Welcome to Straight from the Beek! We're into Week 2 of free agency and the Falcons have made a handful of moves – mainly addressing the offense – and you've got plenty of questions. So, let's get right to them. Just remember that all opinions here are mine unless otherwise noted.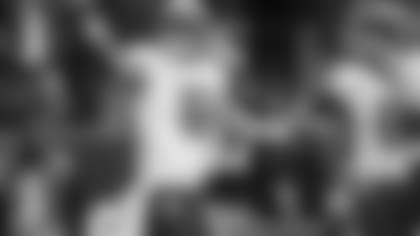 Hey, Beek. I know that we have a decent backup to Matt Ryan, and he has had highs and lows with the Falcons. Do you think taking a quarterback such as Gardner Minshew in the late rounds would be worth the cost? I watched Minshew play all season and his story and abilities seem to align with the Falcons offense. What are your thoughts? Go Cougs! MAILBAG
Do you have a question about the Falcons that you want answered? Ask a question here and it could be posted on AtlantaFalcons.com.
Matt: There's a lot to love about Gardner Minshew – and you're right, his story and how he led the Cougars to an 11-win season is pretty incredible. If you're not familiar with Minshew, you should read up on him and I'm sure we'll be hearing a lot more about him come April. That said, the Falcons are set at quarterback for the foreseeable future with Matt Ryan and have a capable backup in Matt Schaub, who just signed a deal. Do I see the Falcons spending a draft pick on a quarterback in April? No, I really don't. I will be rooting for Minshew though, wherever he lands.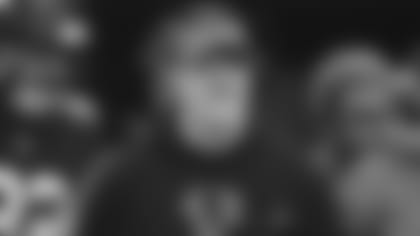 Shawn from Villa Rica, GA
Hey, my question is, do you think the Falcons will do better under Dan Quinn's defense? Also, if the pick was yours at No. 14 overall, who would you draft?
Matt: Yes, I really do think the Falcons defense will be better in 2019. For starters, I can't see this unit taking so many hits on the injury front again. It appears all of those starters lost for large portions of the season – Keanu Neal and Ricardo Allen – will be back healthy. Deion Jones returned at the tail end of 2018 and I expect he'll be healthier, too. Back to Dan Quinn. I think Quinn's decision to take over play-calling responsibilities of the defense is a smart one. Defense is Quinn's calling card and it's what he knows best. I wrote about it here. I believe he'll get the most of the players on this unit, which right now is still a work in progress. I believe the Falcons are going to add some more pieces to it between now and the draft. And speaking of those pieces, I would draft the best pass rusher available at 14th overall or move up a couple of spots to get one. I think Nick Bosa and Josh Allen will be off the board early on, to be honest. But if Montez Sweat, Brian Burns, Clelin Ferrell or Rashan Gary are there, I'd pounce. If I could any player, though, it would Quinnen Williams. I think he's the best player in this draft class.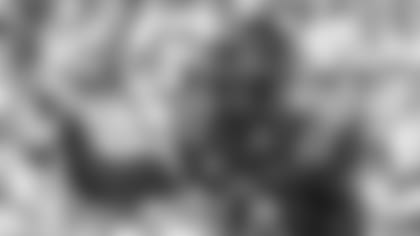 Gary from New Bern, NC
With the great amount of defensive depth in the draft, would it be a bad idea to seek Julio Jones's predecessor in the first round, i.e., D.K. Metcalf (pictured above)? There is a lot of talent at DB and DE in the draft. Our defense was not bad due to lack of effort. We just got hit by a lot of injuries to key pieces of the puzzle.
Matt: Look … Has Julio Jones shown any signs of slowing down? Correct me if I'm wrong here, but isn't the Falcons' receiver group the strongest one on this team right now? I know Marvin Hall just signed with the Bears, but with Jones, Mohamed Sanu and Calvin Ridley, I think the Falcons won't be using a pick on a receiver in the first round again this year, Gary. There are too many other pressing needs on this team right now. Yes, the Falcons signed two guards in free agency, but I could still see them drafting an offensive tackle at No. 14. And right now, they have three – three – defensive ends on the roster currently: Takk McKinely, Vic Beasley and Steven Means. That's it. So if they can get an impact player at defensive end or a game-changer at defensive tackle, I'm all for it. Remember, the Falcons were 28th in the league in yards allowed per game (384.5), 27th in passing yards allowed per game (259.6), 25th in rushing yards allowed per game (124.9) and were tied for 22nd in total sacks (37) in 2018. They were also 31st in third-down conversions allowed (48.7 percent) and 28th in red-zone touchdown percentage (70.4 percent). I think the Falcons should address the defense, Gary. Still want a receiver?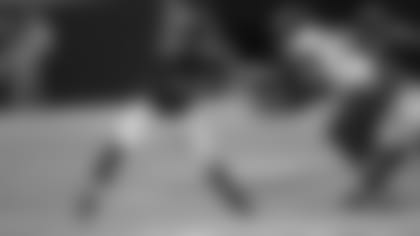 Gerald from Fuquay-Varina, NC
Beek, I've gotta ask ... just what exactly does Coach Quinn think he can do to make Vic Beasley worth his lofty price tag? I mean, we've seen him at DE and OLB and even sometimes in that hybrid spot that Quinn likes to use. So what magical methods does he have in his bag of tricks that will turn an underachieving and overpaid player into a double-digit sack machine and ball hawk? Why is he taking such a huge risk when that salary could bring in some proven talent like a Justin Houston or any other myriad of players that have proven themselves worthy of that money? If he fails with this experiment, I fear that it will cost him his job, so tell us ... What is going to be done to transform this guy from being swallowed up by every offensive lineman into a playmaker that wins more battles than he loses? Thanks for your insight and for giving the fans a place to ask questions!
Matt: You bet, Gerald. A couple of things right of the bat. As I mentioned above, the Falcons currently have three defensive ends on the roster. It's tough to find really good ones, too – that's why they're coveted and expensive. So, if you cut ties with Vic Beasley, who is reportedly making $12.8 million on the final year of his current deal, who are you going to replace him with that's cheaper and better? That's sort of a rhetorical question, by the way. Next thing I want you to think about Gerald is this: remember when Beasley led the league with 15.5 sacks a couple of seasons ago? OK, tell me who was calling the defense for the Falcons then. You're right – it was coach Dan Quinn. And calling defense is Quinn's calling card – and he pretty jacked up to be doing it again, too. When asked about getting more out of Beasley, the Falcons coach said, "I told him by the end of the spring he'll either love me or hate me, and I'm good with either of them but we're going to put it in." My money is on Quinn getting the very best out of Beasley this year. I also think that if the Falcons draft a difference-maker along the defensive line – either at defensive tackle or opposite Beasley coming off the edge – I think it'll make the former Clemson standout even better, too. So, that's where I'm at when it comes to Beasley. Make sense?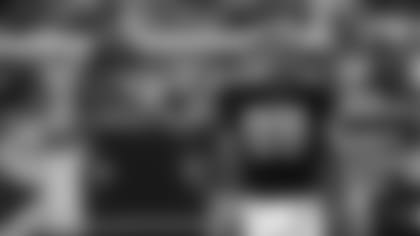 Jeff from Stockbridge, GA
Enjoy reading your piece and the questions definitely run the gamut. Been a Falcons fan since 1969, season tickets have been a part of my family since the beginning. First, personally the original uniforms are the best, complete with the old gold stripes on the helmet. I remember the '71 season and the first change. Took a minute to like. Definitely need a big year from Vic Beasley. To me, 2016 was a bit of a fluke for home since Dwight Freeney was on the other side a lot. Keep him at DE and see what happens. Re-sign Adrian Clayborn? Yes, he had a 9.5 sack year but six came in one game and it was against a backup LT that wasn't very good. He's a good player but that won't happen again. Hated to see Tevin Coleman go. But, business is business. Ito Smith could be a big plus and don't forget Brian Hill. To me the jury is out on Devonta Freeman. Like to see a free agent DE if that would work but I don't see that happening. Bruce Irvin needs to stay if possible. Lastly, I hope Mohamed Sanu retires as a Falcon. People can say what they want about Roddy White but Sanu was a huge upgrade at that position to me. Great signing. Looking forward to 2019. Could be a big year for the Falcons.
Matt: Wow, lots to digest there but I think most fans would agree with you on all of your points, Jeff. There's no doubt you know your Falcons. You reinforced the point I was making about Vic Beasley above – if you can get another effective pass rusher on the other side (see Takk McKinley step up or a first-round pick there), it'll only make Beasley more effective. Same goes for someone wreaking havoc and bringing pressure up the middle alongside Grady Jarrett. Personally, I'd rather see the Falcons draft a young pass rusher rather than sign a veteran there. At the No. 14 spot, they should be able to land one. Regarding the uniforms (pictured above), I do remember the gold stripe on the red helmets. Not a bad a look at all! Thanks for writing in.