Welcome to Straight from the Beek! The NFL free agency period is about to officially kick off and you've got plenty of questions about the Falcons. So, let's get right to them. Just remember that all opinions here are mine unless otherwise noted.
Jordan from Melbourne, Australia
Hey Beek, second-time writer here from the land of Australia. This time last year I hit you up and asked if you thought my feeling that taking a WR was going to happen. And you basically said definitely not. So, in the same vain this year, though we need a DE, DT or OL, what are your thoughts on taking Washington CB Byron Murphy or Greedy Williams if he is available still, being our first pick. Don't get me wrong, the other positions are needs, but Trufant lining up across from Oliver (who I still think is going to be very good) has me worried.
Matt: Well, well, well … do I detect a slight humblebrag going on right here, Jordan? Haha, I'll have to go back and check, but I'm pretty sure that's what I would have said about drafting a receiver this time last year. I was adamant that the Falcons needed an offensive lineman and/or a defensive tackle last year. And as we all know they ended up selecting Calvin Ridley, who is going to be good one for a long time, it appears. That said, it's pretty apparent that the Falcons still need to address the offensive and defensive lines heading into this free agency and draft period. I agree with you and think the Falcons must add depth to the cornerback position. But I think with the 14th overall pick there's going to be a lot of very good players available at the defensive tackle, defensive end and offensive line positions – and that's where I believe they'll go with that pick. It would not surprise me at all to see them sign or draft a cornerback though.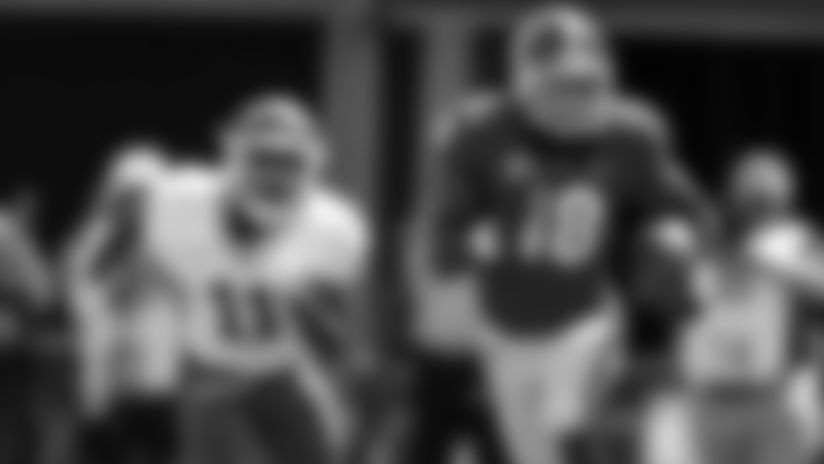 Derrick from Villa Rica, GA
Do you think the Falcons are serious about drafting any UGA players?
Matt: Absolutely. As with any draft, Derrick, it all depends on who is available when the Falcons draft and what their needs are (at that point).
Gary from Virginia Beach, VA
Matt, do you ever see the NFL conducting some type of supplemental draft for AAF players or do you think they will all remain free agents?
Matt: I'm pretty sure that almost every player currently in the AAF has, at one point, been eligible for the NFL Draft. So to answer your question, I think they'll simply be treated as free agents. I mean, if a player boosts his stock by playing well in the AAF and NFL teams think he can help them, he should be able to pick the team he wants to play for – and that's how it should be. Hope that answers your question.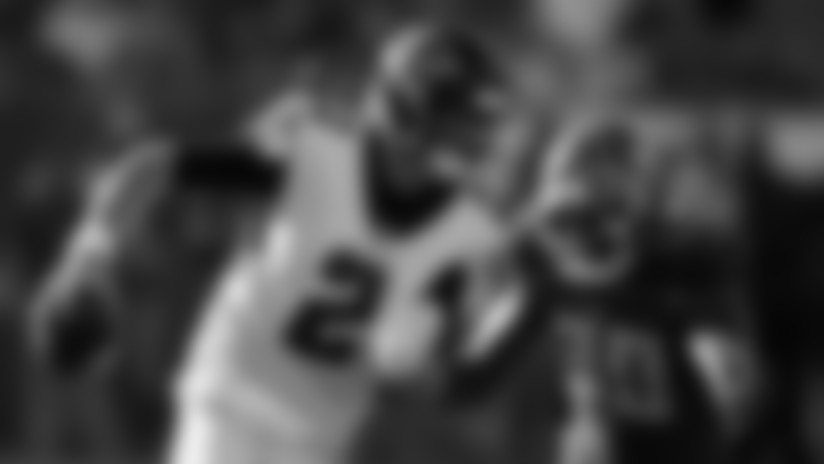 Travis stationed in Europe
Hey Beek!!! I've just been enjoying the questions and answers. Now, it's time for me to play general manager. Here a couple of moves that I would make. If it's true Grady "my main man" Jarrett is asking for Aaron Donald money, he has to be traded, signed and traded or whatever that can be done to get something instead of letting him walk, but to pay him Aaron Donald money is out of the question. The franchise tag is tying up too much money. Vic Beasley needs to be cut (or renegotiate smaller deal with incentives) for his near $13 million and bring in a Justin Houston or someone to the effect and give him the $13 million. Matt (the best quarterback in franchise history) Ryan needs to renegotiate and give the Falcons some relief. Not much ... just a little because he deserves the respect he gets but would help them (the Falcons) help him. I know he wants that ring as bad as anyone. Sign Julio Jones, as the best player on the team, best wide receiver in the game, as the highest paid wide receiver in the NFL. His game plus CHARACTER (see Antonio Brown) deserves that respect, FULL STOP. Those are some of my thoughts!!! What do you think?
Matt: The Falcons need Grady Jarrett and I think should tap the brakes with the criticism while he negotiates. And where are people getting this "Aaron Donald money" stuff from, by the way? Jarrett will get what he's worth, and he should. You can't fault him for going through the process, plus the Falcons have said (repeatedly) that they want him in the fold for years to come. Both sides have until July 15th to work out a more cap-friendly deal – and I expect they will. I also get a kick out of readers/fans saying they want to cut Vic Beasley … my response is always. "Well, who are you going to go sign that's better for the same amount?" There aren't a bunch of defensive ends in their prime walking the streets and the NFL Draft is a crapshoot. In case you missed it, Matt Ryan has reportedly agreed to restructure his deal – creating some immediate cap room for the Falcons. And as far as Julio Jones, the Falcons have said that they plan to take of their top receiver this offseason. I expect something will be in place before training camp begins. But there's certainly no rush for this to happen, especially if you're Jones (see the Antonio Brown deal).
Jerry from Statesboro, GA
Hey Beek! What do you think about drafting the center from Georgia (Gaillard) with our second- or third-round pick if he's there? Quinnen Williams from Alabama said Gaillard was the toughest lineman he faced in 2018. That has to mean something. Also, is there any chance we go after Calvin Ridley's brother, Riley, if he's on the board in the fifth, sixth, or seventh round? Last question, other than in the trenches, what do YOU think is our biggest need, LB or CB, and who would you like to see in that position?
Matt: To be honest, Jerry, I originally scoffed at the idea of using a draft pick on a center when I read your question. But when you take a closer look at Alex Mack – he's played in the league 10 years now and his contract is up following the 2020 season. So, maybe, if there's a really good player on the board in the third or fourth round, you make the pick. But Mack is still very good and I would not consider that a pressing need for the Falcons. Is Lamont Gaillard a solid player? Yes, he is. So is Riley Ridley. But I do not think they would fill real needs for the Falcons right now. They must address the offensive line – at both guard and possibly right tackle – as well as the defensive line. And depending on who is available, I'd consider taking a defensive tackle or an edge rusher at 14, too. When it comes to linebacker or cornerback, I'd have to go corner, Jerry. You cannot have too many capable corners in this league and right now the Falcons are a little thin. The top three names in this draft class at corner are Greedy Williams, Byron Murphy and DeAndre Baker. After that, I'd group Amani Oruwariye and Julian Love in the second tier. If one of those guys was available in the second or third round – and the Falcons believed they fit their scheme and culture, then send the card in!