Welcome to Straight from the 'Beek! The Falcons are into the third week of the preseason and wrap it up with a game at Jacksonville on Saturday night. In the meantime, you've got plenty of questions about the team. So, let's get right to them.
Jerry from Statesboro, GA
Hey Beek. Great article on the Beekers needing a shot in the arm (even though I understood it's just preseason). We look to be almost two deep across the board, except the offensive line. I think our guard situation will be OK now because the competition has made Wes and Fus better. However, I'm scared to death if one of our tackles or center goes down. What happens if Matthews or Mack goes down? On defense I think we're great on depth in the secondary and average on depth on the defensive line. It's our linebacker depth that worries me. If Debo goes down, we're in deep bird droppings. Do we bring in insurance or put one of the rookies in the fire?
Matt: Oh, so now we're referring to all Falcons fans as Beekers here in SFTB? Haha, love it. I'm glad you enjoyed the column, though. I've written two so far – each coming after the preseason games – and I'll continue to write them throughout the season or whenever I feel the need to share my perspective. Falcons fans should be encouraged by the play at right guard after Friday night's game. Based on what I could see, the Falcons got nice push up front and created some nice running lanes at times against the Chiefs. Brandon Fusco, in particular, stood out to me when he was in there. As far as the injuries goes and the "what if" hypotheticals, Jerry, I'd prefer to cross that bridge when or if it happens. You can say that about a number of positions with every single team in the league. That all said, the more I watch Foye Oluokun play, the more I can understand why the Falcons drafted him. He started Friday night with Deion Jones out, played 22 snaps on defense and nine on special teams. I wouldn't say he stood out against the Chiefs (he finished with an assisted tackle), but he's looked solid in practice.
Rodney from Banner Elk, NC
What are the preseason games results and schedule of remaining preseason games?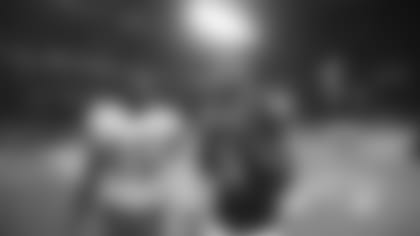 Jack from Suwanee, GA
Why haven't we seen Julio Jones and Devonta Freeman play at all this preseason? Is something going on we don't know about?
Matt: Hey, Jack. I think it's safe to assume to the Falcons know what those two can do – and don't discount the fact that they're practicing on a regular basis, too. Remember the preseason is all about evaluating the young and unproven players as the Falcons build their 53-man roster. The coaches are trying to put guys in different situations to get a thorough read on them before making roster decisions. If there's no need to have Jones and Freeman out there, why play them in games that don't count? You'll be seeing plenty of 24 and 11 this season. Just sit tight.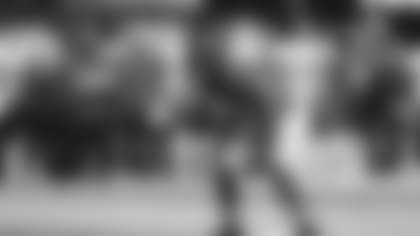 Kevin from Sierra Madre, CA
Hi, Beek. If there is one player who I really wish we had now, it would be Mychal Kendricks from the Browns. He is showing the Eagles he should not have been let go as he is making big plays foe Cleveland this preseason. I only wish we had the cap space when he was released from Philadelphia as I know Dan Quinn and Thomas Dimitroff would have picked him up. My hope is that Dan Quinn can see that Duke Riley needs to go to second string and let Foye Oluokun move to first string as he is outplaying Duke left and right. We need a good defense to start out our season and as Wes struggled at guard last year, we need that extra spark on defense wherever it can be found. I am OK with the competition to come down to the fourth game. Though if Foye still outperforms Duke, then he needs to be in the starting lineup. I am hoping that De'Vondre Campbell still is used as another pass rusher as he has the skills to show up big there as a blitzing linebacker.
Matt: Hey, Kevin. Outside of HBO's "Hard Knocks" series, I have to admit that I have not watched a lot of the Cleveland Browns this preseason and so I'm not going to give you an opinion on Mychal Kendricks' play through two preseason games. I do know he had offseason ankle surgery and had to recover from that, but that's about it. But as far as Foye Oluokun outplaying Duke Riley "left and right," I'm going to ask you to tap the brakes. Riley filled in for Deion Jones at middle linebacker against the Chiefs and played well – not only showing that he could play both positions, but he communicated well out there and was in position to make some plays. Oluokun, as you probably know, got the start at weakside linebacker. Falcons coach Dan Quinn was asked about Riley and said, "I was glad to see the progress made from Game 1 to Game 2 from a tackling standpoint he was really rock-solid, and that's part of what we were looking for from him." In fact, Quinn called Riley one of the "bright spots" of the game. Yes, Riley had an up-and-down performance against the Jets, but overall he's had a solid offseason and the coaches like what they're seeing from him. With Oluokun continuing to learn the pro game and develop, that only bodes well for the linebacking corps.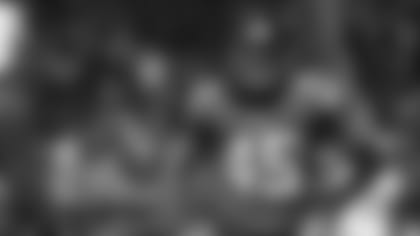 Joe from Franklin, NC
Hey Beek, after watching Friday night's game versus the Chiefs at least three times via NFL Game Pass, I'm pretty pumped about the Falcons' first group on defense … they were fast and furious! Hey, how about that for a nickname? The Fast and Furious or F3 (Fast, Furious, Falcons)! They made the Chiefs' first offense look somewhat average at best. What say you?
Matt: And Deion Jones, arguably the best player on that unit, didn't even play. So you can chew on that some, too. To be honest, Joe, I try not to overreact one way or another to the preseason games. So many different players are out there – from starters to backups – and coaches admit that they're calling plays to put guys in certain situations to evaluate them, so it's tough to make those kinds of snap judgments. I do think the defense will very good though.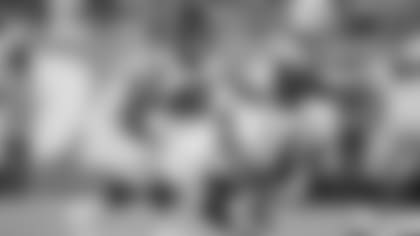 Anthony from Columbus, GA
In and out of training camp and after two preseason games, how do you see the battle between Justin Crawford and Ito Smith?
Matt: Right now, I'd have to say that Ito Smith looks like he'll fit in nicely as the third running back, Anthony. I'm not writing Justin Crawford off by any means though. None of the running backs really stood out against the Jets, but I thought Smith played better against the Chiefs. I just feel like it's his job to lose at this point. I'm a big fan of Crawford – he played for my alma mater West Virginia University – and I know what he's capable of doing out there. But he needs to show he can do it at this level, in a game. It's tough when you only get so many carries, but that's the reality when you're No. 4 or 5 on the depth chart.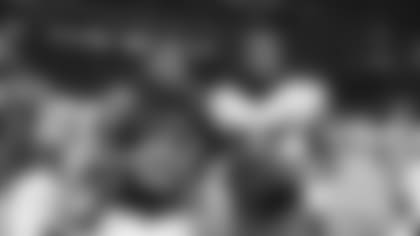 Noah from Atlanta, GA
Hey Beek! Love reading SFTB - keep up the good work! I'm really thinking (hoping) that our offense is going to take a big step in the right direction this year, and while there's justifiably a lot of attention surrounding Matt Ryan and the receiving corps, I'm curious to see what Sark has in mind for our RBs in his second season. How do you think the workload will be split between Devonta Freeman and Tevin Coleman? More specifically, how do you think Sark will utilize each back's skill sets for run plays between/outside the tackles and in the passing game?
Matt: Hey, Noah. Thanks, and glad you're enjoying SFTB! For starters, Devonta Freeman is still the lead back in this offense. He will get the bulk of the carries. Both Freeman and Coleman are especially dangerous in space and I think you'll see Steve Sarkisian call plays to get them the ball out on the edge – in the flat or even with short dump-off passes. Don't be surprised to see them flanked out wide or in the slot, either. Both have different running styles – Freeman is more physical but has great open-field moves while Coleman is more of a one-cut glider with great acceleration. I thought Sark did a nice job last season with them and I expect both Freeman and Coleman to be even more productive in 2018. I also think the fullback position will be better this year – whether it's Ricky Ortiz or Luke McNitt – and that'll help both of those tailbacks in certain packages, too.