Welcome to Straight from the 'Beek! The Falcons are down to their final two preseason games of 2018, with the Jaguars up first on Saturday night. You've got plenty of questions – so let's get right to them. Just remember, all opinions here are mine unless otherwise noted.
Mason from Mocksville, NC
Let me start by saying that I love Straight from the Beek. I've read every question and answer since you've started it and think you're doing an amazing job. There are a lot of position battles going on right now but one of my favorite standout players is safety Damontae Kazee. Do you think there is a chance of him stealing a starting position if he continues to shine in the preseason?
Matt: After the first two preseason games the one word that comes to mind when I think of Damontae Kazee is playmaker. He keeps making them. First it was a game-high 11 tackles against the Jets and then it was an interception against the Chiefs. How do you keep a guy like that on the sideline? Tough call, but nice to have. Falcons coach Dan Quinn talked about how some of the players have made some big jumps from their first to second years, and Kazee is definitely one of them. He's been a bright spot for this Falcons team this preseason. It may be too early to start talking about "stealing a starting position," but my guess is that he'll see the field plenty – and even more if he keeps playing the way he has been. Thanks for the question – and for being a loyal SFTB reader! Much appreciated, Mason!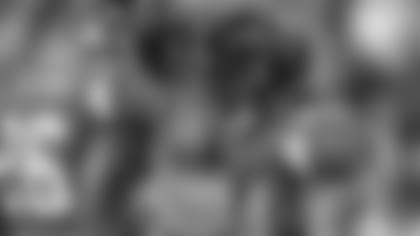 Timm from Los Angeles, CA
LOVE reading your articles, sir! Thank you for keeping me up to speed! Question, do you see us lining up both Freeman and Coleman in the backfield sometimes?
Matt: Thanks, Timm. Yes, I do, but do not expect a steady diet of it. While one of the things that makes the Falcons' offense so potent is the fact that Devonta Freeman and Tevin Coleman are interchangeable and equally productive, there are times when they do share the backfield. The Falcons love to get that running game going, which sets up the play-action (and big plays downfield) for them. And with an effective 1-2 punch in Freeman and Coleman, it allows the offense to have a fresh set of legs in the backfield throughout the game. That's big, and it strains a defense.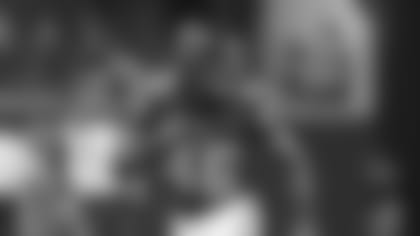 Jerry from Statesboro, GA
Hey, Beek. As it sits at the moment, Foye seems to be a lock to make the 53-man roster. Do you think Celestin will make the final 53 or practice squad? He has played just as well if not better than Foye. I've seen Saubert's speed this preseason and I think he's a down the field threat and Hooper as a security blanket for Matt Ryan. With that said, will we carry three tight ends this year on game day? The return battle seems to be unsettled, but I would say Hall has the edge at this point until Ito Smith gets more acquainted to the NFL. Do you agree? Lastly, Beek, I owe you an apology. Months ago, we went back and forth about Matt Schaub being expendable. I thought he should be released and you said he was an asset because of familiarity of the offense and eyes and ears for Matt Ryan on the sidelines during games. Boy were you right, plus he played very well against the Chiefs. I think he has another year or two left. #BelieveinBeek.
Matt: I told you not to count Matt Schaub out, Jerry! Even at 37 he can still make all the throws, he understands the offense, he can help Matt Ryan diagnose defenses and coverages on the sidelines and, a biggie here, the coaches trust him when he's in the game. Schaub, by the way, is scheduled to be an unrestricted free agent in 2019. To answer your questions, yes, I fully expect Foye Oluokun to not only make the 53-man roster, but to be a contributor on special teams and on defense this season. Linebacker Jonathan Celestin has been a real surprise this preseason and I think he's going to make things interesting if he keeps playing the way he has been. I remember watching Chris Odom last preseason, who really played well in the Jaguars game, and thinking the same thing. Odom was later signed by the Packers. I think it's going to be tough to crack this 53-man roster. As far as tight ends go, yes, I think the Falcons will keep three.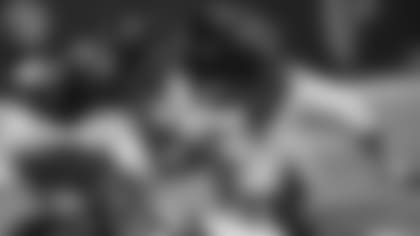 Jim from Townsend, TN
Beek, thanks for your great insights. Your assessment of preseason games is really helpful and sets the right context. My question has to do with Takk. While the Falcons are mum on continued shoulder issues, Takk tweets, "Can't catch a break." With zero context. Shoulder? Another injury? Off-field issue? I am a huge fan and love his passion but am getting a bit weary of the unexplained drama. Any idea what is going on? Thanks again for telling it like it is.
Matt: Hey, Jim. I've received several questions about Takk McKinley in the last 24 hours. My advice to everyone is to tap the brakes here. Like you noted, Jim, there is absolutely no context with that tweet (below) for one thing. McKinley could've been talking about a hundred different things when he tweeted that, so let's not jump to conclusions and go into panic mode (and some of you definitely are right now). If there is something official regarding McKinley's health, the team will announce it. Otherwise, keep in mind that this is the preseason and the players have been grinding all through training camp. They're tired, they're sore and they're chomping at the bit to get the regular season started and play for keeps. As far as tweets go, again, they could be about anything. As soon as I know something definitive, I'll be sure to note it here.
Lawton from Cape Coral, FL
Howdy Beek! Being a Falcons fan awash in the tide of Buccaneer-land, how do you feel that our team can stack up to the rest of the division this year, and do you see a division title in our future?
Matt: I think the NFC South is perhaps the toughest division in the NFL, from top to bottom. I also think the Saints and Panthers improved during the offseason. I also think the Bucs had a nice draft, but Jameis Winston's three-game suspension will set them back some. The good news for Falcons fans, in my opinion, is that nearly everyone is back, and they added a legitimate offensive weapon in Calvin Ridley. The only question marks I have is how that defensive tackle rotation shakes out with the additions of Terrell McClain and rookie Deadrin Senat and the overall depth at linebacker. If those two can fill the void left by Dontari Poe and everyone else stays healthy (knock on wood), I like the Falcons' chances to contend for a division title. I think this team is very capable of winning 10-12 games.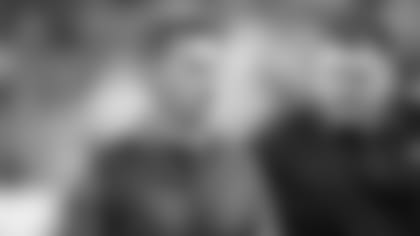 Tim from Augusta, GA
Glad you are here to answer our questions with professional insight. Thank you. All of the talk so far about our offensive performance from last year has been entirely about Sark, but he inherited a complicated system built by a very smart offensive mind. Please explain how difficult it is to implement someone else's system when you only have the preseason to learn it and to adapt it to your strengths. I learned early in my adult life that you cannot do things or be like another person. You have to be yourself, use your strengths to be most successful. Defense: BBQ = Built By Quinn.
Matt: Thanks, Tim. I think the first thing fans should wrap their heads around is the fact that every single team is different. The players, the coaches, the schedule, the locations, the bye weeks, the weather conditions – everything is different every season. And the opponents' rosters are different each year as well. That's a whole lotta change before anyone ever calls a play or takes a snap. And you're right, every person is different – from the way they communicate to their personalities. Sometimes, too, it takes time to build up a chemistry between a play caller and the quarterback. That all said, Steve Sarkisian had to come in and learn the offense as well as the personnel. Now that he's gone through an entire season and offseason here, he even said the difference for him compared to this time last year is like "night and day." Sarkisian now has better understanding of what certain players can do well – their strengths and weaknesses. And now, he said, he's moving players around more, to put them in a position to have more success. It's safe to assume that Sarkisian is putting more of his stamp on this offense. And keep in mind, Tim, that is built to win games differently now with a defense that finished in the top 10 last season. It sounds like I'm making excuses, but I'm not. We all know the NFL is a results-based business; it's all about wins and losses. These coaches are extremely smart guys with a ton of pressure on them – and it's up to the players to go out and execute on gamedays. A lot of things have to come together for a team to win – good coaching, talent, preparation, good health and even some luck. To put it all on one guy is, well, ridiculous sometimes. And you could have some fun with the BBQ suggestion. Good one.