Welcome to Straight from the 'Beek! The Falcons are preparing for their second straight road game, a showdown with Baker Mayfield and the Cleveland Browns. And you have plenty of questions. Just remember that all opinions here are mine unless otherwise noted.
I've been reading Straight from the Beek for a while, but this is a first time posting. What I saw on Sunday against Washington gave me a need to put what I felt out there to this organization. The team's reaction to Julio Jones getting that touchdown. I cannot recall seeing a moment in any sport that made me happier. The joy they have for each other's success, the selflessness they show for this team; it is something I have so rarely seen. I believe this connection they seem to have is a big reason why they are overcoming the hardships this season has put on the team. I feel proud to have this team represent my home state. But as this is supposed to be a question, what do you think their chances are of getting back to the playoffs again? Honestly the way they've been grinding weekly has me dreaming of Falcons football past December.
Matt: Those are the moments that make sports so great – and when it's your team and your favorite players in the middle of it all, there's no better feeling. A lot of fans have written in about that moment – and I think it'll go down as one of the indelible moments from this season for sure. As to your question, the Falcons are right in the hunt, Bobby. They've won three straight, as you know, and have a chance to go into New Orleans on Thanksgiving Day with a 6-4 record. They can reach the postseason, but it won't be easy. Five of their final eight games are on the road, which is never an easy place to win. But all that matters is beating Cleveland right now. You can't win all eight at once; it's one at a time.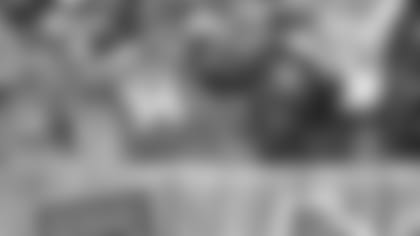 Antwan from South Hill, VA
Hey Beek. I'm coming from Virginia! Why do people think we need to trade or go for someone in free agency? Vic Beasley is doing his thing and the defense has experience. I believe we can run the tables like Green Bay did a few years back. Matt Ryan continues to get better. I think we should beat the Browns this weekend and the Cowboys, too, but the Saints are gonna be a hard game! What do you think, Tabeek?
Matt: Hey, Antwan. Exactly what I told Bobby above, bud. The Saints game will certainly be a tough one, but all that matters is beating the Browns on Sunday. I believe the Falcons are still in that must-win territory. They can't afford to drop games right now, especially with Carolina and New Orleans playing so well. To stay in the race, the Falcons need to keep winning. You can't be relevant in December if you don't win now. It's all about beating Cleveland. That's it.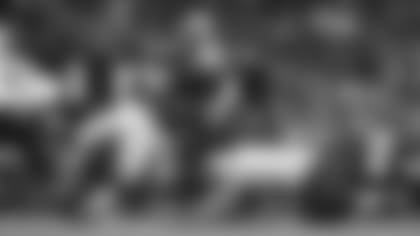 Harold from Jonesboro, GA
Not a question but an observation. If the Saints get to the Super Bowl and then win at Mercedes-Benz Stadium, Falcons fans like myself will have to kill ourselves. I couldn't stand for those hated "Who dats" winning on our field. I know there's a lot of football left to be played but the boys from NOLA are really playing well. Not happy.
Matt: No one around these parts would like to see the Saints hoisting the Lombardi Trophy on the Falcons home turf, Harold. No question about it. But no one really thinks that way around here. All that matters is winning the next game, and this team's focus is squarely on the Browns. The Falcons know that if they take care of business and play their best football, good things will happen. They aren't motivated by what the Saints, Panthers or Rams are doing. You can't worry about the things that are out of your control – in football, at work and in life. Forget the Saints, Harold. The Falcons will see them on Nov. 22. Cheer your tail off on that day. Until then, it's all about beating the Browns for this team.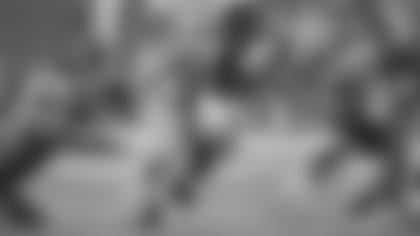 Will from Goose Creek, SC
Hey, Beek. Love the column and read it every week. While I love the running backs we have, and I don't want to see any of them go, this is a business after all and everyone is talking about Tevin Coleman leaving in the offseason due to free agency. I have a business side of the game question for you. While Devonta Freeman is under contract at an affordable price why not try and trade him in the offseason for draft picks to upgrade the DT position or O-line, franchise tag Coleman and work out a long-term deal with him while Ito Smith is his compliment back on a rookie contract? Would that be a possibility?
Matt: First, a quick clarification. Straight from the 'Beek runs every day, Monday through Friday. Click here to bookmark that page. I do write a column, too, and I try to get that out after every game and big moments. Click here to read those and bookmark that page. And if you're a fan of my Wildly Important NFL Power Rankings – the first ones out every Tuesday morning! – click right here to find them. Now a thought on Devonta Freeman. Look, Freeman has definitely had a run of some bad luck the last two seasons with some injuries, no doubt about it. Does it mean it will continue? No, but I don't have those answers. But let's not forget why the Falcons rewarded him and gave him a contract extension prior to the start of last season – he's one of the best running backs in the game, when healthy. And there's no question that the Falcons have needed all three of their running backs, especially the last two seasons. Don't forget, at one time Tevin Coleman was the starting running back and when he got hurt, it opened the door for Freeman to get an opportunity – and he ran with it. General manager Thomas Dimitroff has not ruled out keeping both Coleman and Freeman when asked about it. So, don't discount that. But to answer your hypothetical question, keep in mind that in order to make a trade, you must have a willing trade partner who wants to make a deal that works for both sides. There are plenty of teams that would like to trade players, but if there's no demand or market value for said player, it won't happen. Hope that makes sense and answers your question.
Robert from Greensboro, NC
Hey Beek, first time writing in. Thanks so much for the outlet it's awesome! I see a lot of people wondering about our playoff chances and understanding the one game at a time mantra, I'd like to go there a minute. Falcons are 2-1 leading the division. The heart of our defense (Debo) will be back just in time for the team he plays best against (Saints) and could solidify a gelling defense, and coach Quinn's teams play very well in the second half of the season I could go on ... the offense ... scary. The point being I like our chances to do something special. Rise up ... the Falcons are!
Matt: Awesome to have you here, Robert. Thanks for writing in and welcome to SFTB. I think it's a bit premature to be talking about playoffs, but everything is on the table for this team right now, Robert. And when I say everything, I mean a division title, a third straight trip to the postseason and more. The Falcons also control their own destiny right now, meaning they don't need help from other teams to reach their goals or make the postseason. So that's all you can ask for at the midpoint of the season. Teams want to be relevant and in the chase come December – and that's what the Falcons are gunning for right now. But in order for any of that to happen, they must take care of the task at hand – and that's beat Cleveland. That's all that matters.