Good morning and welcome to Straight from the 'Beek! We're 37 days away from kicking off training camp (but who's counting?) – and you've got Falcons-related questions and topics you want to discuss. So, let's get right to them. Just remember, all opinions here are mine unless noted otherwise.
Hey, Beek. I've just got a quick question for you today. Do you think Austin Hooper is gonna have a breakout season this year? I know he's been working with Matty Ice this offseason. It would be nice to have a threat at TE like when we had the G.O.A.T. Tony Gonzalez.
Matt: Take a look at Austin Hooper's stats over his first two years in the league and you'll see that he improved in just about every statistical category in 2017. And I think he'll be even better in 2018, Jared. I'm not sure if he'll have a huge year, though – that's hard to do when Matt Ryan has to spread the ball around to guys like Julio Jones, Mohamed Sanu, Devonta Freeman, Tevin Coleman, Justin Hardy, Marvin Hall and now first-round pick Calvin Ridley. I think Hooper's arrow is pointing up, though. Should be fun to watch him progress and grow as he reaches that all-important third year.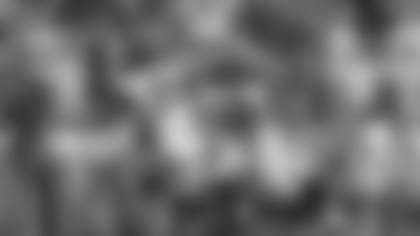 David from Marshalltown, IA
Hi, Beek. With preseason games being a couple of months away, do you believe that four games are too many, possibly causing additional/unnecessary player injuries or perhaps not enough to gauge talent to set the roster? Have players commented either way? I always worry if we go 0-4 or 1-3, as that doesn't always translate into what the regular-season holds.
Matt: I'm OK with four preseason games, David. Those games are all about evaluating the talent on your roster while keeping a close eye on other teams' rosters, especially come cut-down day. Coaches will move players around, see how they perform in different situations as well as different units (i.e., special teams, etc.). Obviously, coaches want to see all of their players perform well and make plays, but as we know that doesn't always happen. Sometimes those games can even get a little ugly, but for some of those players – every single snap matters. Lastly, fans should not put any stock whatsoever into a team's preseason record – it means absolutely nothing. Zilch. As long as the first-teamers look good when they're in – and stay healthy – that's all that matters.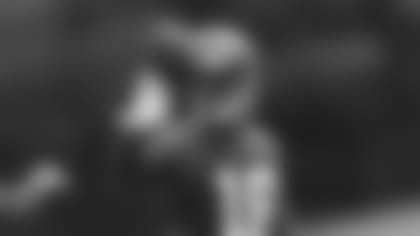 Michael from Lawrenceburg, KY
Looks like it will be between Justin Hardy, Marvin Hall and Calvin Ridley for that No. 3 receiving job. They all have looked good. Who do you think will pull out a win here? With Hardy looking comfy, Hall a diamond in the rough, and Ridley possibly the next Golden Tate, who do you think will grab the spot? Or will they be all thrown in on plays? That's a lot of playmakers for Matt Ryan to spread it out to. Could be a top-five tandem. What do you think?
Matt: As of right now, Michael, I'd expect all three of those guys to see playing time initially – unless someone really separates themselves from the pack during the preseason. Ridley will see the field and get some opportunities to make an impact for sure. There's a reason why he was drafted in the first round, and it's not to stand on the sidelines.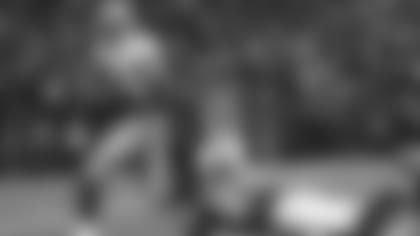 Steve from Sandy Springs, GA
Now that Terrell Owens and Julio Jones are working out together, do you think we should bring T.O. into camp?
Matt: Haha! You mean as in some sort of package deal, Steve? Well, Terrell Owens did just run a 4.43 40-yard dash at age 44 which is pretty incredible. For a little perspective on just how fast that is, NFL.com's Ralph Warner noted that Owens' reported 4.43 would put him in a fourth-place tie with Falcons rookie Calvin Ridley and a few other wideouts in this year's draft. Ridley was just 1 year old when the 49ers drafted Owens in the third round of the 1996 NFL Draft. So, if that time is accurate (and it was clocked by Julio Jones), Owens clearly still has NFL speed. Now, all that said, I don't think you'll see any team bring him into camp. I'm afraid that ship sailed long ago. If you're asking me would I like to see it happen? Absolutely. As a fan, I'd love to see a 44-year-old receiver running a skinny post and scorching some young buck for a score. That would be something. Who knows, maybe Raiders coach Jon Gruden will give him a shot.
Nothing to post here. But if you had a link to access team transactions from my mobile device it would be greatly appreciated. On my laptop I can get that, but not from my phone. I love seeing all the moves that the Falcons make. Thanks.
Matt: John, the beauty of the new responsive website is that it's the same layout on desktop and mobile – so you should be able to access everything from the drop-down menu. From the homepage, click on 'TEAM' and then another row should appear below it, including the transactions. Here's the link, regardless. Let me know if you still have any issues finding your way around the new site, John.
James from Sydney, Australia
Hey Matt. I hope this finds you well, you have certainly been amazing for us content-savvy fans, and I know everyone says it, but thank you! You really helped me last season take the emotional edge out of the ups and downs of a football team.  I need your help again as I'm really struggling to come to terms with the business and money side of football. The constant talk of contracts, disputes, holdouts and the sheer scale of money is starting to drain my love for the game. Now, I know this is a free economy and private business, and that the NFL as a whole makes a ridiculous amount of money, so players definitely deserve their fair share of the profits. But with Matt Ryan signing on for $30 million per year and Julio Jones not showing up for camp when he has three years remaining on a contract he signed and agreed to, it makes it so hard to relate. Even though it's a price generated from the market and he deserves to be paid as the best, but why does a single player need $30 million a year!? I was really hoping Matty would ignore the market and sign a contract that was fair to him and the team. Even though Julio is beyond incredible and deserves to be paid as the number one, what does a contract mean if you can just not show up with three years left?? Why even bother signing multi-year deals!? How do their teammates feel when they may get paid substantially less, but show up to camp? Doesn't this affect the brotherhood? I know you don't have all the answers and this is a long, rambling question, but any help coming to terms with this would be awesome! Thanks mate!
Matt: Good to have you back, James. I think the best way to look at this right now is to listen to what general manager Thomas Dimitroff, coach Dan Quinn, and quarterback Matt Ryan each have said when asked about Julio Jones. All have a deep respect for No. 11, and all pretty much said the same thing with a little different spin on it. As Quinn noted, sometimes football and business intersect. Ryan said he's been through this before and that it's really no one's business – and he's staying out of it. There's a lot of time between now and the start of training camp – and the season, for that matter. That means there's plenty of time for both sides to work on this. Dimitroff has already said that the Falcons have had "productive and constructive" conversations with Jones. Hopefully, they'll continue. I expect they will. So, enjoy your summer and don't hit the panic button or sound the alarms. Not yet, anyway.