Atlanta heads to unfamiliar territory for a Week 7 matchup against the Cincinnati Bengals that pits a pair of teams finding their form, as both the Falcons and Bengals have won three of their last four games after starting 0-2. Atlanta travels to Paycor Stadium on the banks of the Ohio River for just the eighth time in their history. Dating back to 1971, the Falcons are 2-5 in Cincinnati and 5-9 against the Bengals overall. Atlanta last won in Cincinnati in 2006 with the Bengals taking the last two matchups including a 24-10 win in Cincinnati in 2014.
Sunday's game features two teams that are on an upward trajectory after slow starts. Let's take a look at some of the stats that have gotten these teams to where they are six weeks into the 2022 season.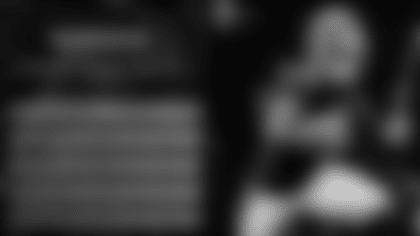 Entering the season, Olamide Zaccheaus was the only wide receiver on the active roster that had previously caught a pass in a Falcons uniform. While the rest of his meeting room turned over in the offseason, Zaccheaus has seized his opportunity and has become one of the Falcons most important offensive pieces. The former undrafted free agent from Virginia enters Week 7 with 16 receptions for 271 yards and two touchdowns. He ranks second on the team in yards and receptions and his 16.9 yards per catch leads all Falcons pass catchers.
Zaccheaus has been one of Marcus Mariota's most reliable and effective targets thus far this season. Want proof? When targeting OZ, as he is affectionately known in the locker room, Mariota has a 155.8 passer rating, which is the highest QB rating among all players with at least 15 catches. Zaccheaus is also the only wide receiver in that group, as the rest of the top five are tight ends or running backs.
Zaccheaus' +20.4 receiving percentage above expectation (CROE) is tied with Seahawks tight end Will Dissly for the NFL lead. He has caught 88.9 percent of the passes thrown his way (16-of-18) and according to Next Gen Stats, he has gained 109 yards over expectation this season.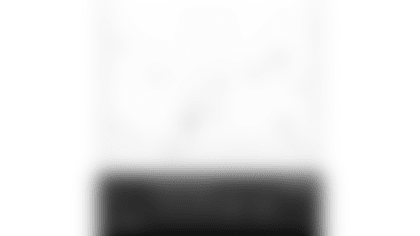 It's no surprise that Mariota has made Zaccheaus a favorite target, given his penchant for getting open and maximizing his chances. Among players that have run at least 75 routes, he ranks third with 2.9 yards per route run, trailing only Tyreek Hill (3.7) and Stefon Diggs (3.1). Zaccheaus averages 3.9 yards of separation when targeted and 44 percent of his targets are classified as open by Next Gen Stats, meaning that he has three-or-more yards of separation from the nearest defender when a pass arrives.
He is a benefactor of the attention that players like Kyle Pitts and Drake London draw, but also wins his matchups. On the season, Zaccheaus has 13 catches that had a completion probability above 50 percent and he's had at least five yards of separation on 33 percent of his receptions. Only six percent of his passes have been categorized as tight-window catches by Next Gen Stats.
Zaccheaus' value to the offense has generally been undersold. Among players with 15-or-more targets, OZ's 1.01 expected points added per target leads the league, ahead of topflight pass catchers Mike Evans (0.77) and Travis Kelce (0.76). Additionally, his 0.20 EPA per route run, ranks second behind Kelce (0.21).
Because the shifty Zaccheaus has been able to generate so many open targets, he's done significant damage after the catch. OZ is averaging 5.1 yards after the catch per reception and 30.3 percent of his receiving yardage is comprised of YAC. He's out performing his expected YAC of 4.4 by nearly a full yard according to Next Gen Stats.
Zaccheaus has caught 12 passes resulting in first downs and, according to TruMedia, he leads all wide receivers with at least 15 catches in the percentage of first downs or touchdowns per play with 66.7 percent of his touches resulting in one of those outcomes.
Despite being unheralded, undersized, and underrated, Zaccheaus has carved out an important role in Atlanta's offense. Atlanta added a wealth of size among its pass catchers and has run the ball more than any other team in the NFL except the Philadelphia Eagles, but the 5-foot-8 Zaccheaus has been on the field for 60.3 percent of the offensive snaps. That's the second-most snaps among wide receivers behind Drake London (75.4) and the fourth-most by an offensive skill player (Kyle Pitts – 72.9 percent & Parker Hesse – 70.3).
The four-year pro is on pace to top his career bests, set in 2021 and with defenses keying in on London, Pitts, and the Falcons running game, Zaccheaus should continue to have opportunities as the season progresses.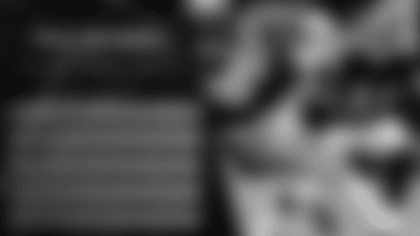 The Bengals have built their offense to be one of the most explosive in the league. Quarterback Joe Burrow, wide receivers Ja'Marr Chase, Tee Higgins, Tyler Boyd, and running back Joe Mixon helped lead Cincinnati to an AFC title in 2021. The offense is still just as powerful in 2022.
Yards after the catch make this offense devastating. The Bengals are one of the best teams in the NFL in turning short completions into long gains. Cincinnati ranks seventh in the NFL in total receiving yards (1,639) and 26th in air yards per target (6.6), however, the Bengals are third in the league in total YAC with 927 yards. Cincinnati averages six yards after the catch per reception bumping their total yards per reception to 10.7.
On the season, 69 percent of Burrow's pass targets have come either behind the line of scrimmage or 0-9 air yards and he has thrown the fifth-lowest percentage of passes of 20-or-more air yards, underscoring the importance of yards after the catch to Cincinnati's offense.
Overall, the Falcons lead the NFL in plays where opponents gain less than one yard after the catch with 40, ahead of the Ravens (38), Broncos (38), Chargers (31), and Buccaneers (31). Atlanta has limited opponents to under five yards of YAC per completion on throws from behind the line of scrimmage to nine yards beyond it. Atlanta has also been successful in defending deep passing, limiting opponents to a 33.3 completion percentage and a 29.6 passer rating in those instances.
According to Next Gen Stats, the Bengals lead the NFL in yards after the catch over expectation at +232 and are gaining an average of 1.5 YAC over expectation per reception. Bengals wide receivers outgain their expected yardage on 59.4 percent of their catches, which means that the Falcons ability to tackle in the open field at first contact will be crucial.
Atlanta has allowed 808 total yards after the catch this season, including 5.0 YAC per completion. On average, opponents are gaining just half a yard over expectation per completion meaning that while teams can complete passes, the Falcons have been quick to close and make tackles without opponents getting loose for chunks of extra yardage. Atlanta's defense forces the offense to take what they are being given.
Situational football is often a key refrain from coaches and players and that will ring true for Atlanta on Sunday. The Falcons need to win on early downs in order to set themselves up for success on third down. Cincinnati ranks 29th in the NFL in EPA per play (-0.10) on early downs but leads the league in the same category on third downs (0.50). That's a volatile combination that Atlanta can take advantage of but the defense can't allow short third-down throws to turn into long gains for first downs.
Atlanta's defense is tied for third in the NFL in terms of fewest YAC over expected on third downs at –17 yards and minus-seven yards in third and long situations. Atlanta is coming off one of its best third-down performances this season, holding the 49ers to a 37.5-percent conversion rate. The Falcons have held two other opponents under that mark (Saints 30 percent & Browns 35.7 percent) this season. Limiting Cincinnati's third-down production will be a key to the game and much of that will be determined by how successful Atlanta is in defending against YAC.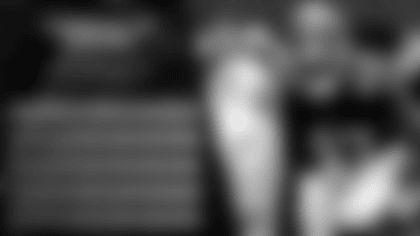 Falcons rookie edge rusher Arnold Ebiketie enters Week 7 coming off of one of his best games this season. In the win over San Francisco, Ebiketie tallied three total tackles (two solo), two quarterback hits, and his first-career forced fumble, which eventually resulted in a Jaylinn Hawkins touchdown. The rookie also finished with five quarterback pressures in the win. Per Next Gen Stats, a quarterback pressure occurs when a defender is within two yards of the quarterback at pass forward or within 1.5 yards of the quarterback at any point during the play. Ebiketie's five quarterback pressures against San Francisco are tied for the most pressures by a rookie in a game this season. The other game where a rookie had five quarterback pressures? Ebiketie against Cleveland in Week 4.
Through six weeks, Ebiketie leads all rookie defenders with 18 quarterback pressures – the most by a wide margin. To put it in perspective, Ebiketie's 18 pressures are the fourth-most by a rookie through six weeks since the stat began being tracked in 2016. Only San Francisco's Nick Bosa (23), Baltimore's Odafe Oweh (22), and Jacksonville's Josh Allen (20) have had more pressures at this point of their rookie seasons.
Additionally, the second-rounder out of Penn State has racked up six quarterback hits this season, tied with Detroit's Aiden Hutchinson for the most among rookies.
While the Falcons face a big challenge trying to slow down this explosive Cincinnati passing attack, the Bengals haven't had the best success keeping defenders away from Joe Burrow this year. Opponents have recorded 43 hits on Burrow, tied with Chicago for the fifth-most in the NFL ,and have sacked Burrow 22 times, tied with the L.A. Rams (22) for the third-most this year. If Ebiketie can carry momentum over from last week into Sunday, he should have opportunities to continue to rack up quarterback pressures and affect throws again this week.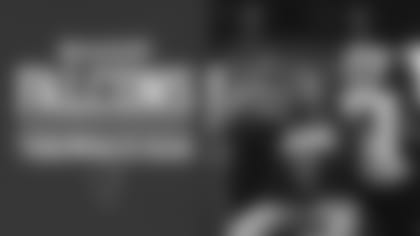 Swaggin' Since 1966
Takin' it back to 1966! Shop the Red Helmet Collection today online or in-store at Atlantic Station.