The Falcons are on to Seattle for the second game of their NFC West swing in Week 3. Atlanta returns to the pacific northwest for the first time since 2017 when it defeated the Seahawks, 34-31, in a wild Monday Night Football contest.  These two teams are no strangers to close games with five of the last six meetings at Lumen Field being decided by three-or-fewer points. That includes each of the last three meetings with Atlanta taking wins in 2017 and 2011.
Overall, Atlanta trails 12-8 in the all-time series and Seattle has won four of the past six meetings including wins at Mercedes-Benz Stadium in 2019 and 2020. The Falcons have beaten the Seahawks in the postseason twice, taking NFC Divisional Playoff wins in 2012 and 2016.
Entering this week's game with an 0-2 record is not an ideal scenario for the Falcons, but the team has shown both promise and resilience in its two early-season losses. Atlanta will aim to play a complete game after struggling to close out the Saints in Week 1 and then starting slow but rallying in the fourth quarter in Los Angeles.
Let's take a dive into some of the stats that the team will look to build on in its Week 3 contest.
Head Coach Arthur Smith has shown why he is viewed as a top-flight offensive coach early in 2022 as he utilized the unique skillsets of his playmakers. With a dynamic rushing attack that features the revelation of Cordarrelle Patterson, a young stable of backs like rookie Tyler Allgeier, and an athletic, mobile quarterback in Marcus Mariota the Falcons have made it known that they are going to run the football. The team has averaged 145.5 yards per game on the ground, which ranks seventh in the NFL through two weeks, and posted 4.5 yards per carry. Through this declaration of intent to run the ball, Atlanta may have found the key to unlocking its passing game.
The beauty of play-action passing is in its simplicity. Make the defense hesitate by thinking you're going to run the ball only to pull the old switcheroo and throw a pass. It may be simple, but it can be devastatingly effective. On play-action passes, Mariota is completing 70.8 percent of his passes (17-for-24) with a 100.5 passer rating. He has averaged 10 air yards per attempt, has posted a completion percentage above expectation (CPOE) of +9 percent and has produced 0.25 expected points added per drop back on play-action passes.
Mariota has been effective and efficient on play-action passes but he has really taken things up a notch when you factor in the play timing. Often with athletic, mobile quarterbacks, the danger tends to be viewed as the second play or the out-of-structure play. The plays they make after the original play breaks down or the window has passed. Just as highlighting Mariota's ability as a runner on designed runs has elevated the Falcons running game, leveraging that in the play-action passing game has given the offense a boost.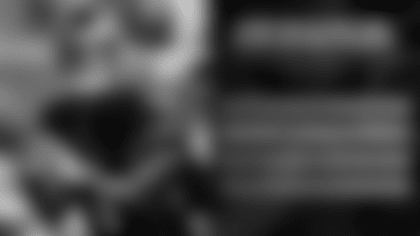 The out-of-structure scrambles are fun. They make for great highlights and breath-stealing moments, but quarterbacks must be able to operate within the frame of the offensive play structure to be able to sustain drives. Next Gen Stats classifies an in-rhythm throw – a throw within the play's designed timing – as leaving the quarterback's hand between 2.5 and four seconds from the snap. On in-rhythm throws, Mariota has completed 72 percent of his passes (18-of-25) for 279 yards with a 91.9 passer rating, +9.3 percent CPOE. He is averaging 11.4 air yards per attempt and has only been pressured on 25 percent of those dropbacks.
The Falcons ability to marry their play-action game with in-rhythm passing has led to offensive success. On such passes - play-action, in-rhythm throws - Mariota is 14-for-16 (87.5 percent) for 209 yards with a 118.8 passer rating, a +20.9 percent CPOE, and has averaged 11.2 air yards per attempt. He ranks second with 9.0 EPA on in-rhythm, play-action passes trailing only Josh Allen (12.1) and leading Justin Herbert (7.6). His CPOE of +20.9 percent also ranks second behind just Lamar Jackson (21.2 percent).
As for how that will impact this week, Seattle has struggled to defend these types of plays. The Seahawks have allowed a 126.4 passer rating, 77.8 completion percentage, and a +8.9 CPOE on play-action passes this season. On in-rhythm, play-action throws, Seattle has allowed quarterbacks to complete 9-of-11 passes (81.8 percent) for 122 yards, one touchdown, a 143.2 passer rating, and +10.3 CPOE. Opponents have seen 72.7 percent of passing attempts on these throws go to 'open' targets when receivers have three-or-more yards of separation when the pass arrives. These throws have also slowed down the Seahawks pass rush as they've only created pressure on 18.2 percent of attempts.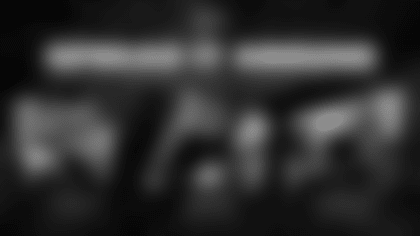 Through two games, nine different Falcons have caught a pass and seven players have caught multiple passes. Rookie wide receiver Drake London leads the way with 13 receptions, followed by Olamide Zaccheaus with six catches, and KhaDarel Hodge with five. The Falcons pass-catching group was one of the biggest question marks of the offseason. With the departure of Russell Gage and an indefinite suspension for Calvin Ridley, it looked like the team would be forced to rely heavily on tight end Kyle Pitts.
Atlanta added an exciting pass catcher to the receiver room on Draft night selecting London eighth overall, brought back Zaccheaus on a one-year contract, signed Hodge in free agency, and traded for Bryan Edwards. By the time training camp rolled around the team's pass catchers had a much different look. The trio of London, Zaccheaus, and Hodge have benefited greatly from the attention that Pitts commands from opposing defenses.
With Pitts drawing frequent double teams and bracket zone coverage Mariota has done an excellent job of getting the other players involved. When targeting Drake, he has posted a 111.7 passer rating, 68.4 completion percentage, 9.3 air yards per attempt, and 7.7 total EPA. London has an open target rate of 47.4 percent on 19 total targets. He's also quickly earned the trust of both Mariota and Smith. According to Next Gen Stats, his 4-yard touchdown catch against the Rams in Week 2 had a completion probability of 26.7 percent, the lowest of any completion for Mariota this season.
Zaccheaus has been one of the biggest beneficiaries of Atlanta's penchant for varied distribution. The fourth-year pro has caught all six passes thrown his way with 70 yards and one touchdown on the season. Mariota has posted a 154.9 passer rating, 1.1 EPA, and a +25.8 CPOE when targeting Zaccheaus. Additionally, he's had at least three yards of separation on half of his targets.
There is little doubt that the ball will find its way to Pitts, Atlanta's ability to take advantage of the coverages it is seeing has led to an efficient and effective passing game with the Falcons ranking 11th in the NFL in total pass EPA.
Through the first two games of his NFL career, London has made his presence felt. Coming off of an eight-reception, 86-yard performance in Los Angeles, the eighth-overall selection in April enters Week 3 leading all rookies in receptions (13) and receiving yards (160) and added his first-career touchdown in Week 2.
The 21-year-old receiver's 13 receptions not only lead the Falcons this season but are the most by a rookie through his first two games in franchise history, surpassing Shawn Collins' 11 receptions in 1989. Additionally, only Collins (171) had more receiving yards through the first two games of his career than London in team history.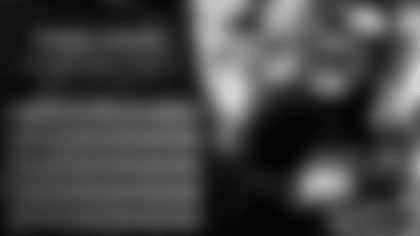 While it's a small sample size, London has impressed his teammates with both his physical play and mental preparation heading into games – especially given that he missed a large portion of the preseason.
"We think very highly of him," quarterback Marcus Mariota said on Wednesday. "What he does from a physical standpoint obviously sets him apart, but I think from a mental standpoint, it's been very impressive, especially as a young guy."
In both games this season, London has finished with at least five receptions and 70 receiving yards, joining DeSean Jackson in 2008 and Andre Johnson in 2003 as the only rookies to reach those marks in each of their team's first two games since 2000. In fact, only five rookies, including Collins in '89, have reached those marks in Weeks 1-2 of a season in NFL history.
If London hauls in five passes for more than 70 yards on Sunday in Seattle, the Falcons young receiver will join Andre Johnson (2003) as the only rookies to reach those marks in each of their team's first three games in NFL history. Sundays In Atlanta, GA Reserved For Dirty Birds
Doesn't get better than a Falcons Sunday in the city! Shop the Kickoff Collection today online or in-store at Atlantic Station.