The Falcons travel to New Orleans for a key NFC South matchup against the rival Saints in Week 15. The two teams played a thriller in Week 1 with New Orleans erasing a 16-point deficit in the fourth quarter to escape Mercedes-Benz Stadium with a, 27-26, win.
Both teams will have different signal callers compared to their first meeting, with Andy Dalton taking the reins for Week 1 starter Jameis Winston. And, as you may have heard, the Falcons will be starting rookie quarterback Desmond Ridder after making the change from Marcus Mariota during the bye week. With Ridder at the helm, Atlanta will look to replicate its early season performance on offense as the Falcons posted a season-high 416 yards of total offense, including 201 yards on the ground and 215 yards through the air.
Atlanta holds a slim 54-53 lead in the overall series, but the Saints have won five of the last six matchups. Atlanta's last victory over New Orleans came on the road in 2021, when Younghoe Koo connected on a 29-yard field goal as time expired. Let's dive into some of the stats that will impact Sunday's edition of this heated rivalry.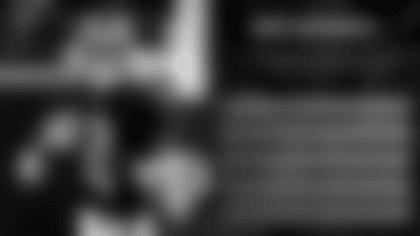 Allow me to re-introduce myself
With the 74th overall pick in the 2022 NFL Draft, the Falcons selected Cincinnati quarterback Desmond Ridder. A four-year college starter, Ridder completed 810-of-1,304 attempts (62.1 percent) for 10,239 yards, a program-record 87 touchdowns and had 28 interceptions. He rushed for 2,180 yards and 28 touchdowns in 50 games (49 starts) over four seasons (2018-21) at Cincinnati. He finished his collegiate career with the third-most wins by a quarterback in college football history (44), while finishing undefeated (26-0) at home. He also set a conference record for career total touchdowns with 115.
The 6-foot-4, 202-pound quarterback completed 251-of-387 attempts (64.9 percent) for 3,334 yards, 30 touchdowns and eight interceptions in 14 games (14 starts) as a senior in 2021, leading the Bearcats to a 13-1 record and an appearance in the College Football Playoff. A team captain, Ridder was named first-team All-ACC and the conference's Offensive Player of the Year for consecutive seasons in his final two years as a Bearcat.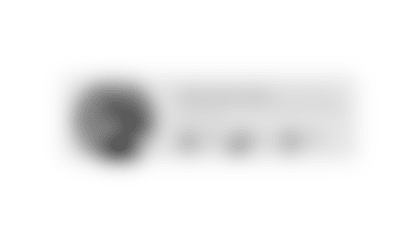 According to Pro Football Focus, Ridder earned a 90.7 grade during his final collegiate season, improving 18 points from his 2021 grade. He showed his penchant for clutch performances by boasting the second-highest PFF grade among all FBS quarterbacks from Week 10 on during Cincinnati's run to the College Football Playoff.
A testament to his work ethic, Ridder improved in nearly every category charted by PFF, which included boosting his accurate pass rate by six percentage points over his final two seasons. He also improved his perfectly placed pass rate from 8.5 percent to 23.3 percent and showed that he was one of the top deep ball throwers in the nation by finishing the 2021 season ranking ninth in accurate pass rate and fourth in perfectly placed pass rate on throws of 10-or-more air yards.
"Ridder is a decisive and quick pocket-passer who has good enough arm talent to hit defenses over the top," PFF said in it 2022 Draft Guide. "While he's not much of a runner himself, his speed demands that he's accounted for."
Clocking a 4.52 40-yard dash at the Combine, Ridder confirmed the speed that he showed on tape. While he did most of his damage from the pocket in college, he possesses the speed to hurt defenses with his legs on scrambles and designed runs. He also recorded a rushing grade above 75.0 in each of his last three seasons at Cincinnati and posted 104 runs of 10 or more yards throughout his career. In other words, he's enough of a threat as a runner to make defenses respect option looks but he's also not afraid to stand in the pocket and deliver a pass while taking a hit.
It's easy to see why Ridder was appealing to the Falcons during the draft process. He posted an average depth of target of 10.6 yards and 8.6 yards per attempt in 2021 while ranking 10th in the nation in deep passing yards (1,118). This season, Atlanta has averaged 10.35 air yards per attempt and 7.4 yards per attempt. The Falcons haven't thrown the ball at a high volume due to their success on the ground but 130 of Atlanta's 300 pass attempts have been 10+ yards downfield.
According to PFF, Ridder ranked 12 in Big Time Throw percentage (6.6) and seventh in Turnover Worthy Play percentage (2.3). He earned an 88.7 passing grade and was particularly impressive on deep throws, garnering a 96.5 deep passing grade from PFF.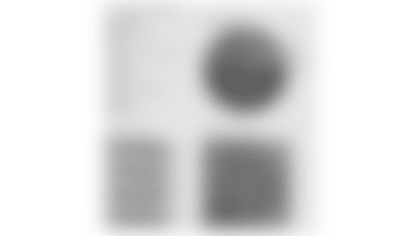 Ridder completed 64.6 percent of his passes in 2021 but his intermediate and deep accuracy stand out. According to The Ringer, he notched a 65.6 Pinpoint percentage, a measure of how often a quarterback puts the ball in a perfect position for his receiver to make a play. He boasted a pinpoint percentage above 60 percent when throwing to nearly every area of the field, including intermediate and deep throws. Ridder had the best catchable pass rate on throws of 10-19 yards (87.1 percent) and 20+ yards (84.5) among all of his 2022 Draft peers.
"Ridder's an experienced dual-threat passer with the tools to develop into a high-level pro starter," said The Ringer's Danny Kelly prior to the Draft. "He's one of the more refined and game-ready quarterbacks in this draft."
Ridder will lean on his perceived game readiness heading into New Orleans this weekend. Despite making his first start on the road in a hostile environment in Week 15 of his rookie season, the book on Ridder coming out of college was that his polish as a passer and his command of the pocket and huddle in college would quickly translate to the NFL. All those traits will be put to the test on Sunday.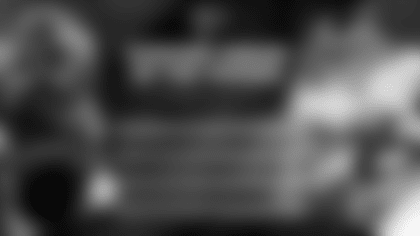 Staying Ahead of the Chains
With Ridder making his first career start on Sunday, it will be important for Atlanta's offense to continue its success of staying ahead of the chains, as they have throughout the first three quarters of this season. Entering Week 15, the Falcons have gained at least four yards on 53.7 percent of first down-plays – the third-most in the NFL this season.
Much of that success on early downs has come from the offensive line firing off the ball and running backs getting upfield. Through 13 games, 128 of the Falcons 237 rushing attempts on first down have resulted in at least a four-yard gain. That equates to a league-leading 54.0 percent success rate on the ground on first down.
For reference, Atlanta finished 29th in the league in first-down rushing efficiency in 2021 and hasn't been in the top five in that category since 2006. We've mentioned it quite a bit this season, but the rushing attack has obviously taken a massive step forward in 2022.
Part of that step forward has been the emergence of fifth-round rookie running back Tyler Allgeier. Since November 1, Allgeier has averaged 5.96 yards per carry – the second-highest among running backs in the league over the span. Additionally, the rookie has averaged 4.09 yards gained after contact over the past six weeks, trailing only Joe Mixon (4.53). For reference, Josh Jacobs (3.55) ranks third, while Derrick Henry (3.45) ranks fourth.
In the first meeting, Atlanta's rushing attack tallied 201 yards on the ground. Cordarrelle Patterson ran for a then career-high 120 yards and a touchdown in Week 1, but Allgeier was inactive. The young rookie will get his first chance to make a mark in the rivalry this Sunday and can continue to make his way up the Falcons rookie rushing list as he needs 30 yards to surpass Jerious Norwood (633 in 2006) for the second-most rushing yards by a rookie in franchise history.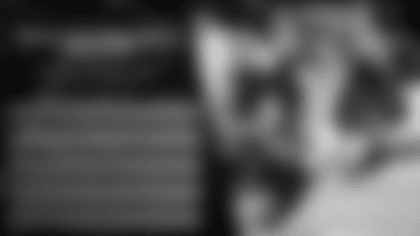 Koo as the Other Side of the Pillow
Since being signed by Atlanta in Week 10 of the 2019 season, Younghoe Koo has been one of the most productive kickers in the NFL. Since that date, Koo has made 110 field goals – the second most in the NFL – has a 90.2 field goal percentage, and earned Pro Bowl honors following the 2020 season. The Georgia Southern product has also been lethal from deep, connecting on 19 field goals of at least 50 yards, tied for the second most in the NFL over that span.
Koo has been productive, but also consistent when it matters most. In Week 8 of this season, Koo connected on a 41-yard field goal in overtime to give the Falcons a 37-34 victory over the Panthers, marking the fourth game-winning field goal of his career. The last time he made a kick as time expired prior to that? The Falcons trip to New Orleans last year, when he booted a 29-yard field goal with no time remaining to give Atlanta a 27-25 victory.
In fact, Koo has made all four game-winning field goal attempts since joining the Falcons in 2019. Over that time frame, he has also made 10-of-12 field goal attempts in the final two minutes of the fourth quarter and overtime of games.
Koo discussed his mentality when going out to attempt a game-winning kick, his unique career path, his transition to living in the United States and more when he joined Scott Bair and Tori McElhaney for this week's episode of Falcons in Focus.
Send Our Squad To The Pro Bowl
Vote now to send your favorite Falcons' players to the 2023 Pro Bowl!