The Falcons aim to close out the 2022 season strong, an effort that starts Sunday when they host the Arizona Cardinals at Mercedes-Benz Stadium. The two teams have played 32 times with the Cardinals owning a 17-15 edge in the all-time series. The last meeting between the two teams saw Arizona steal a one-point win at State Farm Stadium in 2019.
The two teams have been frequent foes since 2010, playing seven times over that span. Atlanta has gotten the better of Arizona in five of their last seven meetings. Dating back to 2004, the Falcons have won seven straight games at home against the Cardinals, including a 40-14 win at MBS in 2018.
Atlanta can match its best home record since opening Mercedes-Benz Stadium in 2017 as a win on Sunday would move the Falcons to 5-3 at home. Despite missing out on the playoffs, plenty of intrigue remains as the 2022 regular season draws to a close. Let's take a dive into some of the statistics to keep an eye on for the final two weeks.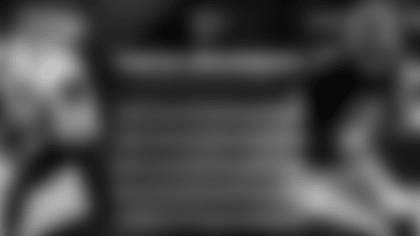 Atlanta will lean on its young roster to close out the 2022 season strong over the final two games. The Falcons are one of the youngest teams in the NFL as head coach Arthur Smith and general manager Terry Fontenot have drastically reshaped the roster over the last two seasons. Only 11 players on the 53-man roster were on the team prior to the 2021 season and only 10 have more than five years of experience.
Of players on the club's 53-man active roster, 90 percent are under 30 years old and 50 percent are under the age of 27. Both of those numbers represent the fifth-highest marks in the NFL in terms of young players. Atlanta leads the NFL in rostered players under the age of 26 at 13. Atlanta joins Kansas City and Chicago as the only teams to have 12 players under 26 start at least five games this season.
Atlanta's youth movement isn't unprecedented, but the club has made it a priority to refresh the roster with young players. According to Over the Cap, the Falcons have the fifth-highest percentage of players on rookie contracts or with three or fewer years of experience (85 percent). Atlanta has 45 such players and is one of six teams with at least that many young players.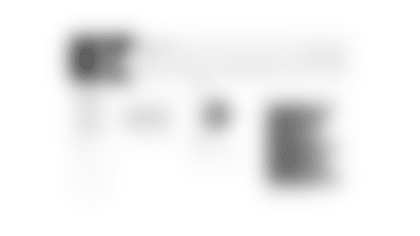 Having a large portion of the roster made up of young players is one thing, but Atlanta has gotten significant production out of its young players this season. Wide receiver Drake London ranks third among rookies in receptions (61), fourth in receiving yards (699), and is tied for third in touchdown receptions (4). He's also the third-highest-graded wide receiver according to Pro Football Focus.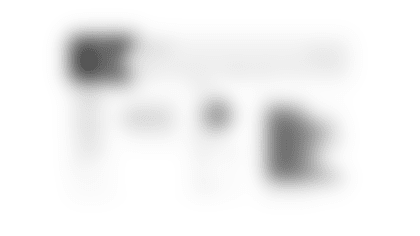 Meanwhile, Tyler Allgeier leads all rookie running backs in PFF grade (85.0) and yards per carry (4.92). He also sits second in rushing yards (817) despite logging the fourth most carries of any first-year back. London and Allgeier have made Atlanta the only team with multiple rookies at offensive skill positions to post PFF grades above 80 in 2022. It hasn't been just the offense either, as Arnold Ebiketie is PFF's fifth highest-rated edge defender and ranks fourth in quarterback pressures (30) according to Next Gen Stats.
This youth movement has had a dual impact on Atlanta. On the one hand, it's given several young players opportunities to develop while getting live game reps. On the other hand, it has created salary cap and roster flexibility in future years. There's no secret in saying the Falcons were in a difficult position in terms of cap space when Smith and Fontenot arrived. This season, Atlanta has four players accounting for roughly $70 million in cap space, per overthecap.com, that are no longer on the Falcons roster.
Dead money, as it is commonly referred to, represents bonus money that is typically prorated over the life of a contract. Essentially, teams can pay a player a signing bonus or other bonuses and that money is spread out over the course of the contract, up to five years. When a player is released, traded, or retires, the remaining amount of money that has not yet been accounted for on the salary cap automatically gets tacked onto the current year. The exception being moves made after June 1, being spread over the current and following year.
All that to say, Atlanta took a big hit in 2022 but will have flexibility with the cap moving forward. Excluding players that were selected in the 2021 or 2022 drafts, the Falcons have only four players under contract beyond the 2023 season, Jake Matthews, Grady Jarrett, Cordarrelle Patterson, and Younghoe Koo. This means the Falcons will have the cap space and cash to retain some of the young players that will make up the core of the roster in the future but also to add veterans in free agency.
Having money to spend is certainly helpful, but Atlanta going through a two-year roster overhaul hasn't simply been about clearing cap space. Smith and Fontenot have shown an ability to bring in undervalued players that have made significant impacts and some that have enjoyed career-best seasons.
Patterson is a prime example of this, as he has had back-to-back career years in Atlanta. The Falcons also found a similar impact player on defense in Rashaan Evans, who has set a career-high in tackles (150) and played an instrumental role as a veteran on a young defense.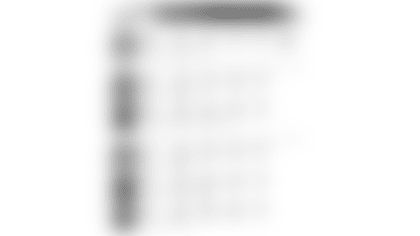 Atlanta's youth movement and its ability to be frugal but effective shoppers in free agency have been part of a calculated effort by Smith, Fontenot, and their staff to build a stable foundation on which a consistent contender can stand.
Making the most of his opportunities
When an organization makes a youth movement part of its team-building approach, it is critical for that team to find impact players in a variety of ways. We discussed value signings such as Patterson and Evans, and of course, there are early draft picks like Kyle Pitts and London. Generally speaking, you only get one first-round pick, so you have to hit in other areas to be successful. Entering Week 17, it's safe to say the Falcons did that when they selected Allgeier in the fifth round of the 2022 NFL Draft.
Coming out of BYU, Allgeier earned overall and rushing grades of 90.4 from Pro Football Focus in his final collegiate season. He averaged 4.16 yards after contact per carry and totaled 1,143 of his 1,611 rushing yards after contact for the Cougars in 2021. He's lived up to that billing as a rookie in the NFL, earning an 85.0 overall grade and an 86.8 rushing grade. Meanwhile, according to PFF, 584 of his 817 yards have come after contact.
Of backs with at least 150 carries, Allgeier ranks sixth in rushing grade at 86.8 with only Josh Jacobs (92.5), Tony Pollard (90.0), Nick Chubb (90.0), Aaron Jones (88.9), and Derrick Henry (87.1) posting higher grades. He also has the fifth-most yards after contact per attempt (3.52) and has forced 41 missed tackles. Despite not being labeled a speedster or particularly elusive coming out, his tough running style and ability to keep moving forward have led to Allgeier recording 29.1 percent of his yardage on runs of 15-plus yards.
Allgeier is PFFs highest-rated rookie and the highest-graded player with three or fewer accrued seasons in 2022. All these numbers would be impressive for any rookie, but when considering the fact that Allgeier has played in a committee backfield with Patterson and Caleb Huntley for most of the season, his performance really stands out. He's had less than 15 carries in all but four games, including each of the last two as an injury to Huntley has seen his role increase.
That puts his 817 yards in perspective, showing that he's not only been highly effective but he's also among the league's most efficient runners. Allgeier is averaging 4.92 yards per carry which ranks 11th among all players and seventh among running backs. Among running backs with at least 150 carries, Allgeier ranks fifth in yards per attempt.
According to Next Gen Stats, Allgeier ranks third in the NFL in rushing expected points added (4.1) and EPA per carry (0.02). He also leads all rookies and ranks tied for ninth among running backs with 150 rushing yards over expected. Allgeier has posted a rushing success rate of 43.4 percent this season and averages nearly one full yard over expectation per carry.
Table inside Article

| Player | RYOE | RYOE Per Carry |
| --- | --- | --- |
| Tony Pollard | 257 | 1.4 |
| Nick Chubb | 321 | 1.2 |
| Travis Etienne | 191 | 1.0 |
| Tyler Allgeier | 150 | 0.9 |
| D'Onta Foreman | 152 | 0.9 |
Similar to his college days, Allgeier has made the most of his opportunities by thriving after contact. In 2022, 81 percent of Allgeier's rushing yards have come after contact, which is tied for the sixth-highest percentage in the NFL (min. 150 carries). He is tied with Josh Jacobs and Raheem Mostert for the second-most yards after contact per carry (min. 150 attempts) at 4.0.
His ability to shed tacklers has helped him erase the negative runs that can be drive-killers, especially given the Falcons penchant for early down runs. Among backs with at least 150 carries, Allgeier has the second-lowest stuff percentage, with just 12 percent of his runs being stopped for no gain or a loss of yards.
Table inside Article

| Player | Season | Rushing Yards |
| --- | --- | --- |
| William Andrew | 1979 | 1,023 |
| Tyler Allgeier | 2022 | 817 |
| Jerious Norwood | 2006 | 633 |
| T.J. Duckett | 2002 | 507 |
| Steve Broussard | 1990 | 454 |
Allgeier is in the midst of one of the best rookie seasons in team history. Through 15 games, his 817 rushing yards are the second most by a Falcons rookie, trailing only Ring of Honor member William Andrews who ran for 1,023 yards in 1979. With 183 yards over the final two games, he can become the 67th rookie to top 1000 yards since the AFL-NFL merger in 1970. He would be the first player to accomplish that feat since Jonathan Taylor and James Robinson in 2020.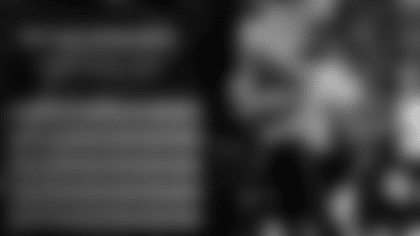 Improvement in the trenches
We've talked at length throughout this season about the strong play along the offensive line and the improvement in terms of production in the run game. A true running back-by-committee approach for much of the year, the 2022 Falcons were the first team to have four players with at least 250 rushing yards each through the first eight games of a season in NFL history. That success on the ground has continued throughout the year, as Atlanta has the third-highest successful play rate on rush attempts, ranks fourth in rushing yards over expected, and fifth in rushing first downs over expected. That production is a big step up from one year ago.
In 2021, the Falcons finished with the 31st overall rushing attack, averaging 85.4 yards per game on the ground. This season, Atlanta's offense has averaged 160.8 yards per game, good for third-best in the NFL. How significant is that improvement? The 75.4 rushing yards per game increase from 2021 to 2022 is the highest one-year improvement by any team since 2001.
The production across the offensive line is not only felt in the run game. Last year, Falcons quarterbacks faced an average of 15.0 pressures per game on dropbacks. This year, Atlanta's offensive line has brought that number down to 9.5 pressures per game. The 5.5 pressures per game improvement is the eighth-highest one-year improvement by a club in the past 15 seasons.
Having the big guys up front make a jump from Year 1 to Year 2 under head coach Arthur Smith and offensive line coach Dwayne Ledford is extremely beneficial for an offense that's been infused with youth – rookie starting quarterback, leading rusher, and leading receiver – and should provide Falcons fans confidence in this unit moving forward.