Editor's note: This story first ran on June 10, 2017, and we're running it again as we celebrate Michael Vick's birthday.
For a time, he was the face of the National Football League. His name was synonymous with the Atlanta Falcons.
And those red-and-black No. 7 jerseys were everywhere – top-sellers in the country at one point. They could be seen on the young and old, black and white, and in cities everywhere, especially all throughout the Georgia Dome on NFL Sundays.
No, there is no denying the impact Michael Vick has made on the Falcons and the indelible mark he left behind.
Vick burst onto the national scene as a dual-threat star at Virginia Tech. While we've seen players who can throw 70-yard darts on target and quarterbacks who can run with the speed, finesse and power of elite running backs, finding one who can do both is pretty rare.
And finding someone who could do it in the NFL – where players are bigger, stronger and faster – was unheard of.
Well, until Michael Vick came along.
Heading into the 2001 NFL Draft, the Falcons were in need of a playmaker on the offensive side of the ball. They eventually traded up with the San Diego Chargers and made Vick the No. 1 overall pick. Choosing the Virginia Tech star not only changed the course of the Falcons franchise, but it was a historical one: Vick was the first African American quarterback ever taken in the top spot.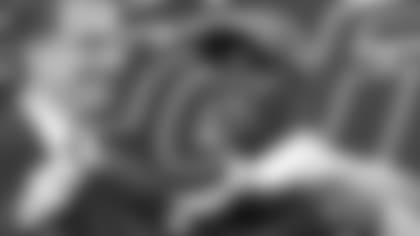 There was a new-found excitement, pride and expectations for the Falcons were on the rise – and once Vick became the full-time starter, NFL fans everywhere tuned in to watch this never-before-seen talent.
And he didn't disappoint.
During his six seasons in Atlanta – from 2001 to 2006 – Vick was named to three Pro Bowls and completed 930 passes for 11,505 yards and 71 touchdowns. A legitimate dual-threat as a passer and runner, Vick also ran for 3,859 yards and scored 21 touchdowns on 529 carries as a Falcon.
Below are five of the more memorable moments during Vick's time as a Falcon.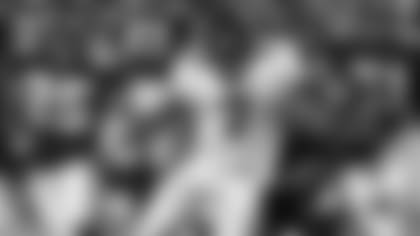 1. Vick's game-winning run in overtime vs. the Vikings
Dec. 1, 2002: On a second-and-9 play with the ball on Minnesota's 46-yard line with a little less than 13 minutes to go in overtime, Vick dropped back on a run play-fake and then scrambled around and through several Vikings defenders – including two who collided into one another downfield trying to tackle the Falcons QB – for a walk-off touchdown.
The eye-popping run gave Vick 173 yards rushing for the game, which set a record for most yards rushing by a quarterback at the time.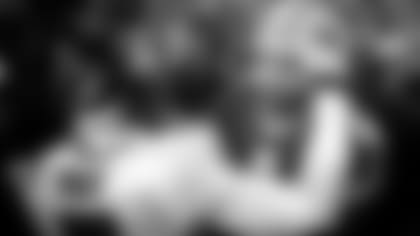 2. Vick leads the Falcons to playoff win at Lambeau Field
Jan. 4, 2003: On a cold and snowy January day in Green Bay, Vick and the Falcons did the unthinkable: they went into Lambeau Field and knocked off the Brett Favre-led Packers in a wild-card playoff game. While Vick was an efficient 13 of 25 passing for 117 yards and a touchdown and also ran 10 times for 64 yards, the 27-7 win sent shockwaves throughout the NFL.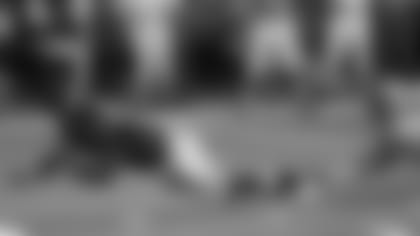 3. Vick's fourth-and-long TD run leads the Falcons over rival Panthers
Dec. 18, 2004: On fourth-and-goal with less than two minutes left in regulation, Vick ran – then dived head-first – for an incredible game-tying 12-yard touchdown. Instant replays of the run showed how Vick's knee never touched the ground. Three plays into overtime the Falcons defense turned the tide for good when Aaron Beasley intercepted Jake Delhomme and returned it to the Panthers' 23. Jay Feely booted a 38-yard field goal for the 34-31 win in Week 15.
Vick tossed a pair of touchdowns in the game and also ran eight times for 68 yards. The Falcons improved to 11-3 with the win, including an impressive 7-1 mark at home.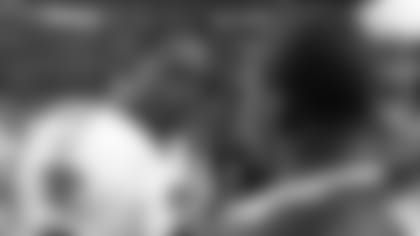 4. An ailing Vick engineers game-winning drive to stun Saints at home
Oct. 27, 2002: Playing with a swollen thumb, a sore shoulder and feeling nauseous toward the end of the game, Vick engineered a game-winning drive to help the Falcons stun the rival Saints 37-35 in New Orleans for a third straight win. Vick drove the Falcons down the field to set up Jay Feely's 47-yard field goal as time expired.
He completed 16 of 24 passes for 195 yards and also rushed for 91 yards and two touchdowns, including a key 32-yard score in the fourth.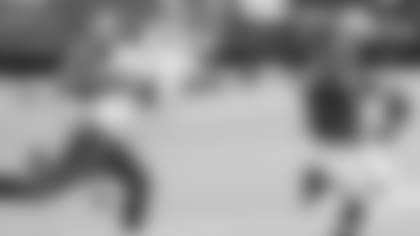 5. Vick appears on 'Madden 2004' cover – and was practically unstoppable
OK, so this isn't an actual game or real-life moment, but it would feel wrong to talk about the Michael Vick era and not bring up the Madden NFL 2004 video game. While the Madden series continues to be wildly popular because it's so realistic – right down to the showboating and end zone celebrations – no player in this video game series was as ridiculously unrealistic skill-wise as Michael Vick (we're talking Bo Jackson in Tecmo Bowl level here), which made using him so popular. Vick was so fast as a runner and so good at throwing, that it was downright unfair.
But when you look back at Vick in his prime, and watch how he toyed with defenses using his legs to spin around would-be defenders and rifle of an arm, the video game skill settings didn't really seem that far off. Vick, who was still developing as a passer during his Atlanta days, had speed and unique abilities that could, at times, make defenders look silly. It was fun to watch – and use in a video game.
Maybe those video game developers at EA Sports were actually spot on.