Editor's note: We will be profiling all of the Atlanta Falcons cheerleaders throughout the 2018 season. Their stories will appear on AtlantaFalcons.com every two weeks.
Haley M: Air Force recruiting officer
What made you interested in this career?
My grandmother peaked my interest in the Air Force since she served for 20 years and told me it changed her life. I decided to try ROTC at Penn State and fell in love with the people and the culture. I knew I wanted to surround myself with people who wanted to do something bigger than themselves.
How long have you been doing this?
I just commissioned as a second lieutenant in May after I graduated from Penn State with my degree in mathematics and a concentration in economics.
What is the most rewarding thing about what you do?
The most rewarding part of my job is going to high schools and seeing how intrigued the students are with my uniform and my story. I know I'm giving them information that could change their lives for the better. My title says I'm a recruiter, but I look at it as an opportunity to give these kids something to dream about.
What can you bring from being an Atlanta Falcons cheerleader to your daily job?
As soon as the students find out that I'm an officer in the Air Force and an Atlanta Falcons cheerleader, their eyes widen and I know I immediately have their attention! It's such an amazing wow factor about me because it shows you can be professional and have a structured lifestyle, but at the same time still have a passion and do it at a high level.
My first job was lifeguarding at Camelback Waterpark in the Poconos. I also babysat for our head football coach at Penn State, James Franklin. I watched his two daughters during games and big events! Coach and his wife, Fumi, treated me like I was part of the family.
What exactly is your job as a United States Air Force recruiting officer?
My official title is a Gold Bar Recruiter and I spread the word about the Air Force ROTC program! I cover the area of Atlanta, Ga., and go to high schools, JROTC programs, college fairs and more to educate the students about the program that was able to give me a full ride to Penn State and land my dream job. I knew I wanted to inspire and connect with kids that needed direction and purpose. The Air Force is my family and makes me become a better person for myself and my country. I knew I wanted to do something great and following my grandmothers footsteps into the Big Blue seemed right.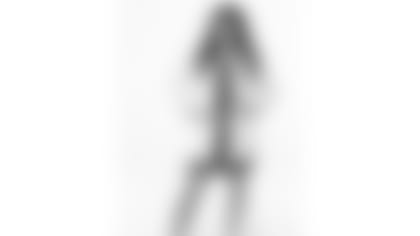 Alex G: Family nurse practitioner
What made you interested in this career?
I became a nurse initially because of my mom. When she was battling breast cancer, she always spoke so highly of her nurses and doctors. I have always loved caring for others and truly try to put others in front of myself as a mindset each and every day. I knew that I wanted to make as great of an impact as I possibly could on an individuals life, so becoming a nurse, and most recently a nurse practitioner, was the avenue I wanted to take in my life.
How long have you been a nurse?
I have been practicing as a nurse for over five years now and just became a nurse practitioner in July, so I am very excited to start on a new career path.
What is the most rewarding thing about what you do?
Getting a simple thank you can go so far for me and just knowing you are appreciated. Unfortunately, when people see me, they aren't in their best state. They're sick, not feeling well, and want more than anything to be at home with their families and loved ones. So I try to care for every patient as if they were my family member. Knowing that I am making an impact is the most rewarding thing about what I do.
What can you bring from being an Atlanta Falcons cheerleader to your daily job?
That hard work doesn't go unnoticed. Every day is a new challenge in the world of medicine, each day presents with new obstacles, and you have to know that this challenge is meant to better you, not only as a provider, but as an individual.
My first job was working for my dad at his tackle store back home. I started working there when I was 12 years old, and did every summer until college and throughout college as well. I have always been a hard worker, which is why I thank my dad for instilling that in me. He always said that I should never have to depend on another person to provide for me. I took that advice to heart and know it has helped shape me into the hard worker I am today.
How long have you known that you wanted to be a nurse? What is the hardest part about being a nurse?
I knew I wanted to be a nurse after my mom passed away from breast cancer. I will not lie, it is probably the most difficult career I could have chosen given that circumstance. Sometimes I will walk in a patient's room and feel like I'm seeing my mom all over again. But, I also know that she is incredibly proud of me and the career path I have chosen. There truly is no greater feeling than knowing you have helped someone in a time when they are unable to care for themselves. That is what makes being a nurse and nurse practitioner such a special career choice for me.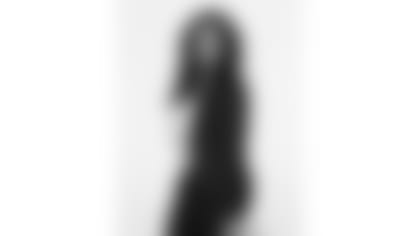 Gianna M: Consultant at Microsoft
What made you interested in this career?
I initially had an interest in the field of consulting after I pursued computer science when I realized that I wanted a dual role in which I could still utilize my technology education and knowledge but also use my personal skills and desire to communicate with others. Because consulting is the perfect pairing of both, I thought that would be a great place for me to start my career.
How long have you been doing this?
I have been a consultant for a little over a year.
What is the most rewarding thing about what you do?
The most rewarding thing about being a technology consultant is that I get to continually learn something new everyday. From learning the latest technologies that are crucial to a company's everyday, core functions to learning about what is important and what matters to employees as they do their jobs, I am constantly growing and expanding my knowledge and awareness.
What can you bring from being an Atlanta Falcons cheerleader to your daily job?
As an Atlanta Falcons cheerleader, I've learned skills such as how to properly prepare and how to push myself and persevere, and those are skills that not only help me excel in my career, but they help me in my daily life as well.
I am so fortunate that this job is actually my first official position out of college.
What is the day-to-day life of a consultant at Microsoft?
Life as a consultant at Microsoft can look completely different from day-to-day. When I am not on-site working with a company at their office, I am working on expanding my skill set and knowledge of new technologies and technologies that I do not know as much about.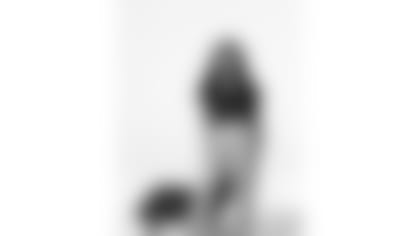 Brianna B: Head of front office operations at Harmon Financial
What made you interested in this career?
I became interested in administrative and front office operations after my first real job here in Atlanta. For that business, it was fairly new so I was able to make a sort of a blueprint and framework for what that job would entail. I became skilled in leading change in the idea development of generating revenue and establishing a specific structure. I was also put in the position to maintain and acquire loyal clientele to advance secure business relationships for the company. Being the head of those efforts and being able to make such big changes pushed me to move further into positions with the same likeness, but for a more seasoned company. That is when I was hired for a front office position with my current company, Harmon Financial.
How long have you been doing this?
I have been working with this company since May of this year, and I am so excited to see what the rest of this first year has in store for me!
What is the most rewarding thing about what you do?
The most rewarding thing about working in front office operations of this esteemed company is being able to develop and cultivate real relationships with our clients. I have always been the type of person that has a desire to make a difference in someone's life, so being able to be that first point of contact who aids our clients in achieving financial objectives makes every business day worth it.
What can you bring from being an Atlanta Falcons cheerleader to your daily job?
During my time of being an Atlanta Falcons cheerleader, I have acquired a lot of meaningful skills, but there is one skill in particular that has launched me forward into this career path. That is my ability to be influential. In both careers I aim to make an infinite impact on everyone I encounter. I wholeheartedly believe in my power to achieve my dreams with hopes that those around me will believe in theirs. Lastly, I always make it my mission to inspire everyone around me and encourage them to explore new ideas and think differently. All of these standards I set for myself within the office are synonymous with the ones I set as an Atlanta Falcons cheerleader.
My first job was a crew member/cashier at Wendy's.
What is your day-to-day schedule as the head of front office operations at Harmon Financial?
My day to day schedule consists of many different tasks such as scheduling client meetings for our advisors, collecting and interpreting data for our advisors, keeping constant verbal or written communication with clients about a multitude of things, tracking company calendars and events while spearheading deadlines, creating and maintaining a very clear and linear filing system and helping to plan and execute special events that have audiences as few as 10 attendees and as many as 200. There are many responsibilities that require agility within my job but those are just to name a few.
What business of your own are you working towards developing?
As far as my business, because I have such a huge fan base on social media, I am now creating a blog that will showcase fashion and dance, which are my favorite two things in the world. I have always been quite the "fashionista" so why not put my college coursework in apparel design and dance to use simultaneously as I build with my audience through my blog. Through this I would like to develop a business where I personally style video shoots here in Atlanta, while also contributing choreography. It is still in the works, but I am constantly researching and taking steps toward progression.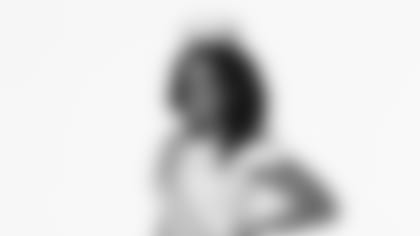 Eiesha H: Entrepreneur, CEO of MADE Today, & PhD Scholar
MADE Today, Inc. is a multi-service corporation servicing many organizations and communities in North Carolina, South Carolina, Georgia, and Virginia. MADE stands for "Making A Difference Everywhere." My mission is to provide a variety of services that will emphasize and improve self-esteem, confidence and the desire to achieve the impossible.​
What made you interested in this career?
I have always had an entrepreneur spirit, as early as 10 years old. I would sell baked goods, babysit for the families in my community and raise money for different charities. After obtaining my bachelors degree, I decided to take all of my hobbies and interests and make them into careers. I have had great success as a motivational speaker, interior designer, life coach, philanthropist and cheerleading and dance studio owner.
How long have you been doing this?
I started my corporation in 2001 as a sophomore in college for the sole purpose of promoting volunteerism and positive role modeling within communities. Since then I have expanded in over four states initiating over seven youth and adult programs and varies charitable events. I serve over 1,000 children, youth and adults weekly by giving back in the capacity of making a positive difference in their lives.
What is the most rewarding thing about what you do?
I have seen amazing things happen because of the services that my organization has provided. I have given over $40,000 in academic scholarships, hosted recitals and fashion shows and events that promote high self-esteem, inner and outer beauty and confidence. I have watched children grow into beautiful adults and aide parents by mentoring them with love, motivation, discipline and consistency.
What can you bring from being an Atlanta Falcons cheerleader to your daily job?
My blessing as an Atlanta Falcons cheerleader exudes my tenacity, hard work and dedication to my passion and first hand experience of living out a dream. Being a mentor, I understand you must lead by example and knowing that this is a distinguished accomplishment inspires both children and adults.
My first job was at Dunkin Donuts. This job gave me the flexibility to gain income while also balancing my academics and sports. I developed work ethics and responsibility. I still love the smell of coffee, but never grew a liking for the taste.
What are you getting your PhD in and why?
I am obtaining my Ph.D. in management with an emphasis is human resources. I would like to continue my studies and research pertaining to millennials and workplace engagement. I would also like to publish several articles and teach at major colleges and universities. I plan to graduate Jan. 19, 2019.