A few Falcons players grew up with dads who thrived in the professional ranks and blazed a trail their sons have successfully followed.
On this Father's Day, Jake Matthews, Tyler Vrabel, Kaden Elliss and Drew Dalman talk about the football bond shared with their dads and share unique stories about life as player's son.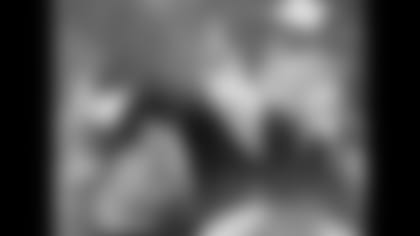 TYLER VRABEL
Mike Vrabel was entering his fourth NFL season when his son Tyler was born. That means memories are spotty when Tyler thinks back to his dad's early playing career with the New England Patriots.
There is one above all else, though, that's permanently etched into his brain and captured in the classic photo you see above.
"The one thing I do remember is that he was holding me and trying to get me to put the No. 1 with my hand," Tyler Vrabel said. "I couldn't remember how to do it so he grabbed my hand and showed me how to hold it. I do remember that and other things like that. It's the weird small things that stick out in your mind."
Things get clearer toward the end of Mike's standout playing career, that included stints in Pittsburgh, New England and Kansas City. He remembers Mike Vrabel the football coach, who started at Ohio State, moved to the Houston Texans and then on to the Tennessee Titans as head coach.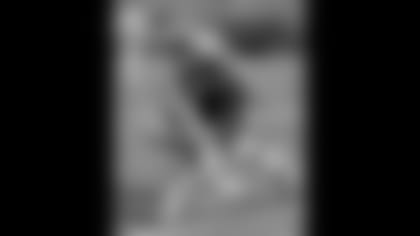 There is something not featured on Mike's resume that truly amazes his son, now a Falcons offensive lineman.
"My dad was always there. Looking back, though, I honestly can't believe how much time he spent with us," Tyler Vrabel said. "With all the stuff I have to do as an NFL player, I just don't know how he managed to hang out with me and my brother and be at so many of our games and big events. He was an assistant baseball coach on my team one year. He always took time to make sure he was around whenever it was possible."
While they now live in different cities and work for different teams, Mike Vrabel is always available as a resource and sounding board for his son. Tyler appreciates the balance his dad strikes between being a father and a coach, somehow knowing which role to play at the right time.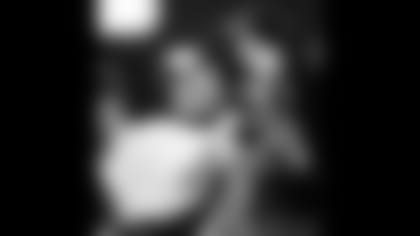 When Tyler was a bit anxious about his first NFL camp, Mike told him what to focus on and what was required to succeed at this level and adjust to the exhausting NFL lifestyle. Even though he wasn't there in person, Tyler's dad got his son's professional career off to a solid start.
"That was a big thing last year," Tyler Vrabel said. "I would ask him how I should go about certain things and how to manage my time. He helped me get into a comfortable routine and establish what I needed to do to get myself ready. It's crazy to think about how much he did while also being with the family. As I've gotten older, I've grown to appreciate that more and more."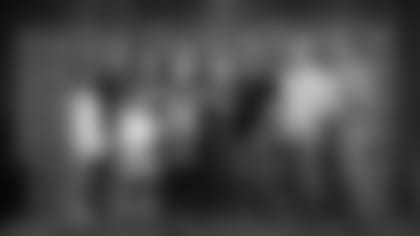 JAKE MATTHEWS
Jake Matthews was a quarterback in his younger years, believe it or not, all the way through first year of high school. He was quarterback of the Elkins High freshman team. The next year, however, he was the varsity right tackle.
He had help making such a big position switch. Jake's father, Bruce Matthews, has a bust in the Pro Football Hall of Fame. He played every position along the line over 19 seasons with the Houston Oilers/Tennessee Titans, where he was a seven-time All-Pro and a 14-time Pro Bowler.
Bruce Matthews was also the Elkins High offensive line coach. He taught his son the fundamentals and subtle nuances of being a lineman that year, when the pair worked and worked and worked until Jake was as tough to beat as anyone in the state of Texas.
Matthews still looks back fondly on that time with his father, ranking it high among his best periods as a football player.
"I always cherished that year," Jake Matthews said. "Having him there for me at the foundation of my time as an offensive lineman was awesome. It was so cool to be able to share similar experiences and learn what worked for him. The interesting thing is that there are a lot of similarities in our body types and how we play and that things that feel comfortable for him feel comfortable for me."
Bruce Matthews has remained Jake's coach ever since, whether he had the formal title or not. Jake has great appreciation for that fact, especially now that he's gotten older. He grew up watching his father work on Sundays, and then Jake and his brothers would go to the backyard and pretend they were NFL players doing the same thing.
Jake Matthews is now doing the same thing his father did, working as a top-tier offensive lineman with as much consistency, high-level play and durability as his old man.
Now it's time to pay it forward. Matthews has a son of his own – Beckett Matthews was born in November of last year – and hopes to be the type of guide and support his father was for him.
"I would like to be exactly the way my dad was," Jake Matthews said. "He never pressured us into anything athletically, even when it came to football. He was always so supportive. I want to be the same way with my son. I want to be his biggest cheerleader, someone who maybe has more insight than most when coaching him up. We'll see. It's exciting. Good Lord willing, I'll be out here a few more years and he'll be able to come out here and run around on the field and develop the same foundation I had as a kid. That would be pretty cool."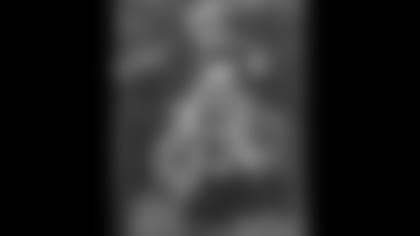 DREW DALMAN
Drew Dalman's first practice with the Falcons was not the first time he had been to Flowery Branch. The fourth-round draft pick in 2021 was much younger then, just a boy hanging out with his dad.
Chris Dalman was an assistant offensive line coach back in 2005-06, a relatively new line of work after playing seven seasons with the San Francisco 49ers. Back then, he would let young Drew run around the field after Falcons practices.
That created an odd sense of déjà vu when Drew Dalman started his journey as a Falcons offensive lineman.
"When I first got here, I was contrasting this image I had in my mind when I was in first grade or whatever to what it looked like when I took the field," Drew Dalman said. "That was a pretty cool, interesting moment."
That was one of several moments where Dalman followed in his father's footsteps. Both Chris and Drew primarily play center. Both Chris and Drew went to Palma High School in Salinas, Calif. Both Chris and Drew went to Stanford. Both Chris and Drew were drafted and thrived in the professional ranks.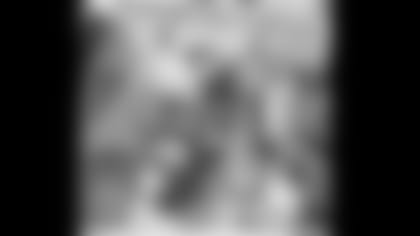 Dalman wouldn't change one bit of a voyage that has bonded him and his father in such a unique way.
"For me, at least, it's so cool to have this engrained similarity and connection to what he did," Drew Dalman said. "I can see some of the experiences he had and he can now re-live them through me. He's someone I can talk to who really understands it. I also think I understand him a little bit better because I see some of the things he went through."
Dalman credits his father for helping him live out his dreams and setting a great example to follow all the way to the NFL.
"He has been my role model my entire life," Dalman said. "When you see someone you respect and love and the things that they've done, you want to strive to reach that standard. Every step of the way, I wanted to follow what he did, to match or exceed that at every level.
"That said, his success was never looming over my head. It has been a really healthy inspiration for me."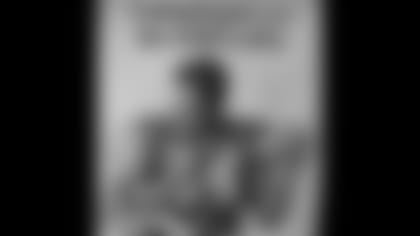 KADEN ELLISS
Kaden Elliss has a Detroit Lions helmet autographed by Barry Sanders, which ranks high among his prized possessions. He didn't think much of it when the legendary running back signed it, tossing it somewhere in his closet when he got home.
At the time, a young Kaden Elliss didn't recognize how awesome Sanders was. Barry was just a guy who worked with his dad.
Luther Elliss played eight seasons with the Lions and one more with the Denver Broncos during his storied career, where he made two Pro Bowls and had 29 sacks as a dominant defensive tackle.
Luther Elliss brought his children everywhere with him, including his oldest son. Kaden Elliss was born the year Luther got drafted, so the memories of his dad's playing days are few, recalled through the eyes of a child.
"Most of them are me playing with my action figures in the suite while he was playing," the Falcons linebacker said. "I have one in Detroit, when he was playing the Cowboys. They won, so that was crazy, considering the Lions didn't win much back then. I have one in Denver. It was the coldest game that year and I just remember freezing. At that time, I wasn't watching with the eye or intent to eventually play the game. I was just with my family while my dad went to work."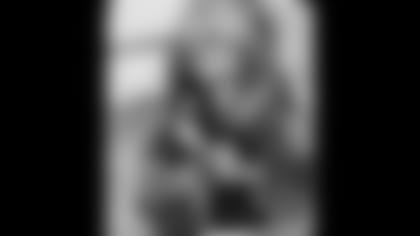 Time has changed Kaden's perspective on his experience growing up. He wouldn't trade it for anything, realizing how special his childhood really was. He and his brothers would get to go on the field with his dad when he came back for alumni events. He got to go a Bible study with Barry Sanders, and got that signed helmet.
Football is a true family affair in the Elliss house. Three of Luther's sons reached the pros. And Kaden and his brother Christian played at the University of Idaho together with his dad on the coaching staff. He's forever grateful for unique experiences like that, when he could bond with his father over a shared passion for the game.
"It's so special. It really is," Kaden Elliss said. "Especially getting to play on the same team with my brother Christian and having my dad on the coaching staff. It didn't go the way we wanted in those years, but it was fun. It was a journey. The team didn't do well, but we were able to excel and push each other and share that unique experience. It was fun to grind together a little bit."
Kaden Elliss was a quarterback in high school and wanted to be a signal caller in college, but was eventually convinced to play defense working off the edge. He credits long talks and workouts with his dad for easing that transition, a decision that got him to the NFL and allowed him to thrive with the Saints and earn a three-year contract with the Falcons.
Luther Elliss has been a real asset for his oldest son, a source of information and support Kaden considers invaluable and essential to the success he has had to this point.
"I still come to him with a student mentality, but there are times when we just ping pong ideas off of each other," Kaden said. "That started in college and has even gone to a new level with me being here now."