FLOWERY BRANCH, Ga. – The Falcons announced the signing of general manager Thomas Dimitroff and head coach Dan Quinn to three-year contract extensions on Wednesday, keeping the co-team builders tied together through the 2022 season. Following the announcement, Falcons writers Matt Tabeek, Kelsey Conway and Will McFadden shared their thoughts on some of the achievements Dimitroff and Quinn have had during their time in Atlanta.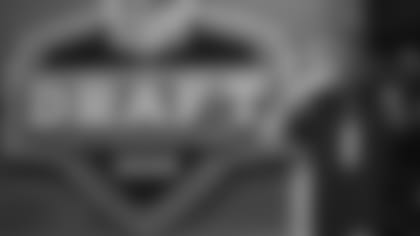 What has been Dimitroff's best draft pick as the Falcons' GM?
Tabeek: The Matt Ryan pick in 2008 clearly changed the course of this franchise and is the most important one he's made as GM. But I think the one pick that Dimitroff will always be remembered for is pulling the trigger on a five-for-one mega-deal in 2011 – when he moved up 21 spots (trading two first-round picks, a second and two fourths across two drafts) to take receiver Julio Jones sixth overall in the 2011 draft. Yes, Julio Jones has proved more than worthy of the move and is arguably the best receiver in the game right now but … wow, what a move.
Conway: Matt Ryan. Easily.
McFadden: Matt Ryan and Julio Jones are the obvious choices, but I'm going to go out on a limb here quite a bit and say Deion Jones. Why? At the time of the selection, many draft pundits did not view Jones as the high-caliber, impact player he's become. Dimitroff and Quinn knew who they wanted in the middle of their defense and Jones has become a Pro Bowler and the poster child for the new breed of middle linebackers. Only time will tell, but Jones is off to a strong start.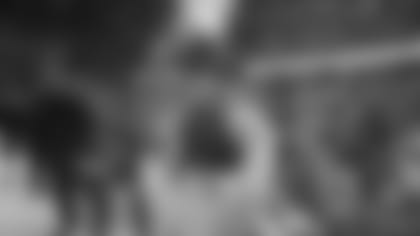 What is the most impressive win Quinn has had as Falcons head coach?
Tabeek: It would be easy to pick any one of Dan Quinn's three postseason wins but I'm going with the 33-32 win over Green Bay in Week 8 of the 2016 season here. After starting of the season with a 4-1 mark, the Falcons suffered back-to-back gut-wrenching losses to the Seahawks and Chargers by a combined five points to fall to 4-3. The next week the Falcons found themselves in yet another dogfight, this time trailing by six points late in the fourth quarter in a back-and-forth game against Aaron Rodgers and Co. at the Georgia Dome. Matt Ryan tossed a perfectly placed pass to Mohamed Sanu – over the outstretched arms of Packers defender Jake Ryan – in the back of the end zone with 31 seconds left in the game to tie it at 32-all. While Matt Bryant's extra point gave the Falcons a 33-32 lead, there was still plenty of time for Rodgers to get the Packers into field goal range. After giving up a short completion on first down, the Falcons' defense forced Rodgers into throwing three straight incompletions and sealed the win. Impressive.
Conway: NFC Championship game against the Green Bay Packers in 2017 (pictured above). It seemed like almost everyone outside of the Falcons' facility was favoring the Packers to come into the Georgia Dome and defeat the Falcons, but Dan Quinn's team was ready from the get-go and didn't let up at any point. The Falcons took care of their business and protected their home turf, exactly what Quinn expects.
McFadden: Outside of those mentioned above, there are a couple of honorable mentions I have here: Breaking up the Panthers' 16-0 bid in 2015, the 2016 Monday-night win against the Saints in New Orleans and the road win against the Broncos that same year. My real pick comes several weeks later, however - the home win against Seattle in the 2016 playoffs. Atlanta hasn't historically always played to its abilities in the postseason, but Quinn had this team ready to go from opening kickoff. The Falcons never blinked in that game, and it was a strong statement at how well Quinn prepared the team for the playoffs.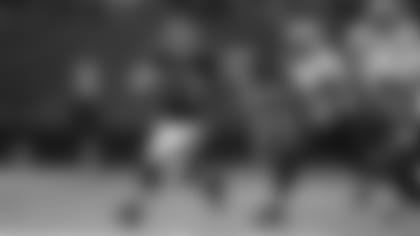 What was Dimitroff's most impactful free agent signing for the Falcons?
Tabeek: Michael Turner and Alex Mack would probably be 1-2 on most lists here – and I'd have no problem at all with that. But I think you have to give very strong consideration to a guy who is about to end up being the best that's ever played at his position for the Falcons – and that's kicker Matt Bryant. There's a reason why Matt Bryant's nickname is "Money." In nine seasons with the Falcons, Bryant has made 339 of 340 extra point attempts (that's 99.7 percent) and 230 of 261 field goal attempts (88.1 percent) with a long of 59 yards. Now keep in mind that's all coming after playing eight seasons in the league for four other teams. And even now, at 43 years old, Bryant is considered one of the elite kickers in the game, the Falcons' all-time leader in points scored and simply the best to ever do it in Atlanta. Not a bad free-agent signing if you ask me.
Conway: Alex Mack. His impact in Atlanta was felt immediately. He sets the tone for the offensive line and has a great rapport with Matt Ryan. Mack is one of the Falcons' hardest working players and when the center of your offensive line goes about his business that way, it's hard for the rest not to follow.
McFadden: Dimitroff's first major free agent acquisition, running back Michael Turner, was also his most impactful. In his first year with the Falcons, Dimitroff signed the player who would become a major cornerstone part of the team's offense during their first sustained run as an NFC contender. Turner gained 1,699 yards and scored 17 touchdowns on the ground in his first year with the Falcons, earning All-Pro honors and finishing second in the 2008 MVP race. During his career with the Falcons, Turner gained 6,081 rushing yards and scored 61 touchdowns.
What has been Quinn's biggest impact on the Falcons?
Tabeek: The culture. I've met a lot of different head coaches on all levels of football – from high school and small college coaches to Power Five conference and NFL coaches – and I've never met one quite like Dan Quinn. He's as real and as down to earth as they come. I'll never forget what Falcons regional scout Russ Bolinger told me when he was explaining what it was like to be in the room during Quinn's first training camp speech in front of the team. "I was blown away," said Bolinger, who has been through 15 different head coaches in 34 years as a player and a scout – and has heard more than his fair share of season-opening speeches by new coaches. "I went up to him and I said, 'Coach, I'm 58 years old and I feel like running down on kickoffs. I haven't felt like this ever, except maybe in college once or twice.' I said, 'How did you do it?' He goes, 'Russ, everybody I worked for, I kept the good and threw out the bad.'" And trust me, there's a lot of good when it comes to Quinn – and everybody in the building feeds off it.
Conway: Changing the culture. Dan Quinn has been on record saying he wants to build the best culture in professional sports and he's well on his way to doing so. The team has completely bought into Quinn's message and they show that on a daily basis. The energy Quinn brings every day exudes through his players. Quinn has a roster full of fast and physical players who even more importantly, play for one another.
McFadden: It's not talked about to the level it should be, but the Falcons' ability to develop players is strong. Since Quinn's arrival, he and Dimitroff have implemented "Plan D," which is a program to help players improve individual skills. It's played a role in the growth shown by many of the Falcons' younger players, and it's part of the reason why the depth on this team has increased.