The Atlanta Falcons will kick off the 2021 NFL season against the Philadelphia Eagles at Mercedes-Benz Stadium on Sunday, September 12 at 1:00 p.m. The game can be seen on WAGA-TV Fox 5 Atlanta.
The season opener will mark the 33rd time the two teams have met. The Eagles lead the all-time series with a 17-14-1 record. The Falcons have won their last three games against the Eagles at home, including a 24-20 thriller at Mercedes-Benz Stadium in 2019. Atlanta trailed 20-17 with 2:20 remaining in the game and faced a fourth-and-three from its own 46-yard line. Matt Ryan connected with Julio Jones on a screen pass and after a crucial block from Jake Matthews, Jones raced 54-yards to the end zone to score the go-ahead touchdown.
The catch-and-run touchdown gave Atlanta a 24-20 but the Eagles managed to work their way down the field to face a game-defining fourth down of their own. With 38 seconds remaining, Eagles quarterback Carson Wentz connected with tight end Zach Ertz at the Atlanta 16-yard line, but he was stopped short of the line to gain resulting in a turnover on downs. Matt Ryan would kneel to run out the clock, giving Atlanta a nail-biting victory. The win was the 28th fourth-quarter comeback and the 38th game-winning drive of Ryan's career.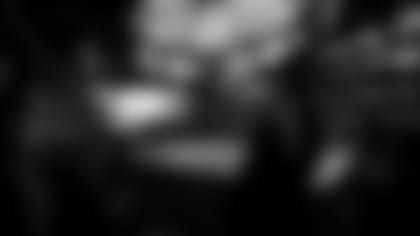 2021 Atlanta Falcons Tickets
Click below to learn more about 2021 Season Tickets and find your seat today!
For more Falcons action follow us across social media platforms: