FLOWERY BRANCH, Ga. – There was a different feel to the Falcons' end of season press conference than the ones held throughout the 2017 season.
It wasn't the number of television cameras in the room, the pointedness of the questions being asked or the fact that Falcons general manager Thomas Dimitroff was seated next to coach Dan Quinn.
No, it was the tone in Quinn's voice and his forthright attitude when addressing the season his squad had just finished.
"Today, as we're sitting here, as a team, we're still bummed," Quinn began. "I'm glad that we're pissed, because it tells me where our expectations are as a team and as a fanbase. I'm still disappointed we're not sitting here talking about the NFC Championship Game. But what makes me feel better is knowing that the team has now created a base camp over the last three years. Where we don't have to start at the bottom of the mountain, and we can go take our shot at the summit every year."
Quinn and Dimitroff covered a vast array of important topics during their nearly hour-long press conference, including the difference between this year's offense and last year's.
What changed offensively in 2017 compared to 2016
"I know you guys know through my time this year, I'm not in favor of comparisons to past teams," Quinn said. "But, today, I'm making an exception. Because when people ask, or I hear, why hasn't this offense achieved at the historic level that we were expecting, now that this season is over, I think it's a fair question."
Quinn began his explanation by reading off a list of statistics that he believes help tell that story, beginning with the turnover differential.
"In 2016, we were plus-11 with the football," Quinn said. "In 2017, we were minus-2 at the end of the year. And, what that is, that's seven more turnovers, offensively, and about six fewer takeaways, defensively."
He noted that there were some similarities in total yards between 2016, when the offense finished No. 2 in total offense, and 2017, when the Falcons were No. 8 in that category. In third-down situations, the Falcons were the best in the league this season, improving from No. 11 last year. While it appeared Atlanta lacked the number of explosive plays on offense it had in 2016, the Falcons still finished No. 3 in that category after leading the league last year.
When it came to the Falcons' run-pass balance, Quinn said offensive coordinator Steve Sarkisian did a good job maintaining the identity he wanted the offensive to have in that regard.
"But man, where we lacked, which defined us, was our big plays that scored," Quinn said. "When you go back to look and you study it all, in '16 I believe we had 19 explosive plays outside the red zone that scored. That's a lot. That was at the top [of the league]. And this year, we only had seven. We took our shots – not every play is a long throw down the field – but I thought that was a real factor.
"The second thing is our red-zone issues; that slipped. We ended up finishing 9th [in red-zone scoring percentage] I believe in '16 and went all the way down into the 20s this year. Threw for 23 touchdowns [in the red zone in 2016], threw for 15, this year.
"Those two things, guys, that's a big difference. That's why I wanted, today, to be able to give you some comparisons on some things. … I felt today you had a right to that question. I thought the lack of explosive plays that scored along with some struggles in the red zone, combine that with the turnover margin, and I think that's where you'll find the scoring went down."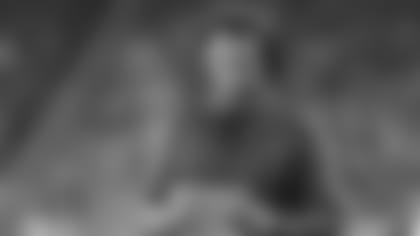 Sarkisian will return as offensive coordinator in 2018
While many have criticized Sarkisian's play-calling this season, Quinn said he felt it was a lack of execution that was the true problem for the Falcons.
"To examine what was wrong with our scoring is not an indication on one play-caller or on one player," Quinn said. "It's on all of us. There's plenty of plays Sark would like to have back. There's some throws that Matt [Ryan] would like to have back. I'm sure there's some drops from our receivers, our tight ends and our running backs that they would like to have back. And myself, some calls that I would like to have back.
"But, placing blame on one person would be wrong in this instance. And so, for me, I wanted to make sure the way we'll get better is our execution. And, at times, we under-executed and didn't come through when we needed to."
Falcons 'in a good spot' with Matt Ryan's contract negotiations
It's no secret that 2018 will be the final year of Matt Ryan's current contract, which he signed in 2013. The 32-year-old quarterback is expected to be among the Falcons' top priorities from a contract negotiation standpoint, and Atlanta has often extended their core players prior to the start of their final season since Dimitroff has been general manager.
When asked about how he expects the negotiations with the Falcons' franchise quarterback to play out, Dimitroff seemed optimistic that things would go smoothly.
"Yeah, you're always looking at market value and you're looking at how the cap is going up and you're looking at a lot of different things, of course," Dimitroff said. "And the reality on it is when you're the quarterback of Matt's caliber, you're going to set a certain tone for how teams are negotiating, and I think it's not going to be that difficult of a negotiation quite honestly. I think we're going to be in a good spot with it. Again, we'll have to be creative. We'll always have to be creative."
A few of the league's top quarterbacks like Tom Brady and Drew Brees have expressed their belief that they can continue to play at a high level into their forties. When asked if he felt Ryan could do the same, Dimitroff explained that they want him to be a part of the organization for a while to come.
"I think he's a guy that takes care of his body both on and off the field properly," Dimitroff said. "He does a lot of work on the field. He's good about his nutrition and approach. He understands by learning from some of these guys who have played longer. We're very fortunate with that, and of course, we're fortunate the way the rules are set up in the league that are going to preserve our quarterbacks hopefully. Again, we want him to be a part of this organization for a long time coming."
Quinn pleased to see Falcons develop mental toughness
While much of the press conference concerned some of the areas in which the Falcons fell short of expectations and where they can improve, Quinn did share some of the things that he was pleased to see from his team this season.
He mentioned the defense as an area in which he believed the Falcons would improve, and he was proven right in that initial assessment, but then he discussed something intangible that he picked up on as the season progressed.
"I would say one of the things I'm really happy about is we've developed real mental toughness and physicality," Quinn said. "So that part, from an identity standpoint inside, I love; because all along, I've always wanted to be part of that identity, that style. Like when you play us, 'I hate playing these guys, the physicality, the strength.' I think that part is really coming together like I hoped it would."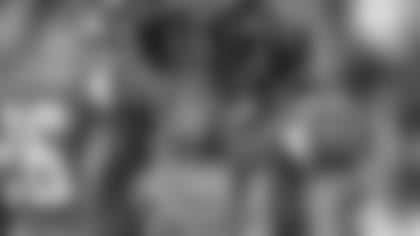 Falcons hope to balance running-back situation moving forward
One position that will require a bit of expert maneuvering by the front office is running back. The Falcons signed Devonta Freeman to a five-year contract extension last offseason, and they will need to make a decision regarding Tevin Coleman's future, as he is entering the final year of his rookie contract.
"I believe you could realistically do it," Dimitroff said. "I think, again, it comes back to an earlier question when you're talking about looking at all the different spots on the roster and what you can do to create the space.
"I think as co-team builders, [Quinn and I] look at it as we're very fortunate to have two very good running backs that can honestly compete for one of the best in the league as a tandem, and that's where our focus is as we're going into this next year. T-Cole is going to jump up and do what he needs to do to continue to prove to us that he is the player that we think he is and the league thinks he is. We're very fortunate to have a tandem that way, and again, we'll continue to utilize these guys properly, and they're going to be a big part of what our offense is going forward."
There are no guarantees of success in the NFL
Despite facing a ton of scrutiny last offseason and playing under a national media microscope for much of the year, the Falcons became the only 2016 playoff team in the NFC to return to the postseason this year.
Although they have a young, talented roster and the arrow appears to still be pointed up for the Falcons, Quinn understands that nothing is promised in this league. He pointed to the amount of playoff turnover as an indication that every year truly is a blank slate.
"To me [the playoff turnover is] the epitome of our league," Quinn said. "All the hype machine that takes place in the off-season, and the minute you start reading too much about all of those things, it can jam you up. Our team had a lot to prove. It was a really emotional ending to the previous year, and so coming into the off-season, much to improve upon, so we'll never take that part for granted. We really recognize, man, like when you come back, it is all about this year and this opportunity. Now you gain experience, but if you start messing around too much, it is all about that season because different teams you play, different divisions, and we'll 100 percent go for it again. I'll challenge them, can you have the best off-season you've had, and we're going to go for it in every way. I think it goes to show how hard it is, but to build real consistency, you'd better not misstep. You'd better not half-ass it to say, I'll be good. I know how to turn it on when I get there. That's not our approach at all."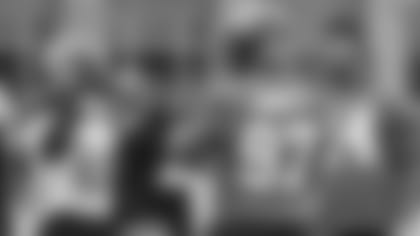 Focus on becoming more of a player-led team
Quinn has proven himself as one of the league's best coaches when it comes to locker-room chemistry and motivation. But moving forward, he would like to delegate a bit of those responsibilities to the players, themselves.
"I think all along, the best groups are that," Quinn said when asked about becoming more of a player-led team. "So, by player-led, it's that accountability to one another, that push of one another, the extra time that you do together without the coaches there. Those are things that I think a team can always take another step to. The player-led part, it's an important piece, and that's when that connection gets unbelievably strong because we've got some fantastic teammates. And now I want to challenge them, can they take it a step further? And a number of them are kind of growing up together to see if their game can get that much tighter, that much more consistent.
"This is one of the tightest groups you've been in, so if you want to go work out together, do that. It doesn't always have to be where you leave and you're separate. And that's what's kind of one of the fun parts about our team. I'm hopeful that that player-led piece is one of the challenges to one another, and that peer-to-peer challenge is always way stronger."