I love what the Falcons did in free agency. Yes, there were some tough decisions made on guys we've come to admire and, love to watch play.
Unfortunately, that's the nature of this thing we call pro football that I know oh so well. But we were all told by the so-called "cap experts" we had no money or wiggle room.
Did you ever have a grandparent say, "There's more than one way to skin a cat"? Well …
Dante Fowler, Todd Gurley, Hayden Hurst (technically not free agent but a trade), Tyler Davidson, Allen Bailey, and Laquon Treadwell. Just to name a few of the players that will be a part of 2020 Falcons training camp and beyond. Due to some clever restructuring of contracts and, yes, some subtractions from last year's roster and voila' … our team has retooled in some areas and excitement is again in the air for the coming season.
I wanted to share at a few things that I've notice in watching a some of these guys on tape.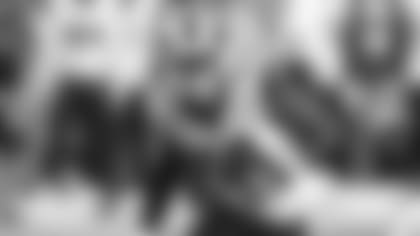 Dante Fowler
Let's start with Dante Fowler. Solid DE size at 6-foot-3, 265 pounds, excellent hands to play off blocks and manipulate pass rush moves. First of all, he's here to get pressure on the passer, I believe his ability to switch up his attack (multiple pass rush moves) will make that happen. Secondly, his size on the edge vs. the run will create a more spill effect meaning more runs will be widened and pushed toward the sideline. Strength of the Falcons defense is its' ability to run to the ball. This is an upgrade in both areas.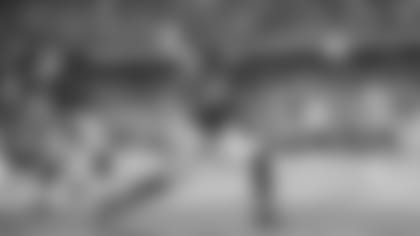 Hayden Hurst
Tight end Hayden Hurst was acquired in a trade with Baltimore. I believe this will be a seamless transition. He is a solid pass-catching TE with the ability get vertical as well as isolate to one side of the field. I realize his numbers (30 catches, 349 yards, two touchdowns) pale in comparison with Austin Hooper's (75 catches, 787 yards, six touchdowns) from a year ago, but when you see his tape from Baltimore and South Carolina, you see why he was a No. 1 pick in 2018. Plus, he's a better blocker in run game.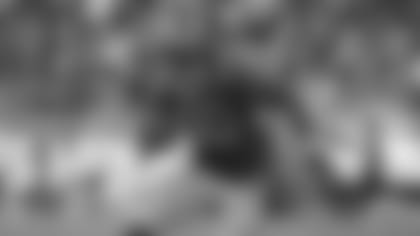 Todd Gurley
Todd Gurley is- 6-foot1, 224 pounds. We all know who he is but here are a few numbers that you my not know. He has 42 rushing touchdowns in the last three seasons compared to the 33 total rushing touchdowns for the Falcons team. This includes 12 rushing scores in 2019 in what has been considered a "down season" for him. He's an outstanding receiver as well. Where I think this could have its biggest impact is in the red zone. Gurley is a bigger back with an ability to run through arm tackles and get the ball in the end zone on the ground. This helps the team's efficiency in scoring touchdowns with a run presence down close. I know, we're all hearing about the knee. It's a concern no question, but I like the running backs around Gurley to help minimize the load. Brian Hill, Qadre Ollison and Ito Smith all have shown their talents. This will ultimately be an upgrade in my opinion.