In the weeks leading up to the Nov. 3 election, 10 students from Booker T. Washington High School in Atlanta will help out as poll workers at various voting locations in Fulton County. As part of the Atlanta Falcons' Rise Up and Vote initiative, the team sought to get those in the community involved in the election process.
Falcons players such as Steven Means, Alex Mack and Ricardo Allen spoke with members of the Booker T. Washington High School football team on a Zoom call earlier this year, sharing their experiences with social issues and their goal to better the community. This conversation inspired many members of the team and cheerleading squad to become active participants in this election process, although none are yet eligible to vote, themselves. This community involvement is important to each student who signed up, and something the Falcons are hoping to foster within the city of Atlanta and the historic Westside.
Here are the 10 students and their reasons for wanting to participate in this moment.
King Walker
During his discussion with the Falcons' players, King Walker got the opportunity to see the athletes as regular people who care about the issues that he cares about. He understands the type of change they are actively working to make happen, and Walker also believes that voting is one of the most important ways to create that change.
"You've got to use your voice, because that's the privilege of America. It was built on people using their voice to make a change, so voting is a very important thing that everybody should do."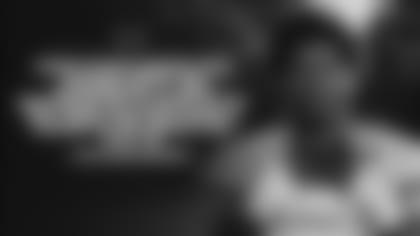 Isaiah Waller
Over the past months, Isaiah Waller has begun to have more conversations about social issues and a path forward with his friends and classmates. It's something he's often talked about with his family, and he got the opportunity to see people in higher positions outside of his direct community working to make a change. That inspired him to learn more about the voting process as a young man to begin to understand the work that needs to be done to have a say in his future.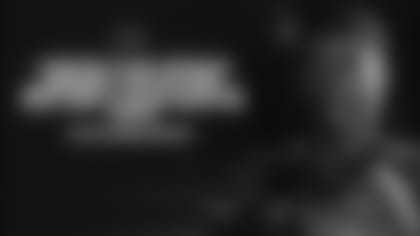 Mekhi Tchassama
One of the eye-opening experiences for Mekhi Tchassama during the Zoom call was the similar experiences he shares with some of the Falcons players. As a young black man, he said he felt that the problems he faced were limited to those around him in the inner city and that he didn't realize "big-name" NFL players dealt with some of those same problems. But Tchassama also feels there's an opportunity to change things, because of the way the United States of America was founded.
"I feel like in a country like the United States we should use that right [to vote], because most countries – or some countries – they have no choice in who's in charge or who runs their country. They gave us that opportunity, so I feel like even if you don't really know who to vote for you should still get out and voice your opinion. Because you can only complain if you've voted. You can't complain if you didn't vote."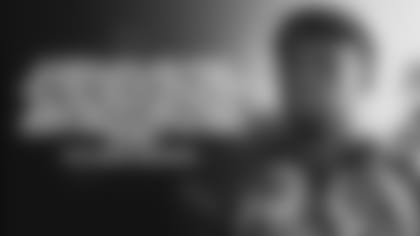 Jimtavious Scott
Electing leaders who will continue to fight for equal rights and combat voter suppression is something Jimtavious Scott takes seriously. When he comes of age to vote, he wants to make sure that his vote counts just as much as everybody else's, which is perhaps why he enjoyed learning about their views on voting and the politics of the country.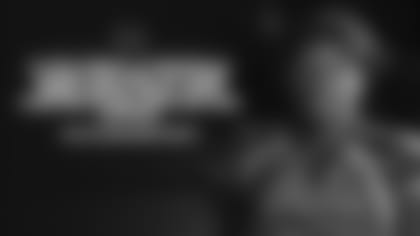 Robyn Redmond
One of the motivating factors for Cheerleader Robyn Redmond signing up was protecting the elderly members of the community who are often poll workers. Still in the midst of a pandemic, she believes younger people should be willing to take their place to prevent them from facing additional danger. She also had some extra motivation from a role model of hers, the late John Lewis.
"We watched a video for voter registration, and he had a few words before he died about how he wanted people to go out and vote. Especially the African American community."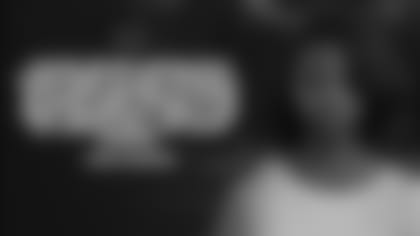 Caitlyn Hosey
Cheerleader Caitlyn Hosey is excited to experience what voting actually looks like, seeing who shows up, how the process works and understanding the larger conversation around voting. She understands the importance of voting in a democracy, and by choosing to help out in this election, she will get to witness it first hand.
Octavius Ford
Change doesn't occur by itself, and Octavius Ford understands that complacency can have a negative impact on a community. He believes that people not voting can lead to some of the societal issues he's witnessed. In opting to help as a poll worker, Ford is doing the work he wants to see from others. As a hard worker, himself, he knows that's what it's going to take to create change.
"Nowadays, we think that things are going to come easy, but we have to actually work for it. And keep working as hard as we're supposed to work to get the things we want. Things in life are not easy."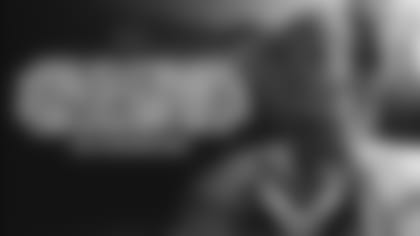 Montavious Ferguson
Some of the most serious problems that the Atlanta community has faced, Montavious Ferguson has dealt with on a personal level. In the past year, Ferguson says he's lost eight friends and has seen more issues crop up in recent years. He believes that change begins with those elected to serve the community, something he is eager to have a part in when he's able to vote. Until then, he's going to be out there working the polls.
"A couple of years ago we didn't have any of these problems. We didn't have to walk around with masks on and all of that. We didn't have all of this extra stuff. We need better politics and better people in office."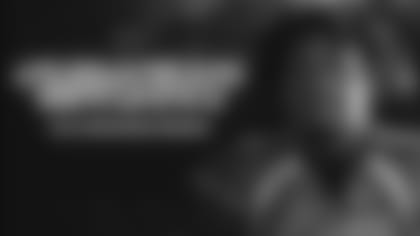 Christina Dunlap
Like several of her fellow classmates who have signed up to be a poll worker in these final weeks, Christina Dunlap has seen conversations about her community become more prevalent in school. As she and her friends get closer to voting age, they are seeking to become more informed and engaged. She will continue that process by getting a first-hand experience.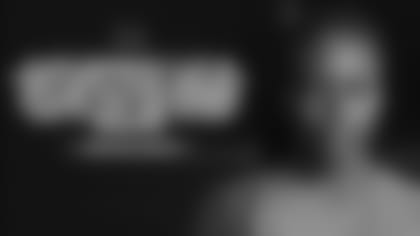 Sir Amos
As someone with NFL aspirations, Sir Amos was very excited to speak with some Falcons players. He didn't just continue to view them as professional athletes, however; he understood that they came from communities similar to his own. When he's facing problems and seeking to overcome them, both on and off the football field, he knows that it's possible. He knows that politics will continue to affect his life, just like it affects the lives of those he idolizes.
"If they can come from the same environment I came from and they are great, I can do the same thing. If they are going through the same problems I am going through, and they can persevere, then I can too."