Welcome to Straight from the 'Beek! The Falcons are getting ready to head north to take on the Philadelphia Eagles in the divisional round of the playoffs – and you've got lots of questions. So let's get right to them. Just remember, all opinions you see in this space are mine, unless otherwise noted.
What up Beek? Writing in again. I'm so stoked for this matchup versus the Eagles ... On to my question. What are the three keys to beating the Eagles?
Matt: Hey, Dylan. Good to hear from you again. Just three? OK, I'd say the three keys to beating the Eagles would be to 1) shut down their running back duo of LeGarrette Blount and Jay Ajayi, 2) pressure Nick Foles – make him very uncomfortable in the pocket and force him into making mistakes, and 3) execute and play mistake-free football – avoid mental mistakes, pre-snap penalties, etc. If the Falcons can do those three things, I like their chances.
---
James from Bristol, United Kingdom
Hey 'Beek, thanks for answering my question last week. I enjoyed your response! I think Matt Ryan will flourish playing in Philly as it's his home town. I know we generally struggle when we go there, but each game is different. Do you agree? Also, where did the nickname "Dirty Birds" come from? Being British, "dirty" sounds pretty derisory to me! Thanks for everything you do!
Matt: Hey, James. I totally agree with you regarding previous games, especially one that took place more than a year ago – they have absolutely no bearing on Saturday's game in Philadelphia. The players, coaches and circumstances are all different this time around. And regarding your questions about the origin of the "Dirty Bird" nickname, it all started during the 1998 season with running back Jamal Anderson's end zone celebrations, which he called the "Dirty Bird." Atlanta had a phenomenal year, going 14-2 and making a run to the Super Bowl. And as you can imagine, Anderson's dance became quite popular with teammates and fans alike. If you search for it on YouTube, you can find a number of different videos from that year.
---
Hey Matt, have a combination comment and question. Just seen a new tag line from the Falcons: "We don't feel the pain they attach to us anymore ... we inflict it". That was just spot on in my humble opinion! Did you have any input into that one, if not, whoever did deserves a ton of credit for channeling the way real Falcons fans feel this year!
Matt: Hey, Gary. You're referring to the latest #InBrotherhood video released yesterday – and, I agree, it's spot on. Our entire digital team deserves credit for that whole production. Great stuff. I work with some talented folks. In case some of you missed it somehow, here it is:
---
Shivam from McDonough, GA
Hello Beek! I always love reading your columns. I've noticed that many fans are not as excited about this year's playoffs as opposed to last year's playoffs. I for one think that the Falcons have a very good chance of making it back to the big game. Do you think there is a different mindset this year compared to last year for the players, coaches, and fans?
Matt: Not excited?!? That's crazy talk, Shivam! I was not around these parts for last year's playoff run because I was still working with CBS Sports, but I'd say fans – and the readers who submit questions here – are pretty stoked, as they should be. I totally get it, too, if a lot of fans have a different mindset, too, going into this postseason vs. last year. That's only natural. As far as the Falcons' chances go, look, it's a game by game thing. The only thing that matters right now and all of this week is beating the Philadelphia Eagles. That's it. I really don't want to talk about the Saints or Vikings because that's not the team standing in Atlanta's way right now. And none of that talk will matter if they don't beat the Eagles. If you have any Philadelphia Cream Cheese in your refrigerator right now, go throw it out. It's all about beating Philadelphia – and finishing. That's the mindset. And that's the mindset Falcons fans should have, too.
---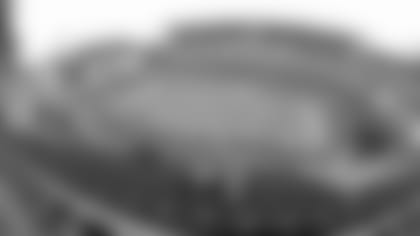 William from Charleston, SC
Hello, Beek. What are the NFL's rules on away game travel? When will they leave and will they walk through at Lincoln Financial Field or something somewhere else? Really impressed with our physical and (especially) mental toughness. Rise Up!
Matt: Hey, William. Team travel varies from game to game, depending on the length of trip and location. If it's a West Coast game, like last week, the team will try to get out there a day early to adjust to the time zone change, for instance. The Falcons will be heading to Philadelphia on Friday and play on Saturday.
---
Justin from Adelaide, Australia
Hi Beek, big Falcons fan here from Down Under and I love getting an insight into the team from reading your column every week. I am so impressed with this team's resilience and ability to shut the rest of the world out who have doubted them all season. As my understanding of American football is limited, I am trying to understand the differences in offenses and defenses when they get into their 2-minute drills. It seems to me that the Falcons defense plays a lot softer coverage in these situations to stop the big plays, but it feels like we give up a lot of underneath throws and end up letting teams get into field goal range, or even worse. My question is what your thoughts are on why we have struggled so much in these situations this year?
Matt: Hey, Justin. I'm glad you're enjoying Straight from the 'Beek – and thanks for writing in. If you could give me a more specific situation or game, it would probably help in breaking this one down for you. Let's get two things out of the way here. First, don't believe everything you read (especially on message boards, if you read them) – the Falcons do not always play soft coverage in the final two minutes of games. Second, this year's team is not the same as last year's team. The personnel, coaches, teams, schedules, situations – everything is different. OK, sometimes when a team is leading and time is winding down, they'll try to use certain things in their favor to help close out a win – without surrendering a game-winning or game-tying score. A lot comes into play here, too. How much time is left in the game? How many timeouts does the opposing offense have? How many times can they stop the clock, if at all? Do they need a touchdown or to just get into field goal range? What kind of personnel is on the field? Those are all important factors. The defense will often try to keep the offensive players in front of them, allowing short runs or pass completions – and keep them in bounds as well. (If defenses allow receivers to get behind them for huge gains or a score, the first thing fans will scream is, "How do you let that guy get behind you like that?!?") This will eat up game clock, which is the objective (along with keeping the offense out of the end zone or from getting into scoring range). Obviously, incompletions, sacks and short gains are preferable here, but isn't always the case. And keep this in mind: teams playing from behind are going to take more risks, throw more deep balls, and maybe hope for some pass interference calls, too. Sometimes it pays off. Hope that makes sense.