For Falcons receiver and return specialist Andre Roberts, the NFL's Salute to Service – a military appreciation campaign that honors veteran and active-duty service men and women and their families – really hits home.
That's because Roberts grew up in the military – and it's had a profound effect on his life.
"People who serve in the military sacrifice everything," said Roberts, 29, who's in his eighth NFL season and first with the Falcons.
"What most people don't realize is that their families are definitely in the military, too. It's not just that one guy (who's serving). It's their wives, their children back home who make that sacrifice, too."
And Roberts knows what he's talking about because he grew up in one of those military households. Not just one of his parents served in the U.S. Army.
"My father finished as a command sergeant major and my mother as first sergeant," Roberts said.
Roberts and his older brother did move around some as kids – he was born in Alaska, lived in Texas for four years, spent a year in the Virgin Islands before settling in South Carolina – but it didn't seem to bother him. If anything, he says those experiences helped him adjust to new environments and change more easily.
Although Roberts' father served in Desert Storm, he says he was too young to remember or be really affected by it. And when both of his parents had to deploy to South Korea for a year, he and his younger brother lived with his grandparents in the Virgin Islands.
"No, I never saw it as different," Roberts said. "You know, for our household it was normal. Obviously moving around our parents moved with us, except for that one time when they were in Korea, but we were old enough to understand what they were going through – we were very understanding."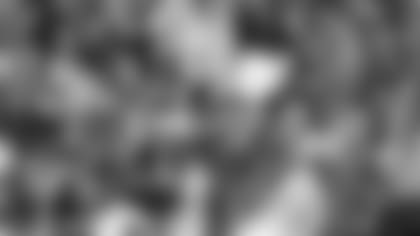 While he knew that he didn't want to serve in the military like his parents, those experiences have rubbed off on him. He's been a leader from an early age on – he was the team captain on his football team at Spring Valley High School in Columbia, S.C. – and he eventually chose to play football at The Citadel, one of six senior military colleges in the U.S., despite being recruited by a number of FCS and smaller FBS schools.
"My head coach in high school – Jimmy Noonan – went to The Citadel and he kind of got it in my head," Roberts said. "I didn't think it was going to be that hard, coming from a strict household to a military school, but it was a little bit tougher than I thought it was going to be."
Roberts, who eventually graduated with a degree in accounting, starred at The Citadel. He holds a number of school records, including most passes caught in a game (14), season (95) and career (285). He also has the most receiving yards in a season (1,334) and career (3,743) and touchdown catches in a season (14) and career (37). The two-time All-American was eventually drafted by the Arizona Cardinals in the third round of the 2010 NFL Draft.
Roberts said he's drawn upon his past experiences growing up with parents in the military to help adjust with so much moving around. If there's one constant in the NFL, it's change. And being able to adapt has helped Roberts.
"I think the biggest thing that's helped me with being a pro is moving around, the changing environments," Robert said. "When I was young we moved around, and I love to travel now too. Being able to adjust to new environments and leaving what's in the past in the past and keep moving because things do change all the time in life and, for me, they've changed more often than some players – and some players go to more teams than me. But I think that's definitely helped me."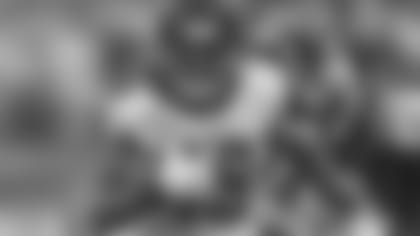 Roberts' experiences, as well as the maturity and leadership he brings to the Falcons, has caught the attention of head coach Dan Quinn, too.
"Behind the scenes he is one that's become a big mentor for some young players who are figuring it out and can look to him for some example," Quinn said. "For instance, if (special teams coach) Keith Armstrong is giving a coaching point in the special teams meeting with 40 other guys, afterwards (Roberts) may find that player in the locker room – and say this is what we're doing here. Often times, he'll grab an individual player or two, watch a specific clip together.
"We're encouraged about where we're heading as a return game," Quinn said. "I have been impressed by the behind the scenes – he's a quiet guy, very thoughtful, but behind the scenes is where he does a lot of his leading."
As a returner for the Falcons this season, Roberts is averaging 19.9 yards per kickoff return (17 for 339) and has a long of 61 yards. On punt returns, he's averaging 8.0 yards per return (12 for 96) with a long of 27.
Roberts said the Salute to Service week is an important campaign for the league, but he says it shouldn't stop there.
"Being supportive of the military is always important, no matter if it's in the month of November, no matter if it's a day – like Veterans Day," Robert said. "I think all the leagues can do more because everybody knows they are the real heroes."
Salute to Service week is presented by Zaxby's.