When you walk on Martin Luther King Jr. Drive, you'll pass prominent locations like Mercedes-Benz Stadium, Busy Bees, and West Hunter Street Baptist Church. For years, an Atlanta native could also walk into another distinguished place on the corner of M.L.K Jr. Drive and James P. Brawley Drive. University Barber Shop and Sweetroots Hair Bar are centerpieces for the Atlanta University Center (AUC).
From the inside-out, these shops embody and represent the AUC and Atlanta. On the side of the building, well-known Atlanta artist Fabian "Occasional Superstar" Williams partnered with the Atlanta Falcons and Truist to create a mural to celebrate the AUC for 404 Day.
The mural is a core piece that displays every aspect of the HBCUs. He depicted a Spelmanite proudly wearing her school colors, the Morehouse Man in his marching band gear, and a Clark Atlanta University student smiling with joy. The most important part of his mural is his inclusion of the whole AUC. He rightfully illustrated Morris Brown College and Morehouse School of Medicine students in his artistic work.
His main focus of the painting was to show black students that they are empowered.
"Love yourself," Williams said. "Carry yourself like Kings and Queens y'all are. I'm trying to paint what I see them as."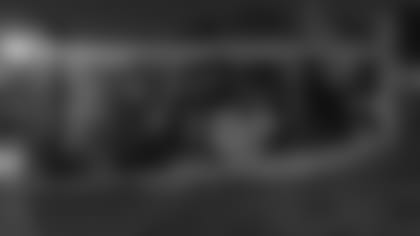 The AUC is a consortium made up by Morehouse College, Spelman College, Clark Atlanta University, Morris Brown College, and Morehouse School of Medicine. Since 1929, the AUC has been a pivotal, historical, and cultural location in metro Atlanta.
Among all the HBCUs, numerous students have blossomed to become leaders in the world. Dr. King is the most acclaimed alumni in the AUC, but people like James Weldon Johnson, Alice Walker, Senator Raphael Warnock, and many more have contributed to the city and world. The culture of HBCUs is uplifting one another, and Atlanta fits right into that culture.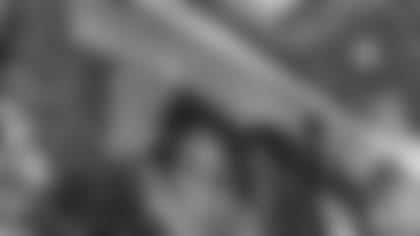 Inside of University Barber Shop is a great example of elevating others. When first walking in the shop, customers see a Morehouse and Atlanta Falcons' banner side-by-side in the upper left corner. On the wall to the right, there are pictures of Former President Barack Obama with an honorary degree from Morehouse, Morris Brown's baseball team in black and white, and Deion Sanders lined up in coverage in his all-red Falcons jersey.
Falcon items are, in fact, all around the shop for a good reason. La'Teef Sanyika Majaliwa, a barber at University Barber Shop, explains how important Atlanta's football team is to the city.
"I witness everything he's [Arthur Blank] done to support, not only the community members but the local businesses," he said. "He has definitely done what he said he was going to do when he started to build Mercedes Benz Stadium."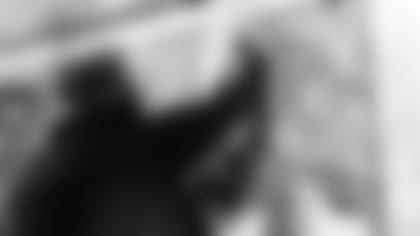 The Falcons' influence expands across the community with youth football camps, voting initiatives, social injustice initiatives, and more.
The work that is done by the team makes people around the city like Kaye Harris, a Chicago-native and barber at the shop, proud to go to work every day. She likes what the city is evolving into during her 11 years here.
"I think they put so much back into the community that it allows us to take advantage of it now," Harris said.
Mercedes Benz Stadium may be the best example of Mr. Blank's teams' influence. Although it is the home of the Falcons and Atlanta United, it represents more to the city.
In this pandemic, the stadium has provided jobs to locals for events and games. In addition, the stadium is now a COVID-19 vaccine shot site to help fight the virus.
Along with debuting the mural, for 404 Day, the Falcons and Truist partnered with Sweetroots Hair Bar and University Barber Shop to provide complimentary hair appointments for current students of the AUC.
404 Day is a day to praise the work Atlanta's community has done. There are so many parts to build the city up for a better future that there must be a celebration. From the AUC to local businesses to the Falcons, all will continue to thrive and progress in their city.
"Thank you for letting me be myself [Atlanta]," Williams said as his final words in the interview.