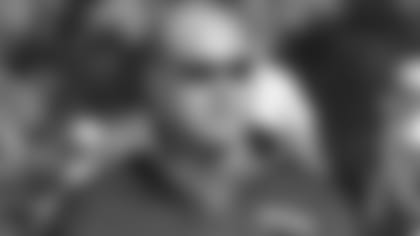 The 11th winner of the 2016 season is Troy Hoff of Eastside High School.
Entering his second season as head coach after serving the previous six as assistant head coach to Rick Hurst, Hoff has led Eastside to a 14-5-1 record and the No. 2 seed out of Region 4 heading into the Class AAAA state playoffs Friday night. Hurst, the current head coach at Pepperrell, praised Hoff.
"He is a tireless worker with an excellent football mind, said Hurst, now the head coach at Pepperell. "His communication skills with players and other staff members is why I personally hand-picked him for our administration to take over after I left."
Hoff himself has learned a lot from Hurst. 
"He didn't hide anything from me,'' he said. "There are a lot of responsibilities and things he put on me that definitely helped me when it was my time to slide into that chair." 
"It's definitely a great honor, not only for myself but it's a reflection of our program," explained Hoff on winning Coach of the Week. "I have a tremendous coaching staff we got great kids and great administrative support."
Hoff's staff and administration have helped push the Eastside Eagles into becoming an integral part in the fabric of Covington.
"I think it's important that we give them opportunities to show them how fortunate they are," said Hoff about his players giving back to the community in different ways such as mentoring elementary school students, working at a food pantry and also helping with a foster children toy drive. "It's also very cool for them to see the support they get when they take part in those events."