FLOWERY BRANCH, Ga. – When the Falcons' offensive line coaches took the field for practice on Friday, little did they know what their players had in store for them.
Every player came out wearing a temporary tattoo with mentions of their coaches Chris Morgan, Kyle Flood and Justin Outten's names and even pictures of their faces.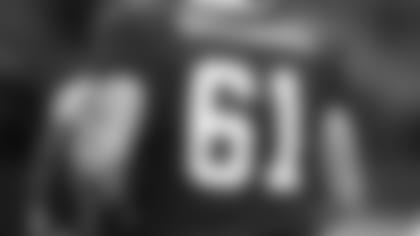 Why might you ask? Well, it's simple. This group just likes to have fun with each other.
But they also know when it's time to go to work. A balance that only certain groups can handle, that's what makes the Falcons' offensive line unique.
According to Morgan who's been Atlanta's offensive line coach for the past three seasons, this might be the closest his unit has ever been.
"[They are] extremely close knit," Morgan said. "They have a chance to be maybe be the tightest I've ever been around. That's what our goal is."
Andy Levitre, a 10-year veteran, knows how long and tiresome training camp days can be. So he wanted to think of a way to "brighten things up and make people laugh."
When Matt Ryan walked into the locker room and saw tackle Daniel Brunskill sitting at his locker, he noticed a new tattoo on his forearm … which he didn't think necessarily looked all that good.
Then Matt Schaub explained what the group was doing, and Ryan was relieved.
"Thank god I just saw Brunskill and I didn't have the heart to tell him he had an awful tattoo," Ryan jokingly said after practice on Friday.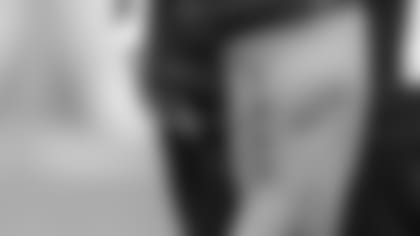 Levitre said he orchestrated the whole thing this spring.
"I think we all have a similar sense of humor," Levitre said of his idea behind creating the tattoos. "We all have a good time together. We know when it's time to have fun and when it's time to go to work. It's a fun group to be around."
Levitre echoed Morgan's comments about how close the unit is. And both Morgan and Levitre have been around the game long enough to know how that can help translate on the field.
"I've been a part of some close offensive line groups in my career and as far as I'm concerned those have always been the best groups I've been around," Levitre said. "This one is probably the best I've been around. I'm excited to watch us grow."