It was a sleepy Saturday morning in Flowery Branch – not too hot or humid, overcast and breezy – but the vibe on the practice fields changed in a hurry with one play from one of the team's newest additions.
A.J. Terrell, the No. 16 overall pick in last April's draft, went up and picked off a Matt Ryan pass intended for receiver Calvin Ridley along the right sideline. Terrell made a nice read, high-pointed the ball and then fell to the ground as he secured the ball in front of Ridley.
When he jumped back up, the rookie from Clemson flexed a bit as teammates Ricardo Allen, Damontae Kazee and others swarmed around him to celebrate the turnover. It was certainly a welcome sight for a defensive unit that ranked 19th in the league after forcing just 20 turnovers combined in 2019.
The addition of Terrell addresses one of the Falcons' biggest needs. Atlanta ranked No. 22 against the pass giving up 244.9 passing yards per game last season. The first team All-ACC selection has a knack for making plays – and he showed that on Saturday.
Not a bad way to kick off the 2020 AT&T Atlanta Falcons Training Camp. Here some other observations from practice.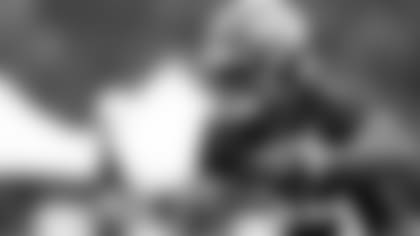 Don't blink
Yes, Todd Gurley looked good running, cutting and catching the ball. But I'll tell you what, no Falcons running back can change direction quite like third-year back Ito Smith. If you blink at the wrong moment you can lose sight of Smith in a hurry.
Smith played in only seven games last season, rushing for 107 yards on 22 carries. He also made 11 catches for 87 yards before heading to injured reserve. He's fun to watch, has exceptional change-of-direction speed and if he can stay healthy in 2020, it'll make this offense that much more dynamic.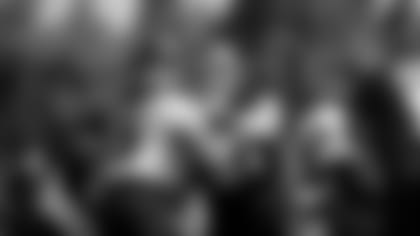 Give me some Henny
I caught my first glimpse of third-round pick Matt Hennessy in action and the rookie out of Temple was playing left guard primarily, not center. I would not be surprised to see the 6-foot-4, 307-pounder rotate at both positions and eventually make a push for a starting job at left guard.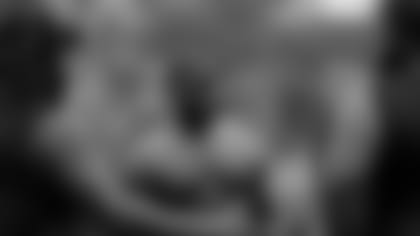 Speaking of left guard
Matt Gono, a former Division III player who the Falcons have been developing over the last few seasons at both tackle and guard, was taking snaps at left guard. James Carpenter, who started 11 games for the Falcons in 2019, was also getting reps at left guard.
The 6-foot-4, 305-pound Gono attended tiny Wesley College of the Atlantic East Conference. The Falcons think highly of him and like his potential. Stay tuned.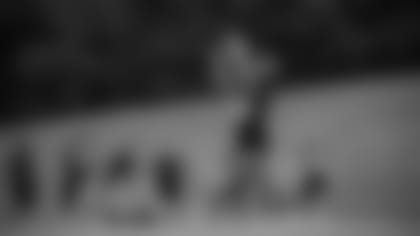 More bits from practice
Edge rusher Dante Fowler spent some time working on his reads, drop-backs and pass coverage.
Juwan Green, a receiver out of Albany, made a tough catch in traffic and it would've resulted in a nice gain.
Chris Rowland may be short (he's listed as 5-foot-8, 170 pounds), but he's got a compact frame and you can see the quickness.
Third-year cornerback Isaiah Oliver made a nice break-up, which the Falcons definitely want to see more of from the ex-Colorado standout.
Rookie cornerback AJ Terrell made his presence known on Saturday. Take a look at the best images from Day 10 of AT&T Atlanta Falcons Training Camp.