The Atlanta Falcons organization is building a multimillion-dollar digital production facility located in the footprint of the Falcons training facility in Flowery Branch. As part of Ticketmaster's multi-year partnership extension with AMB Sports and Entertainment (AMBSE), Ticketmaster will hold the naming rights for this new state-of-the-art facility, bringing together two innovative brands focused on digital and fan experience excellence. The new 9,500 square foot facility is slated to open November 2022.
As demand for digital content continues to increase year over year, this new facility is a strategic investment that now positions the organization for all current needs as well as future growth in content development and delivery. Fans can expect to see more real-time analysis of breaking news, in-depth analysis during key moments such as the NFL Draft, expert review of player transactions, exclusive content with Falcons personalities, in-depth player features and more.
"The Falcons strive to be leaders in the industry in social and digital engagement while bringing compelling and impactful content to our fans and value to our corporate partners," says Brett Jewkes, executive vice president and chief brand and communications officer, AMBSE. "As sports consumption continues to evolve, the demand for captivating content continues to increase and in order to capitalize on fan thirst for Falcons content, it was imperative that we create the infrastructure for our digital teams to deliver on that demand."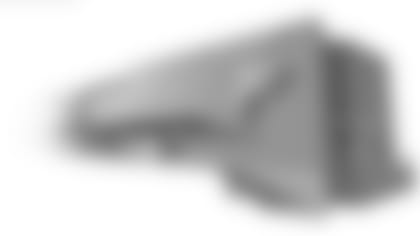 The Falcons will be one of the first NFL franchises to have a naming rights partner for the new digital production facility prior to construction completion. Ticketmaster, an established, innovative brand is devoted to leveraging technology to evolve the fan experience, a shared value with AMBSE, as well as wanting to be closer to game-day, this new facility will allow the Falcons to bring all facets of the game to the fans at a high level.
"Ticketmaster was an obvious choice to be our partner in the new digital facility," says Tim Zulawski, chief revenue officer, AMBSE. "There is no off season in the sports and entertainment business. Falcons fans and partners are engaged with the team year-round, and this facility will now allow the Falcons to feed that desire of both audiences."
The new facility will include multiple studio spaces, individual control rooms, a podcast studio, edit bays, audio booth, an interview room, and workstations. The main studio space will be a versatile space that will allow for traditional television studio analysis by Falcons insiders, cinematic storytelling for longer form digital features, touchscreens for game analysis, multiple broadcast cameras, flexibility for sit-down anchor interviews or a couch-setting for conversational interviews. The podcast studio will have space for multi-camera productions where podcasts and other productions in the studio spaces can happen simultaneously without interruption. A second studio space will be used for photo sessions and additional video needs.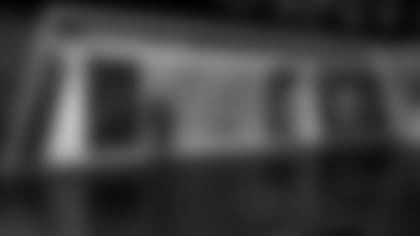 "Whether we are pioneering new product to improve ticketing, or supporting our partners in reaching fans in new, innovative ways delivering timely information and relevant content, we continually seek to evolve the overall fan experience," said Clay Luter, Ticketmaster Executive Vice President and Co-Head of Sports. "AMB Sports and Entertainment are relentless innovators. They consistently raise the bar by staying attuned to the wants and needs of fans. Ticketmaster Studios is yet another example of AMBSE meeting fan needs, creating rich content to enhance the gameday experience." 2022 Season Tickets Now Available!
Our Longest & Most Flexible Ticket Payments
Instant Member Benefit Access
Best Available Seat Locations