The Atlanta Falcons will serve as the home team in an October game at Tottenham Hotspur Stadium in London, as part of this season's NFL's International Series.
The exact date of the game, as well as the Falcons' non-divisional opponent, will be announced when the NFL releases its 2021 schedule in May. Final scheduling of the game is subject to the status of the COVID virus, travel restrictions and game-attendance allowances.
Home opponents on the Falcons' 2021 schedule include NFC South rivals Carolina Panthers, New Orleans Saints and Tampa Bay Buccaneers, as well as the Detroit Lions, New England Patriots, New York Jets, Philadelphia Eagles and the Washington Football Team.   
The NFL earlier this week approved a 17-game regular season, with all NFC teams receiving a ninth regular-season road game this season. As a result of the decision, and the announcement of the London game, the Falcons are slated to play two preseason games and seven regular-season home games at Mercedes-Benz Stadium in 2021.
With the announcement and nine home games in 2021, Atlanta Falcons season ticket members will be issued a credit for the lost home game once the opponent for the London game and the 2021 NFL schedule are announced.  
Details surrounding access for season ticket members at the London game are still being finalized with more information sent to members in the coming months. 
The October trip will mark Atlanta's second trip to London after facing Detroit in 2014.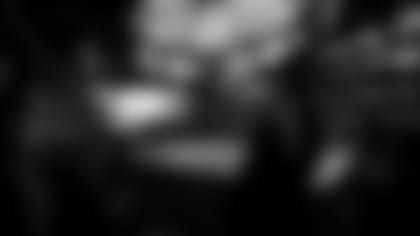 2021 Atlanta Falcons Tickets
Click below to learn more about 2021 Season Tickets and find your seat today!