Editor's note: Archer's Take is a weekly series in which Falcons analyst Dave Archer provides insight and analysis of each week of the Atlanta Falcons
Devonta Freeman will play a major role in Falcons' offensive success
With Tevin Coleman no longer in the mix, it's not the Coleman and the Devonta Freeman duo anymore. So now Devonta becomes a more clear-cut No. 1 option and needs to be on the field as much as possible. It automatically puts a smile on your face to see Freeman back in the mix. He puts money on the board, but injuries halted Freeman these last couple seasons. On the first day of camp, Freeman reminded fans of his ability to make people miss in the phone booth, the little jitter-steps he has and his overall quickness. He's done a lot to get his core and groin stronger as well over the offseason. You can see that he will be a problem in the run game. When he gets in space and has a single defender come down on him, that is when he is a different back than what everybody else has in the league. He also has great route running capabilities on pass plays. If Freeman catches the ball in space, now all of sudden you have homerun threat and that burst on the seam.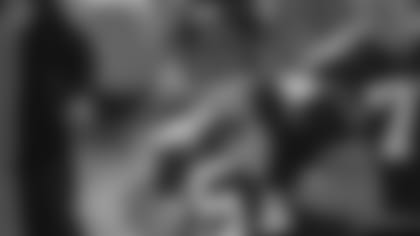 The revamped offensive line should lead to a more efficient run game
The offensive line is the most tight-knit group on any team, so it's up to this unit to become very cohesive. The team has 2 new veteran guards, a rookie guard, a rookie tackle. Wes Schweitzer can play more center and some players are becoming versatile in different positions. Many think that James Carpenter will come in and make an immediate impact. This is a new lease on life for the former first round pick, as he is expected to come in and start at the left guard spot. Lindstrom is also expected to step up big as well. He is a legitimate polished kid, coming out of college and played a ton of football at the collegiate level. Those are two key guys on the offensive line, who jump off the board. There is also a position battle between Kaleb McGary and Sambrailo.
How does McGary slide in to the tackle spot or does Ty Sambrailo hold him off? McGary is a mauler, who can come off the ball. Many fans believe McGary would remind you of Tyson Clabo. Clabo was a guy who worked himself into this giant left tackle, who could come off the ball in the run game. He was big enough and had long enough arms, which McGary has to eat up that space on the right side of the pass protection. Sambrailo is a little more polished, he's played in this league, he's had some struggles. He's learned through trial and error, but he paid dividends to the Falcons at the end of the year, when there were struggles at left tackle position. He stepped in and gained a tremendous amount of confidence. Confidence and know-how is where Sambrailo is right now. McGary looks solid for the first day of training camp. He has great footwork to be such a gigantic player and can move quickly for his big size.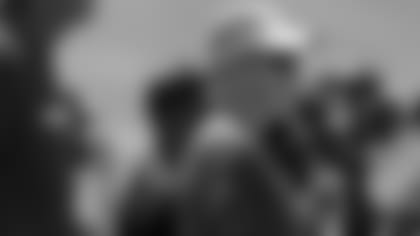 Look for Dirk Koetter to leverage Freeman's cutback ability
We've been a perimeter run team primarily in recent seasons, but it is up to Dirk Koetter to transform this offense to become a power running team. In the past, being a stretch running team meant running in between the tackles and the perimeter, which always has been important in the offense. With the revamp in the offensive line and Freeman returning, inside zone will be a definite play call for Koetter. Freeman is one of the best cutback runners in the league, but poor blocking was one of the downfalls to running game success last season. Overall, it's up to the frontline to come off the ball, in order to have a successful top tier rushing offense again.
Also, Dirk had tremendous success with Matt running no-huddle offense operations last year, regardless of what the personnel was. He can go no-huddle and put Ryan in charge, and they'd have a package of plays they can get to and they would march down the field, dictating their own pace. There was a degree of comfort between Ryan and Dirk on doing a no-huddle offense.  This year, Koetter will be able to polish the run game, get back to being one those top-5 teams rushing the football with Freeman and being able to control the speed of the game, regardless of who we have on the field.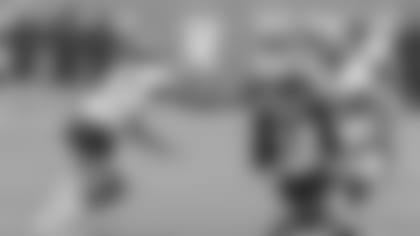 Depth and experience two key aspects for Falcons' defense
With the return of Neal and Ricardo Allen, the secondary has more depth and more experience. Grady Jarrett making the return and signing a huge contract, solidifies his spot for the interior. The versatility of these players will allow Dan Quinn to shuffle pieces and give him more flexibility in calling the defense. The addition of Adrian Clayborn coming back, as the veteran will also be huge for the defense. Primarily, it is up to the defensive line and what they do to become an elite defense overall. It's up to players like Takk McKinley and Vic Beasley to be able to take it to the next level to make this a legitimate, 'get after you' defense.
The Falcons may benefit from the depth that developed due to injuries in 2018. Additionally, Foye Oluokun and Damontae Kazee are two players that come to mind, who stepped up last season and played huge on defense. So, the depth on defense is better already. Kazee worked as hard as anybody did this offseason. He is coming off an unbelievable season. Number one thing Dan Quinn wants to do on defense is take the ball away, more turnovers. Kazee is a turnover-machine, Keanu Neal in his career has been a turnover-machine as well. Neal led the league in forced fumbles during his second year in the league. You obviously want those guys on the field.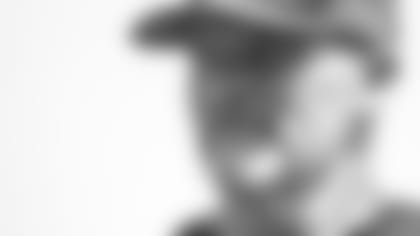 Dan Quinn preaches passion, versatility and situational awareness
Dan Quinn has always been known around the league for his passion for the game. Defensive players should always mirror their coordinator's passion. Deion Jones, Damontae Kazee, Keanu Neal and Ricardo Allen are all guys who mirror Quinn's passion for the game. Then there is the versatility to cross train players to play multiple positions. Kazee playing various positions between corner, nickel and safety. Foye Oluokun is a player who can work as an inside linebacker and be able to step out and play outside linebacker, when needed. Beasley's ability to rush the quarterback and drop off as well is a huge aspect for the defense. Quinn likes to put players in uncomfortable situations during practice as a learning experience. Quinn does a good job of putting players in different situations, so they also can take advantage of the opportunity in games.
That was even one of the highlights from the first practice. We saw a third string receiver in a two-minute drill who understood the situation after catching a slant and dropping to the ground so Matt could spike the ball to stop the running clock. It meant a lot to the coaching staff because the message is getting across that, no matter when you get on the field, you have to be locked in and focused on the goals the team is trying to accomplish as a unit.