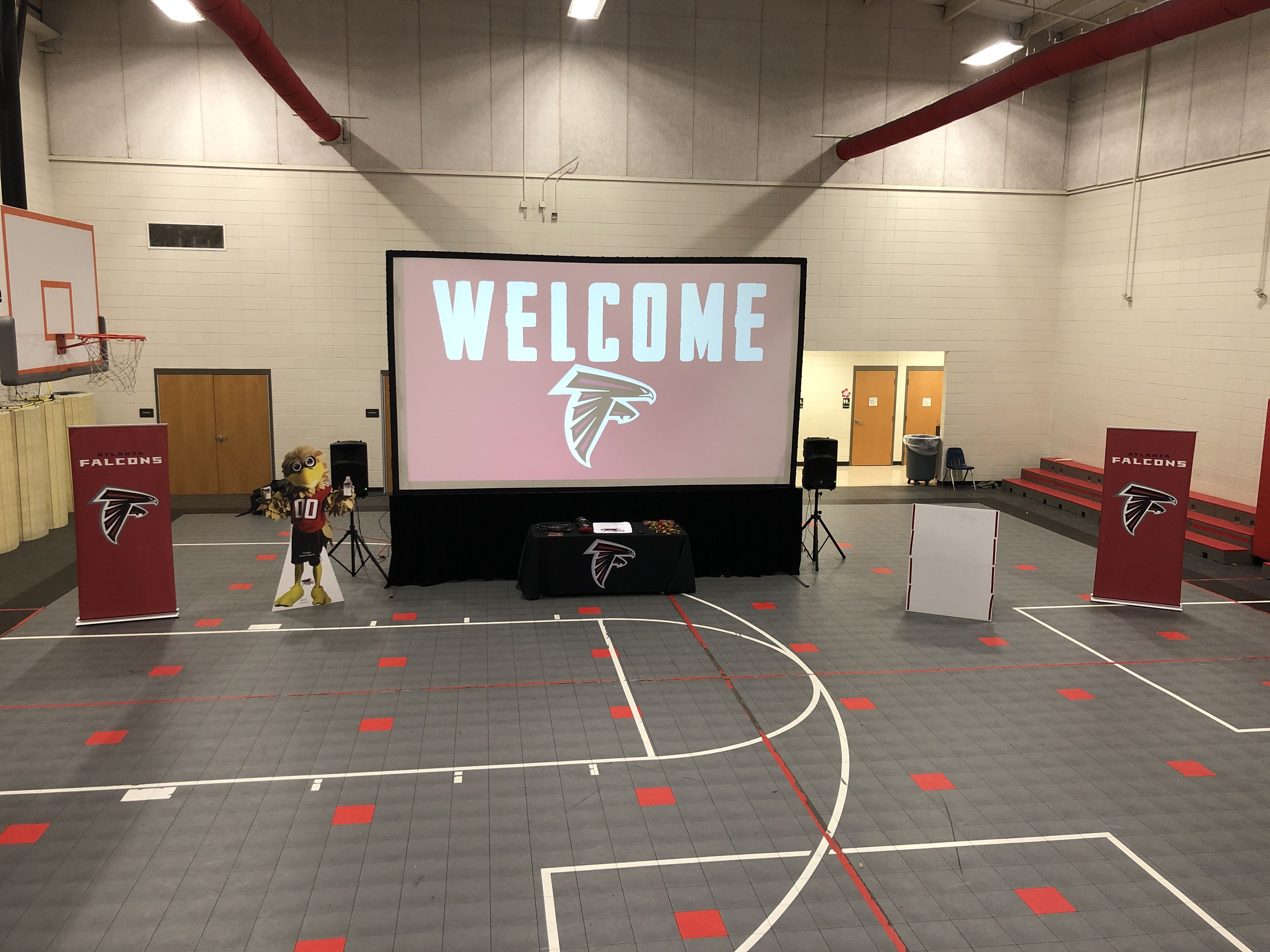 Freddie Falcon's School Show Programs
Freddie Falcon offers a wide variety of school show programs! Each school show lasts approximately 35-45 minutes and has the flexibility to be catered toward school specific messaging or activities based on grade or academic levels. All school shows are supported by both audio and video elements, in addition to Freddie Falcon and his emcee. During each program, students will have an opportunity to win Atlanta Falcons and Freddie Falcon items!
Availability throughout the year for Freddie Falcon's school show programs are limited, schools are encouraged to book in advance.
Freddie Falcon's School Show Programs
Bring Freddie Falcons to your school and be ready to Rise Up!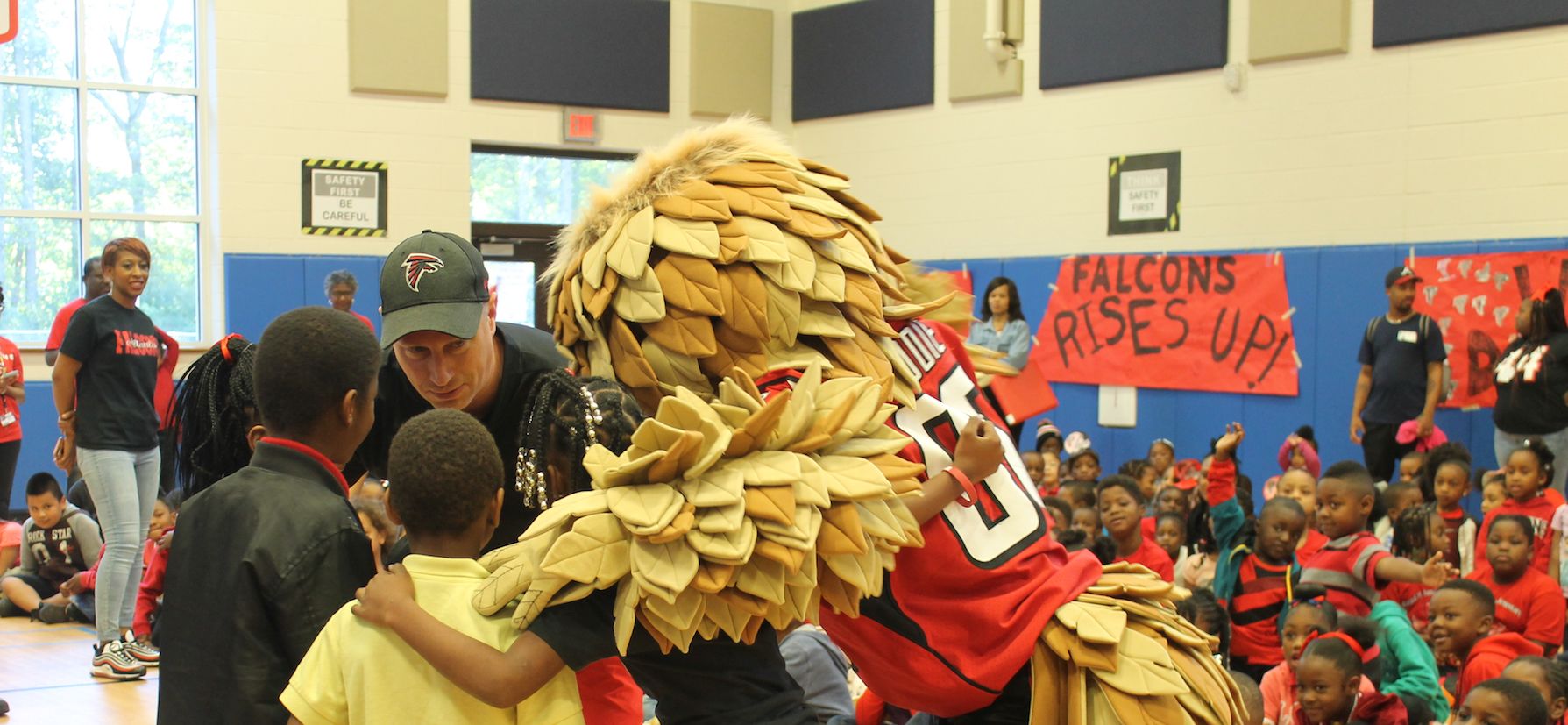 S.A.C.K. Your Test
In preparation for the state of Georgia's annual standardized tests, Freddie Falcon offers this high energy program designed to educate students on how to prepare for test day. Through a variety of high energy and interactive activities and comedic skits Freddie will teach students how to S.A.C.K their upcoming tests!
Sleep | Arrive early, excited and ready | Check your answers | Keep your cool
S.A.C.K. Your Test
Freddie Falcon's School Show Programs