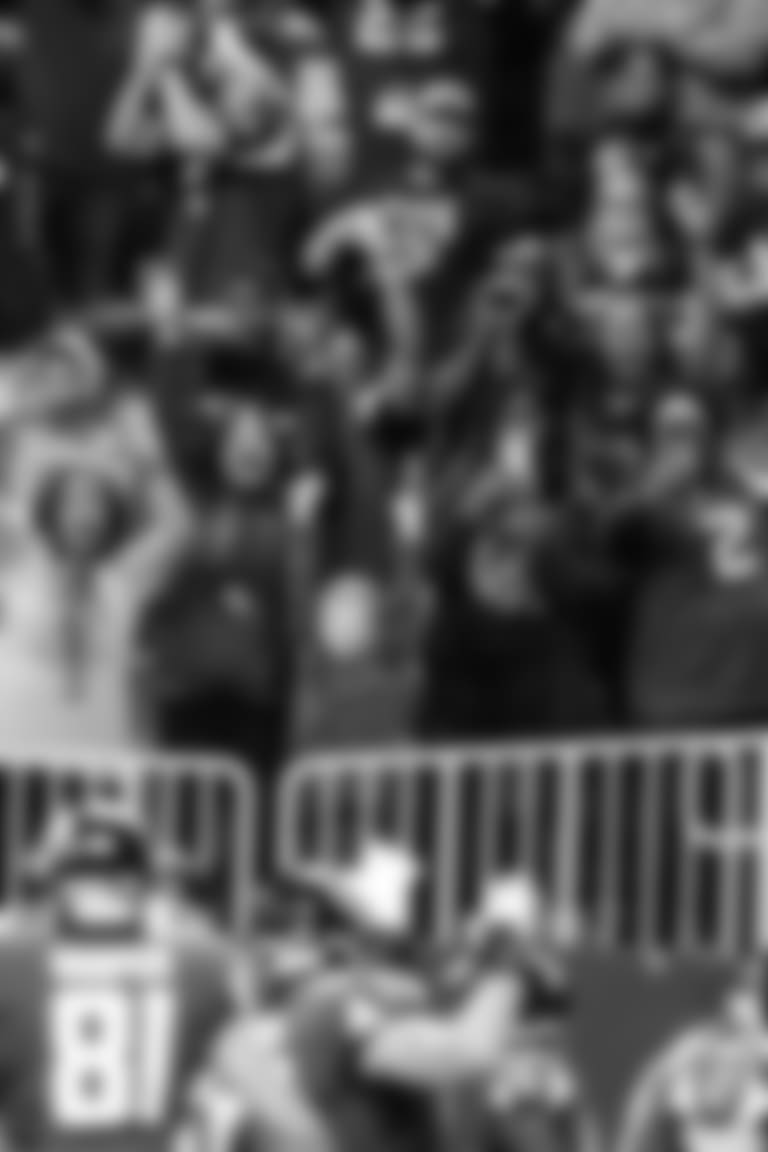 Your 2019 PSL Journey
We value and appreciate your loyalty, passion and dedication to The Brotherhood. You are a part of something special and we want your voice to be heard. We promise to continue to listen and innovate to add value to your PSL Owner experience. We look forward to making more memories through new events and benefits in 2019. Together We Rise!
Season Ticket Member Emails
One of the main ways we communicate information to our PSL Owners is through email. To ensure you are receiving our communication, please add the below email addressses to your approved senders list to prevent them from going to spam.
Please Note: Work firewalls sometimes prevent emails from coming through.
Season Ticket Member Help Desk
Your service team is here to assist you when you need it. If you have questions regarding your account, follow the steps below:
1. Check our FAQ Page. Many of your questions can be answered quickly here.
2. Call or email your Service Representative.
3. Email fans@falcons.nfl.com.
4. Call our general service line at 470 - 341 - 4500.
Thank you for your continued support as an Atlanta Falcons Season Ticket Member at Mercedes-Benz Stadium! Rise Up!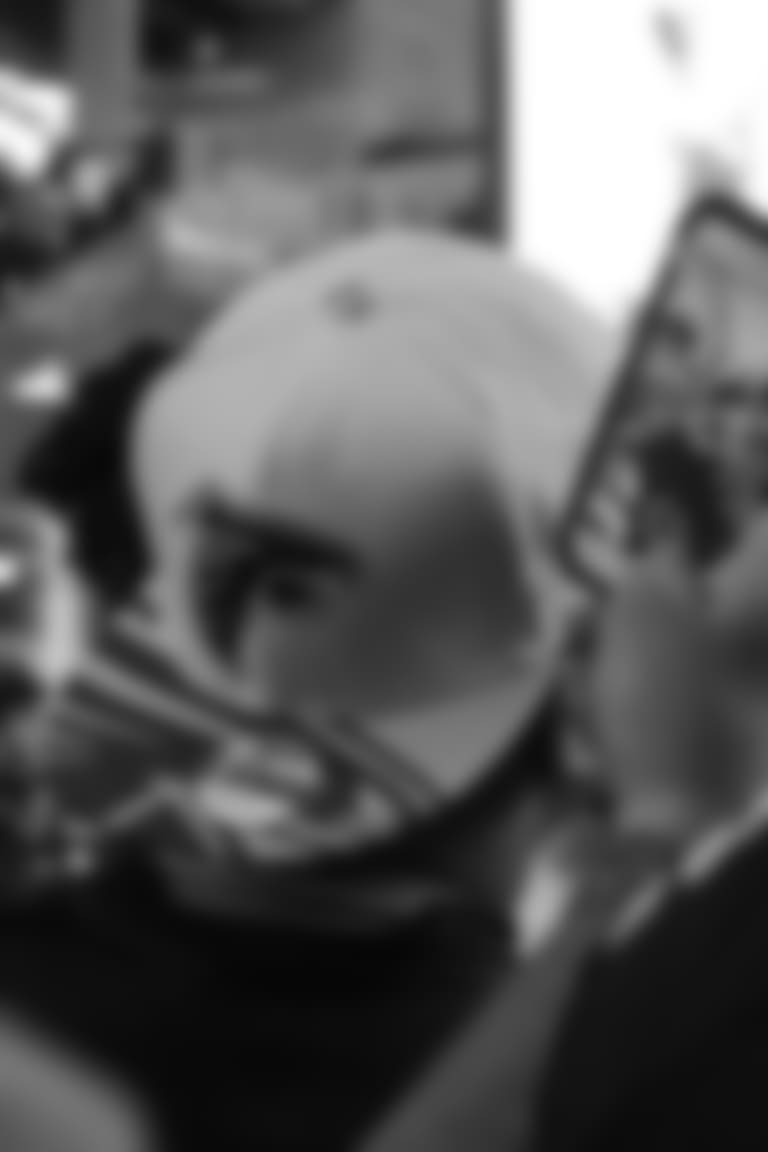 Atlanta Falcons Mobile App
Stay connected to the Atlanta Falcons year-round and enhance your game day experience!
New 2018 Benefits
EXCLUSIVE EVENTS FOR PSL OWNERS
We are planning more exclusive events around the NFL Draft, Training Camp, away games and more! Please complete our member survey to help us plan more of what you value most.
ACCESS TO THE BIGGEST EVENTS
You've already received access to: CFA Peach Bowl, Celebration Bowl, Taylor Swift, Ed Sheeran, Atlanta United, Monster Jam and Supercross. Be on the lookout for more exclusive announcements coming soon!
ACCESS TO THE BENEFITS YOU KNOW AND LOVE
You will continue to receive access to key benefits: savings on Merchandise and Tours, Discounts At NFLShop.com, Access to NFL Redzone on Mobile, NFL GamePass, And Playoff Priority.
SAVINGS ON PLAYOFF TICKETS
With the new auto-enrollment plan, all season ticket members will receive an additional discount on their playoff tickets if we were to host a Wild-Card Playoff game.
AUTO-ENROLLMENT AND SEASON TICKET PAYMENT
We want to save you the trouble of having to remember details for future payments. Starting in 2018 all accounts will be automatically be charged for regular season and any home playoff games, including season ticket renewals and playoffs for 2019 and all subsequent seasons. Note, playoff games will only be charged on a pay as we play basis. We will process payments using the same information provided for this year's season ticket payment. Notification of charges will be sent to you at least 30 days prior to a payment being processed. Feel free to notify us at any time to remove your account from the auto-enrollment plan.
Gameday Cards and Online Ticket Management
Members can expect to receive an
Atlanta Falcons Gameday Card(s) this season
. Gameday Cards are the paperless way to easily maintain and access your tickets. Gameday Cards will ultimately protect members from ticket fraud, lost/stolen tickets, and provide easier acces to Mercedes-Benz Stadium on gameday.
Members can manage their season tickets online by logging in here or by downloading the Atlanta Falcons Mobile App.
Learn how to:
EMAIL your gameday tickets to another Falcons fan
SELL your gameday tickets via the NFL Ticket Exchange
Use your Mobile Phone for ENTRY into Mercedes-Benz Stadium on gameday
Use your Mobile Phone to SELL your gameday tickets
View our tips and tutorials here.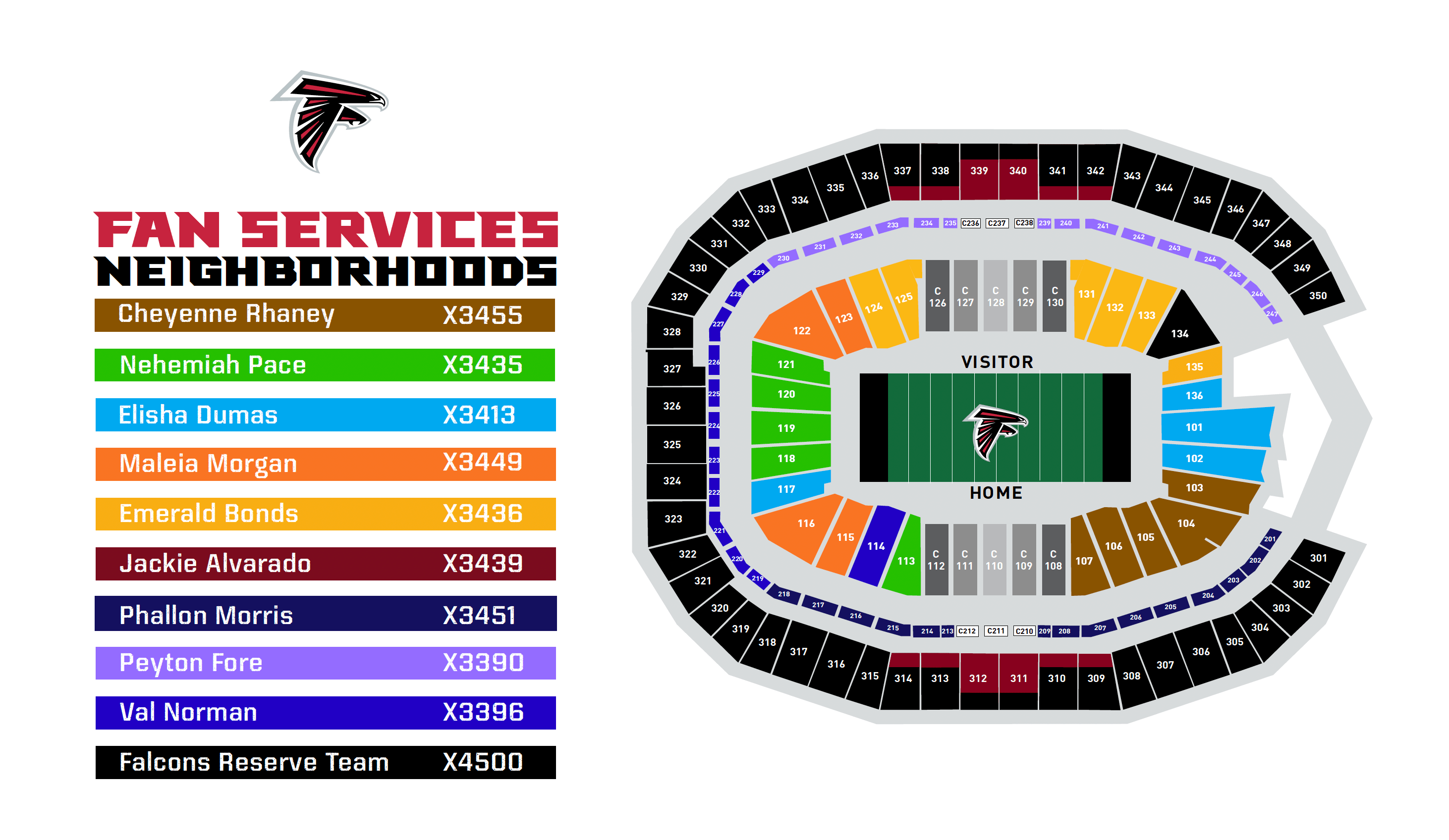 Find Your Service Representative Based on Section Above!