P&G Lead With Love | Atlanta Falcons – atlantafalcons.com

The Atlanta Falcons have partnered with Procter & Gamble to celebrate the incredible event day staff at Mercedes-Benz Stadium. Five event day staff members have been peer and leader-recognized for their dedication and hard work, leading with love in all they do to create the best fan experiences in the NFL. Each of these honorees received a Falcons gift bag with team merchandise with a $200 Publix Gift Card, courtesy of P&G. Lean more of how each of them Lead with Love below.
Deborah Gunter – Housekeeping
Without a doubt, Ms. Deborah is the example of Leading with Love. She has a smile that lights A room and a kind word for anyone she encounters. She is genuine and embodies each of Our core values, in season and out of season. Her uncanny ability to connect with people Is unparalleled in the department.
She not only cares and loves on people directly, but she is concerned with things that can affect them; Things like a "beeping" AED machine, a burnt-out lightbulb or leaky faucet. Birthdays and special days do not escape Ms. Deborah either. She takes mental notes and brightens people's days. You know when Ms. Deborah is not here. We hear it when Ms. Deborah is not here. She is a pretty amazing human!! No one more deserving of Leading with Love!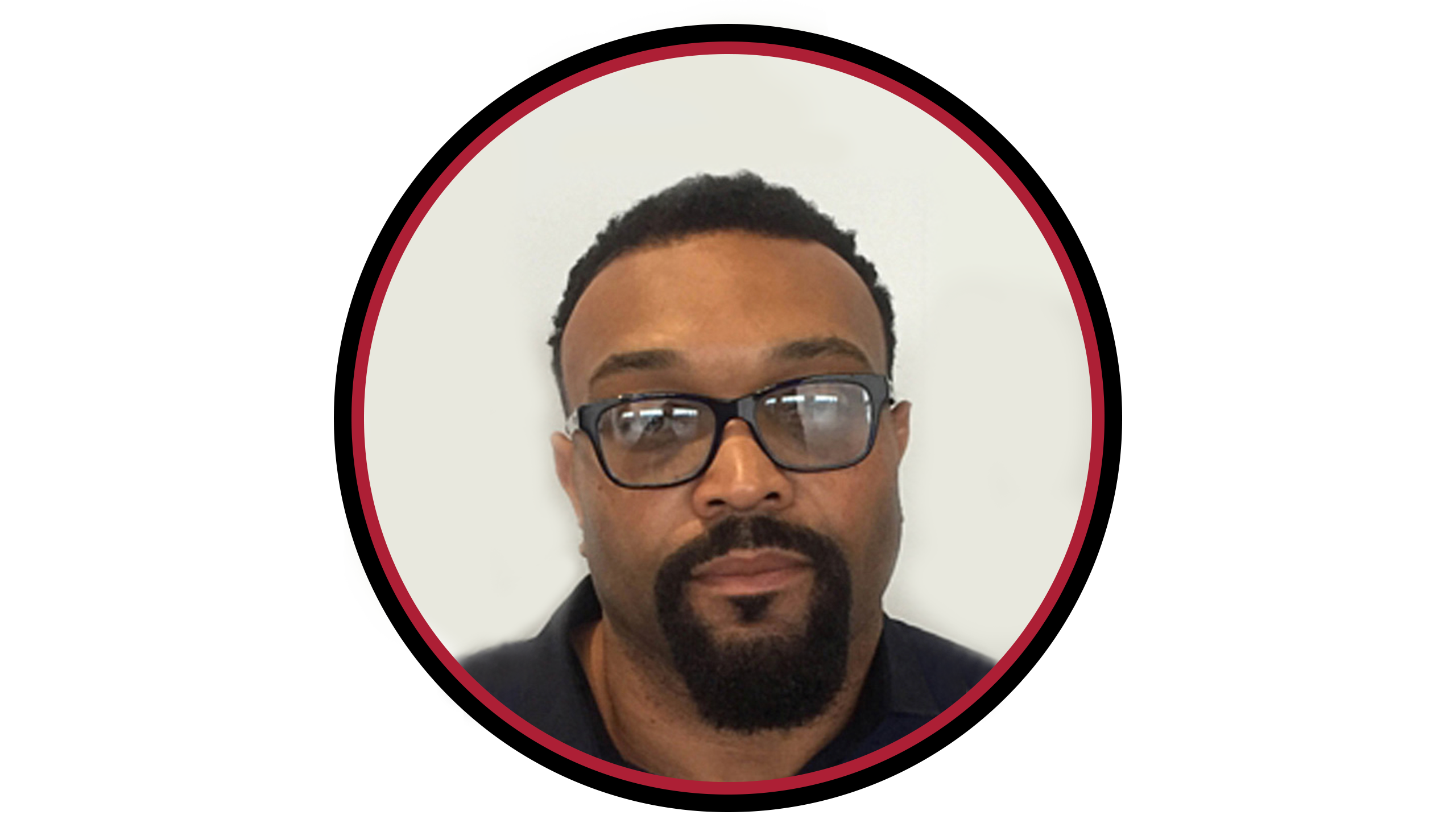 Andrew Green – S.A.F.E.
It is with great pride I would like to recommend SAFE Supervisor, Mr. Andrew Green to be considered to receive the Lead with Love commendation. Andrew is a consistent and reliable face as the leader at Gate 4. This is a very difficult gate assignment in that it is often the entry for dignitaries, top school officials, soccer supporters and more. Guests coming from the South side of our stadium hit gate 4 first and the Gate 4 staff is often inundated with questions from the moment of arrival at the gate. I have witnessed many times guests clamoring for attention to interrupt Andrew's required briefings and trainings with staff. He consistently stops and addresses the guest in polite, caring, empathic manner that immediately sets the guest frustrations at ease.
His speech, his tone, his body language, all signal to the guest and his staff that he is there to help them and he lives it. Although he is a large, imposing figure, his demeanor is never threatening because of his soft and caring approach to our guests and his staff. I have witnessed him coach and mentor young, challenging young male and female staff in a manner that shows he genuinely cares for them. And it works. He is firm but fair and treats even the angriest guest or most disengaged staff member with an approach of love, respect and dignity.
His caring nature is shown by the consistent and overwhelming desire that many staff members request to work with him. Andrew builds relationships with the Law Enforcement partners at his gate and his character, loyalty and work ethic creates a bond and trust with those assigned officers that is unmatched at any other location. Many have tried and encouraged him to join their department. I wish we had 500 more Andrew's to go around and share the genuine desire to love and help others the way he does every time I see him.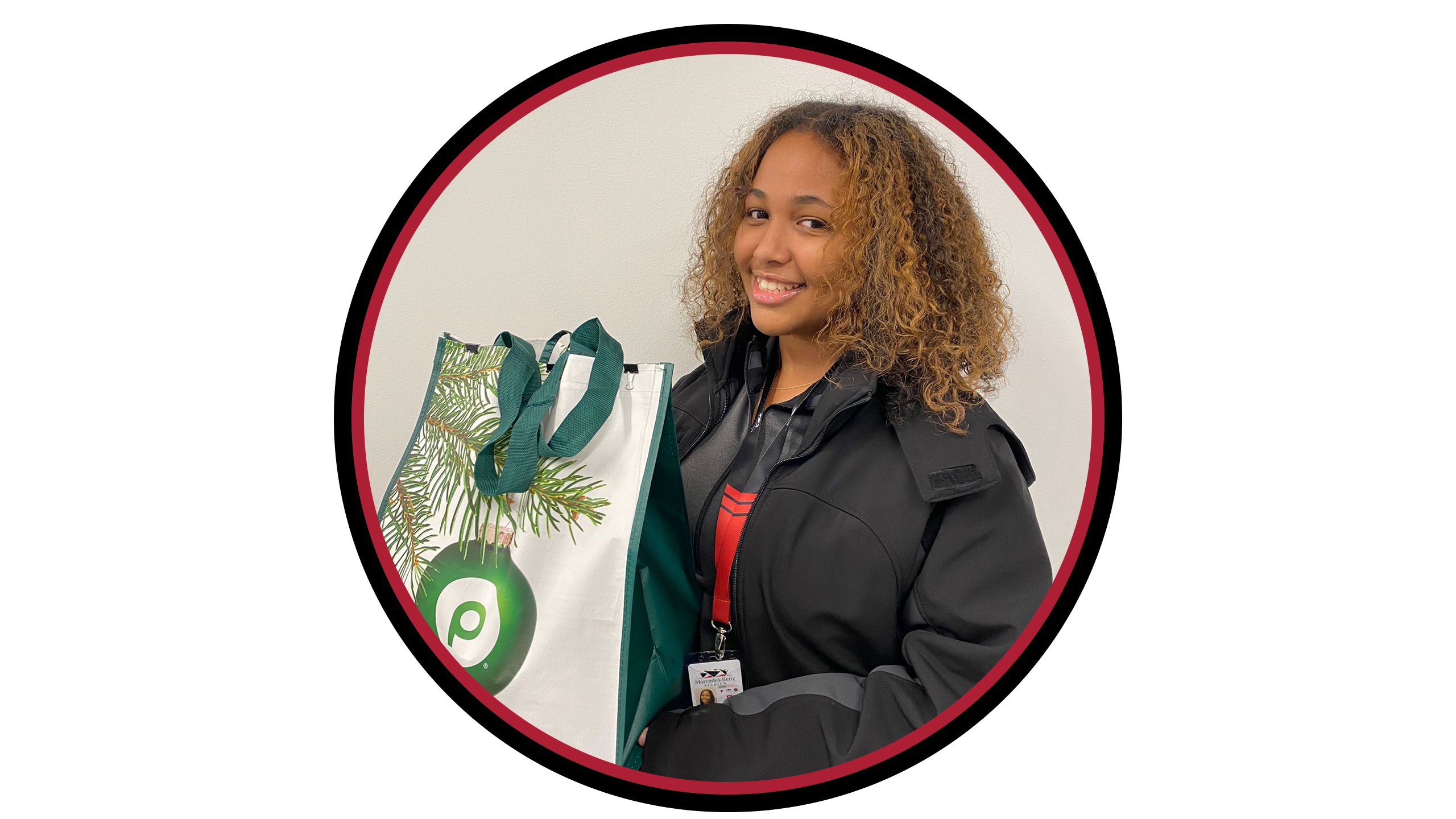 Soleil Thompson – Guest Service
We would like to select Westside Ambassador, Soleil Thompson as the Guest Service Lead with Love nominee.
Soleil is a Georgia native and a senior and Frederick Douglas High School in Atlanta. Soleil shows love in her community and during her shifts while working at Mercedes-Benz Stadium. Soleil has a loving disposition and shows leadership even when not asked. It's the little things that would go unnoticed in most scenarios. When her coworkers are deployed to unfamiliar areas of the stadium, Soleil volunteers to take them to the appropriate huddle. She is customer focused and quick to offer assistance. Wherever she works, she gets accolades for her work performance. Soleil even checks on others when they are not feeling well. She's the one that will offer an encouraging word when needed. It's all the little things she does that makes a huge difference!
Outside of work, Soleil is involved in sports and several clubs and organizations including, DECA (Distributive Education Clubs of America), FBLA (Future Business Leaders of America), a member of the French National Society, communications officer for her Student Government Association and Senior Officer for her high school class. Soleil plans to attend college in the fall at the University of South Carolina and want to become a sports analytics for the NBA. Soleil kindness, love and dedication will always shine and she will have great success in her future.
David Burk – Parking
It is with great excitement that I would like to recommend David Burke, one of our parking team members, for the lead with love award. Not only does David show up for work early each shift with a smile, but, he is always looking for more ways to help out our team. David is a vital member of our parking team and works five days a week managing our lots and assisting staff members.
Not only does David work through the week, but he works most, if not all, of our major events. David is an absolute pleasure to work with and to know; he is a true example of lead with love.
Ivy Adkins – Ticketing
It is my pleasure to nominate Ivy Adkins from our ticket resolution team because she Leads with Love each and every event day thru her amazing interaction as a valuable member of our ticket resolution team. Each event, regardless of weather or holiday schedule Ivy can be counted on to be present and ready to help our fans that are in need of assistance. Ivy is often found at one of our primary entry gates performing measures of greatness as she engages each and every fan with a warm and inviting smile. Often the fans she helps are in a stage of stress concerning their mobile tickets and not aware how they can access their ticket account.
Ivy is amazing at defusing these hectic situations and putting the fan at ease with an eager display of confidence and sharing that she is their lifeline and will take care of them. Ivy is always welcoming to the fellow security staff that works at her gate, ensuring them of her support whenever they encounter a fan in need of assistance. Ivy is friendly, kind and always concerned for her teammates and their wellbeing.
Though Ivy began working with us during the pandemic she guides and mentors new staff as if she has been with us since we opened, and her friendly nature is always present at the end of our workday when she makes sure her teammates have a friend to walk with on the way to the train. She begins our event days with gratitude and ends our events days with acts of kindness and in between she Leads us with Love.