Rich McKay was practically born into football. His father, John McKay, became the head coach at the University of Southern California when he was just a one-year-old. Now 62, Rich McKay has become an iconic figure in the NFL, currently serving as chairman on the NFL's Competition Committee in his 30th season and 18th as Falcons President & CEO.
Rich McKay's office at team headquarters in Flowery Branch is filled with Falcons helmets, old and new, family portraits — the usual stuff. But the largest accessory is an almost five-foot-wide painting of the front page of the Tuscaloosa News from Sept. 13, 1970. The portrait features Alabama head coach Bear Bryant with his arm draped around John McKay after USC beat Alabama 42-21 in their opening game of the season.
USC was the first fully integrated team to play in Alabama. The following season Alabama brought on John Mitchell, their first Black scholarship player in program history. The painting is a daily reminder for Rich McKay of what his father stood for and an inspiration for him to live the same way.
"USC kicked their ass!" Rich McKay said with a laugh as he looked at the enormous portrait in his office.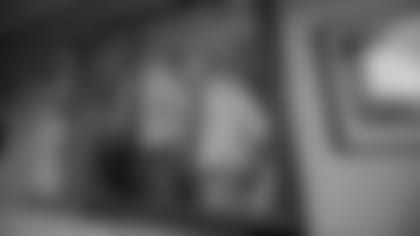 After an offseason where the Falcons hired a new head coach and general manager, traded Julio Jones, and made the highest draft selection since Matt Ryan in 2008, Rich McKay is eager for the Falcons to return to the top of the league. McKay sat down with Kris Rhim on Aug. 24 to talk about the state of the Falcons, the new taunting rules, his future with the organization, and more.
The team made many changes this offseason, from coaches to players. What was the offseason experience like for you?
Rich McKay: It was a challenge because we had to get through the hiring process. When you finish the hiring process and get a new GM and a new coach, you've got a lot of turnover. There are a lot of people you know that move on and go to other opportunities. I think what's good about it is to see a change in direction, a change of philosophy, a change of approach in many areas, and it gives you hope because I've seen it be successful before. We have every indication from Terry [Fontenot] and Arthur [Smith] that they will put us in a position to get the franchise back to where it belongs.
There's no reason that we're not an elite franchise. We live in Atlanta, Georgia, you know! It's a great place for players and coaches to live, and they want to live here. We have incredible facilities and an incredible stadium. We have an owner that will literally spend whatever is necessary, so we want to be and should be an elite franchise. We had ourselves on the way to being there and then kind of post-Super Bowl — even though the year after the Super Bowl we had a pretty good year — we lost our way a little bit, and we need to get back there.
When you say lost your way, what do you mean?
Well, the next year, I thought, was an incredibly good year. We had a good chance to win our playoff game in Philly, and we probably should have won that game. From that point, we just haven't played as well. We weren't as good on defense. We just were not on the competitive level that an Arthur Blank football team should be.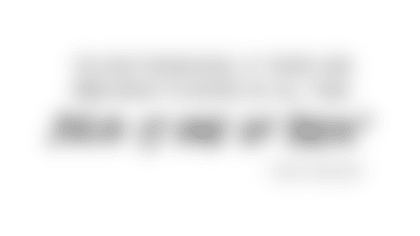 How hard was it for you to move Julio Jones?
Anytime you have a player that's contributed as much as Julio has to the franchise, on and off the field from the public looking outside and from the players looking inside — it's hard because he's a very impactful player. In our franchise, if there are ten great players of all time, Julio is one of them. So you know when that happens, it's difficult. I've been around it long enough. I have been through players before that have moved on, and you can't do anything other than quickly turn the page and move on. That doesn't mean you're not going to honor that player when the time is right, but you need to move on. You need to get moving because you know you're going to play a season, and your objective is to win.
What does success look like for the Falcons this year?
I think I learned a long time ago that when you start saying, 'We have to win 12 games. We have to win 10 games. We have to have a winning season. We have to get to the playoffs.' It's not the right way to look at it. There are so many variables that come into play that you can't control; you just need to control the one you can, which is getting yourself prepared to play the first game. So to me, I'm just all about the process of getting ready for the season. Let's do what we're supposed to do in the NFL, which is to get better as the year progresses and be a relevant team by the end of the season.
The Falcons have a mix of young players and older ones with big contracts. How different do you think this team will look in five years?
It's a good question, Kris, but remember, every team in football looks very different in five years. I think teams have long-term visions and plans. But I also understand that a lot of that change happens based on how you play, how many games you win, who gets hurt, who absolutely surprises you in the way they play because it always happens.
What went into the selection of Kyle Pitts this year?
I think Terry [Fontenot] and Arthur [Smith] did exhaustive work on the entire draft process and did it the old-fashioned way, literally just going player by player and getting the board set. There was clearly one player rated the highest when we got to pick number four — it really wasn't close. Sometimes you talk yourself out of it. I've done it, and usually, when I did it, I regretted it. It's better just to take the highest-rated player on the board.
So you've been on the NFL Competition Committee longer than I've been alive.
So a lot longer than I've been alive!
[McKay laughs, sips coffee]
As chairman, you led the charge on the NFL's highly criticized new taunting rule and have fans calling the NFL the No Fun League again, right?
Yes. Yes. And happy to talk about that. First of all, this point of emphasis has nothing to do with the No Fun League. Where people can ding us on the No Fun League is the celebration rules. Taunting is a different thing. Taunting is trying to entice that other player into some type of activity that is not allowed in football. So this year, the first issue brought to us by the NFLPA was that there was too much player-on-player taunting activity, and there was too much in your face. No. 2, we meet with the NCAA every year, and the college coaches in the meeting say, 'Hey, when are you guys going to knock down the taunting?'
The NCAA does not like our celebration rule and the fact that we've basically allowed people to celebrate in any way, shape, or form they want. They've come to accept it, and they're kind of okay with it. They're not okay with the taunting side of it, which is the face-to-face player trying to entice another into doing something because they see what happens. Three plays later, when nobody's looking, there is something happening and leads to injuries. It leads to ill will and to other things later in the game that fans don't even see. That's all we're trying to target with this emphasis.
Have you seen some of the taunting penalties in the preseason?
I haven't seen any tape yet. Listen, this is brought to us by the players, the NCAA; it's been in our rules forever. This rule was unanimously supported by the Competition Committee and the NFLPA. I'm not really worried about this one. I've seen ones that are tougher and have bigger challenges. This one has been a part of our game for a long time.
You've been around the NFL forever. How long do you plan on sticking around?
A good long time. I love football. The game means something to me, and it means something to our family. It's kind of who we are, and I know the impact it has at all levels. So I think you know the fact that we can still wear colors on Sundays and compete against other teams is really cool. I enjoy it very much. I think that the business has changed a lot, and seeing the evolution of the business, I would like to keep going for a little while, that's for sure.
This interview was edited for length and clarity.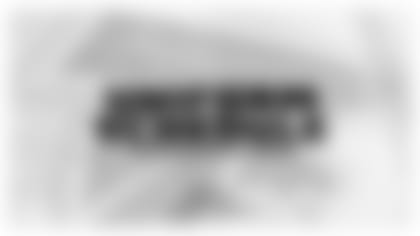 2021 Uniform Schedule
Click below to view the jerseys the Falcons will rep during each regular season game in 2021!