Here we are, Falcons and NFL fans alike. The 2019 NFL Draft is finally upon us; it's just hours away and you've got plenty of questions – mostly about who the Falcons will select with the 14th overall pick. And if not at 14, where then? Let's get to your questions. Just remember that all opinions here are mine unless otherwise noted.
Time for some rapid fire Q&A: I'll try to hit as many questions as I can this morning.
Daniel from Tucker, GA
Hey Beek, great first-round pick with your final mock draft! If only it would go down that way. I think with the new pieces on the O-line and a stud at right tackle we could be back to high-flying Falcons. With Coach Q taking over the defense, don't you think he's going to want the first-round pick on his side of the ball? I know the pick should be what gives us the best chance for wins, but you have to wonder.
Matt: Thanks. The mocks are always fun to do, but a lot of work, too. The Falcons will stay true to their draft board, especially at 14, Daniel. Depending on how things play out, it very well could be a player on the defensive side of the ball. There are so many different scenarios that could play in the 13 picks ahead of the Falcons – or if there's one where the Falcons trade up or down. Then all bets are off. That all said, the Falcons must address the offensive line (right tackle), defensive tackle, edge rusher and cornerback in this draft. I'm hoping they also pick up a running back, too.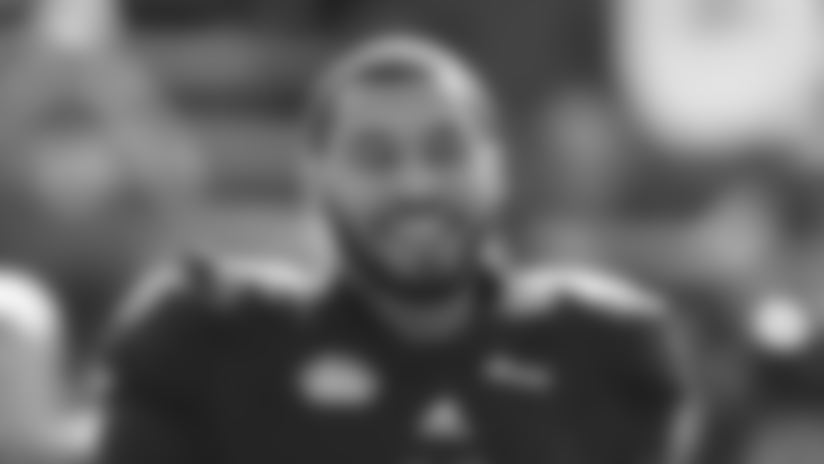 Carson from Dover, DE
Hey Beek, love your insight and responses to us fans questions. Any chances of us getting Greedy Williams, the CB from LSU, or Montez Sweat, the edge rusher from Mississippi State? I just see plenty of talent going into this year's draft and I hate for the Falcons to make a mediocre pick and miss out on big stars from really good college programs.
Matt: Thanks, Carson. I think those are two really good players – arguably two of the best at their respective positions, too. I'd love to see the Falcons pick Montez Sweat. He's a Georgia native and will be watching the draft from his home in Stone Mountain. In my very first mock draft (way back on Feb. 28), I had the Falcons picking Sweat. And here's what I wrote back then: After transferring to Mississippi State, Sweat posted double-digit sack totals the last two years (10.5 and 12). He's tall (6-foot-5), long, athletic, has a great get-off (explosive) and gets to the QB – all qualities Dan Quinn covets. Sweat is also from Georgia and attended the same high school as Bruce Irvin (Stephenson). I think Greedy Williams is very good, too, and the Falcons definitely need some cornerbacks – they're very thin. Williams is a playmaker and an excellent cover guy. I just think 14 might be too high for him. Stay tuned.
Eric from Gainesville, GA
Why would the Falcons trade up after winning three meaningless games to fall from draft position? O-LINE is the correct pick. Protecting Matt Ryan and the run game is first. Also, short-yardage in the red zone. Please don't let TD & DQ mess this up!
Matt: First of all, I have no input in their decision making. Let's be clear on that. But I get your point on one hand as far as trading up. The bottom line, though, is that coaches and players want to compete and give their all – they're professionals and they're never going to tank. Remember, guys are competing for jobs and nothing good comes from losing. Back to the draft … I do think the Falcons will address that offensive line, specifically right tackle. It's just a matter of when and where the best value is with every pick.
Alton from Shoreline, WA
Beek, my man!! I want to say thanks for the awesome column. I am always anxious to read. I'm a Georgia boy who moved West, you keep me up on my Dirty Birds. I feel like we have drafted really well in the Dan Quinn era. Do you get excited to see what those guys come up with? We can speculate needs all day, but it seems that they don't waste many picks. If I'm correct we have nine. Whoa nelly!! Thanks for everything, Beek!
Matt: You are quite welcome, sir! Thanks for reading. And you're correct about the number of picks at the moment. The Falcons have nine. Here they are: 
Round 1, No. 14 overall
Round 2, No. 45 overall
Round 3, No. 79 overall
Round 4, No. 117 overall
Round 4, No. 137 overall (compensatory)
Round 5, No. 152 overall
Round 5, No. 172 overall (compensatory)
Round 6, No. 186 overall
Round 7, No. 230 overall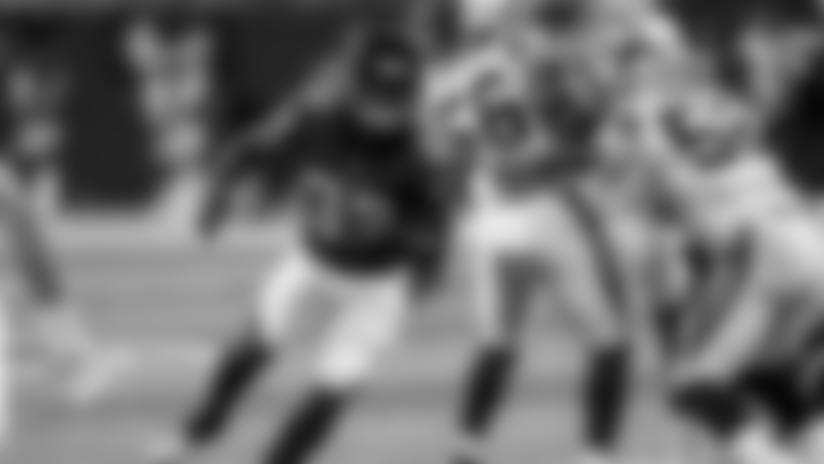 Johnnie from Fairburn, GA
Does the organization feel the need to draft a running back over 215 pounds for short-yardage downs??
Matt: I do think the Falcons will draft a running back at some point, Johnnie. And if they don't, count on them bringing in some as undrafted college free agents immediately following the draft. And, yes, I'm expecting there to be some bigger backs, if you will. I love Devonta Freeman and his running style. And I think Ito Smith was a pleasant surprise from last year's draft, too. But I'm all for having a big, bruising back who can move piles when needed, too. Hopefully the Falcons will add one (or two). And who knows, maybe Brian Hill will continue to grow and improve. A light turned on for him at the end of last season. Stay tuned.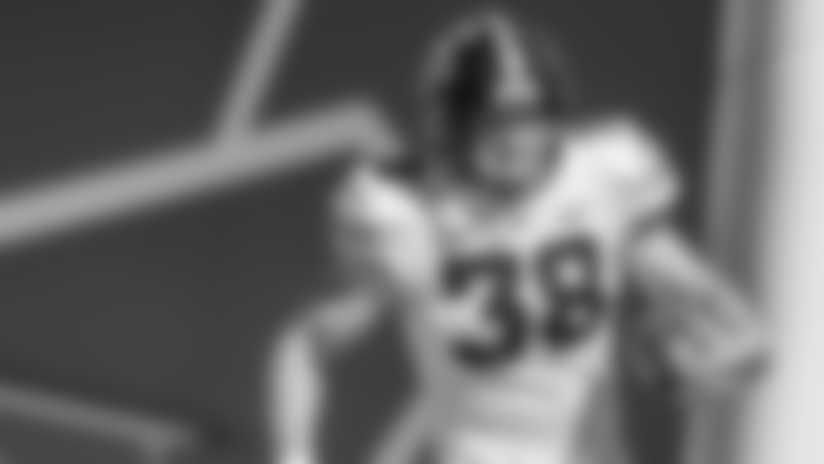 Bill from Luthersville, GA
Hey, Beek. Big fan, I noticed that you don't have T.J. Hockenson projected to go in the first round. Do you think he will be available when the Falcons pick in the second round?
Matt: I think there's a chance that both Iowa tight ends will go in the first round, actually. A chance. It all just depends on how things unfold on Thursday night. In my fifth mock draft, I do have Hockenson going to the Patriots. In my fourth mock draft, I have both Hockenson and Fant being picked to the Packers and Patriots, respectively. That's the purpose of the mocks – to play out different scenarios.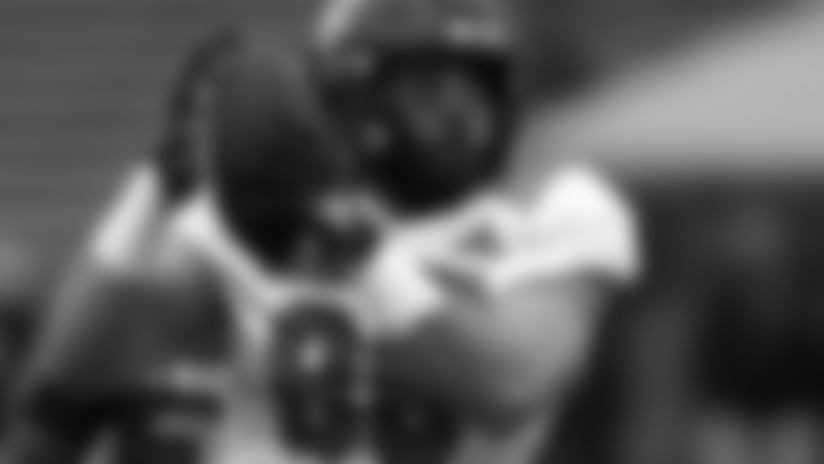 Jordan from Clieve, IA
My question is how in your mock draft do you not have T.J. Hockenson going in the first round? Most mock drafts I have seen have him going in the top 10. I am biased because I am a rare Falcons fan from the state of Iowa and haven't missed a Hawkeye football game in six years, but I believe he is a can't-miss prospect. If your scenario plays out, I would certainly implore for the Falcons to trade up in the second round and take him. Although I know tight end is not a need, I just think his value is that high. Thoughts?
Matt: I think the Falcons have a crowded tight ends room right now, and it's one with some very good young tight ends in it already. Austin Hooper's production has increased every single year and, no, I do not think they'll take one early on. You should be thrilled to have Hooper on the roster, by the way. Could they take one later? All bets are off once you get into Day 3, but T.J. Hockenson and Noah Fant will be long gone by then. One to keep an eye on is Trevon Wesco from West Virginia – he's guy great size, decent speed and knows how to get open (use his body), much like Jason Witten. I'm not saying he is Witten, but he knows how to take advantage of his size and was somewhat underutilized in Morgantown. Scouts love him.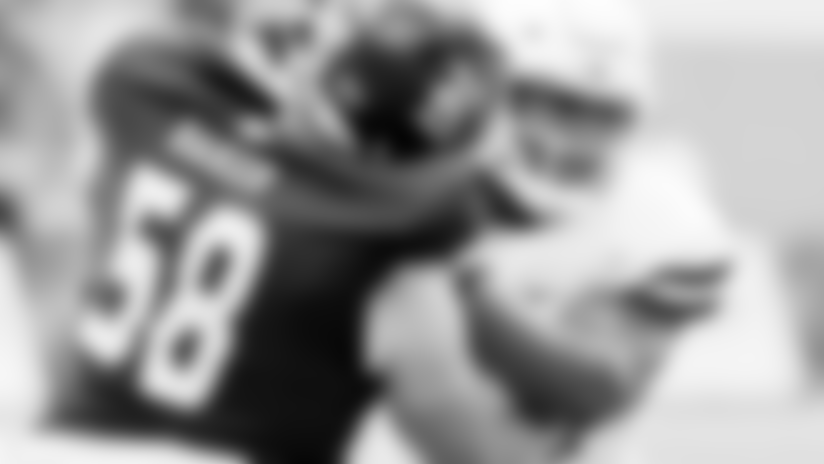 Alex from San Jose, CA
Hello Matt, been an Atlanta fan for a while. I'm just wondering about the draft situation. Are we gonna draft edge rusher or DT? And which DT is DQ interested in the most right now that he thinks is the player to get? And for edge, which player does DQ like the most that could be the player to get? I've also had enough of hearing that the O-line still needs help when we got James Carpenter and Jamon Brown. Ty Sambralio has proven himself as an underrated player on Atlanta's roster (that's my opinion). Think about the O-line now. Jake Matthews, Carpenter, Alex Mack, Brown, and Sambralio. Pretty good for a top-10 O-line next year, right?
Matt: I think the Falcons could go in a number of directions with that first pick. Remember, though, they have nine picks. I do think they will take a right tackle at some point. As far as how Dan Quinn likes on defense goes, I'll tell you this much: He has said that he wants someone who is "nasty" and can "get to the quarterback." I know they like Ed Oliver, but who doesn't at this point? I think Quinnen Williams and Oliver will be the first two defensive tackles off the board. After that, there's Christian Wilkins and Dexter Lawrence. As far as edge rushers go, Montez Sweat, Clelin Ferrell and Brian Burns could be there at 14. I think Josh Allen will be gone in the top three or four picks. There are some very good linebackers – well, two – in Devin White and Devin Bush. And then there are the cornerbacks, although I'd be very surprised to see the Falcons take one at 14. The offensive line is getting better but in no way is it a finished product, Alex. The Falcons must add more parts there, especially at right tackle. The four best ones in this class are Jawaan Taylor, Jonah Williams, Andre Dillard and Cody Ford. I think one of those guys will get strong consideration if they're available and the Falcons haven't traded up for someone else at a different position.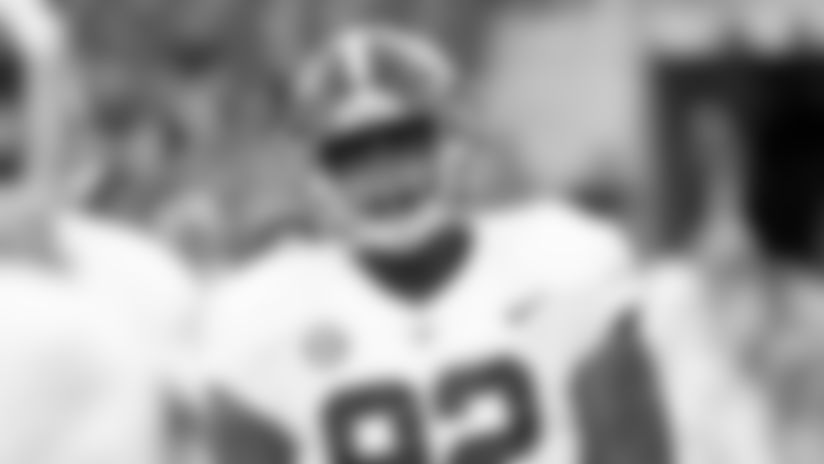 Thomas from Riverdale, GA
Hey, Beek.  Thomas from Riverdale. Given the Falcons' problems getting off the field on third down, should we consider the D -tackle from Alabama if he is available? Thanks for your great insight into our team.
Matt: Thanks, Thomas! Quinnen Williams will get tons of consideration from all 32 teams, but he'll probably be gone with the first or second pick of this draft, bud. I think he's the best player in this class. The only way the Falcons could have a chance at him is if they traded up – way up, as in all the way up – to get him. And I think the price is simply too high. Would I love to see it? Absolutely, because I think he's that good. But it's unrealistic.
Steve from Bowman, GA
Hey Beek. I didn't get an answer on my question. Why can't the Falcons keep up with Carolina and New Orleans in talent?
Matt: Seriously? The Falcons have beaten the Panthers in six of the last seven games between the two clubs. The lone loss in that stretch was a 20-17 decision in Charlotte in November of 2017. And against the Saints, the Falcons are 3-3 in their last six meeting. Atlanta won three straight and New Orleans has won the last three. They've kept up just fine. It's a competitive division.
Jim from Townsend, TN
Beek, you blinked! All along I was with you on a DT or DE in the first round, but now the shift to OT. We have three, repeat three DEs on the roster. If the Falcons do indeed take an OT with their first pick, do you see a trade up later in the first round or early in the second round to select a DT or DE? Or do you see a hidden jewel still being available at the Falcons' spot in round two? Thanks for your great work.
Matt: Oh, I'm with you, Jim. The Falcons actually have Takk McKinley, Vic Beasley, Adrian Clayborn and Steven Means. But that's not enough, and there an injury away from big trouble in that spot. So, yes, they must add some pass rushers. The right tackle is more about protecting your investment in Matt Ryan. He was sacked 42 times last year. It doesn't matter how many great wideouts the Falcons put out there – Julio Jones, Mohamed Sanu, Calvin Ridley – if Ryan is on his back. Think about how much money the Falcons have invested into Ryan, Jones, Devonta Freeman alone. Add in Jake Matthews and Alex Mack, too. They must be strong up front. There's no debating it, really. Yes, Ty Sambrailo has proven his worth, but they need depth and a long-term solution there. That's all. Whether it comes at 14 or later on is up for some debate, I suppose. But I would shore that position up as soon as possible.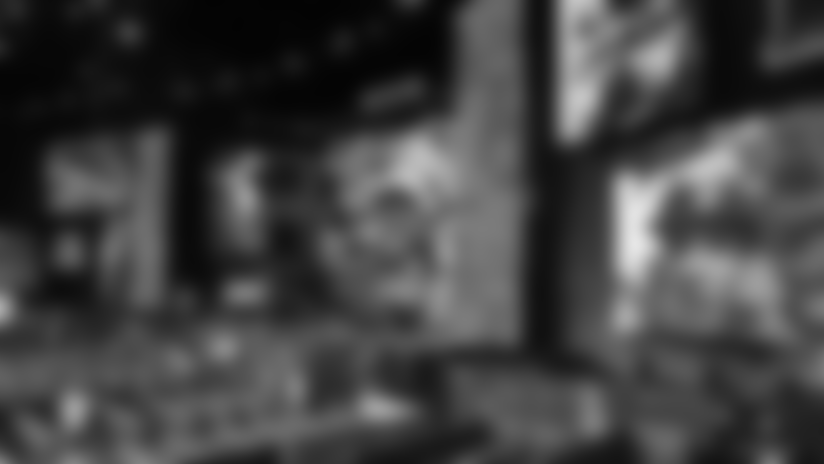 Positive Funk from Atlanta, GA
Who do you see as a viable trade partner for the Falcons if they choose to move up in this year's draft? How much is too much to move up?
Matt: From what I'm hearing and reading, the Jets, Lions and Bills might be willing to trade down for the right price. Obviously, the higher you go, the more picks (and possibly players) a team would have to give up. I think No. 3 (the Jets) might be a little too rich. But if guys like Ed Oliver or, gasp!, Quinnen Williams are still available when the Lions (No. 8) and Bills (No. 9) are up and they are willing to slide back for a reasonable price, I'd pull the trigger in a heartbeat. Now, will it happen? That's the million-dollar question at this point. I do not see it happening. MAILBAG
Do you have a question about the Falcons that you want answered? Ask a question here and it could be posted on AtlantaFalcons.com.