Charles from Atlanta, GA
Hi Beek! So many scenarios, so little time. I like the modifications you've done in your mock draft renditions, and I have one for you: Let's say that DT Quinnen Williams of Alabama is still available at pick four. Do you think that there is a chance that we could put together a package to offer Oakland for their fourth pick? Williams could be a generational game-changer to pair with Grady Jarrett. Could there also be a chance to deal with the Jets, who traded their second-round pick for Sam Darnold last year? The possibilities of being able to choose between Allen and Williams … Am I too far out on this limb?
Matt: Finally! Someone who gets the whole purpose of mock drafts – at least how I approach them, anyway. I'm not merely trying to come up with another pick for the Falcons every single week. I'm trying to walk through the different scenarios with the 13 teams sitting in front of the Falcons as well and then, based on who is available and team needs, make a pick. So why do they change every week? Because teams are making trades and signing players in free agency. Other teams like the Giants and Bucs could go in a number of directions with their picks, too. As to your question, Charles, I think the price would be too high to get Quinnen Williams – the best player in this class, in my opinion. If for some reason Williams is still sitting when the Raiders pick at No. 4, I don't see GM Mike Mayock and Jon Gruden passing him up. Remember, the Raiders already have three-first round picks – I could see them moving up, if anything. I'll say this much, Charles, if there's any chance of getting Williams, it should be considered. The price, regardless, will be steep.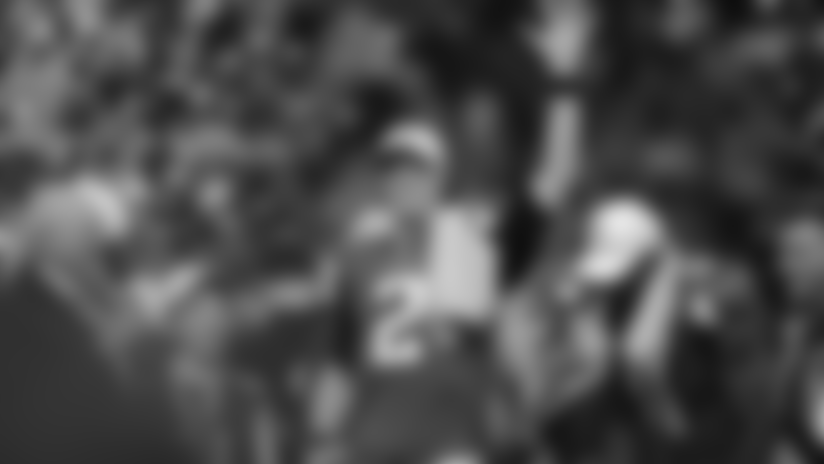 Morgan from Cumming, GA
Hey, Beek. I would like to know if we even have a semi-probable chance of getting in or, even better, winning the Super Bowl. What would you put our odds at?
Matt: Hey, Morgan. I'm going to steer clear from any sort of gambling references or listing odds, but I'll say this much about their chances in 2019: I think they're close if they can stay healthy and find a few difference-makers in the coming draft. What does close mean? As in returning to the postseason – and once that happens, anything can happen for any team. And as far as difference-makers go, they need to bolster the defensive line in a big way. They need to consistently put heat on opposing quarterbacks and wreak havoc in the pocket. Maybe that's a defensive end or maybe it's a defensive tackle. Preferably they'll find both – and add some depth before training camp. I think they need to find another right tackle, as well as another cornerback or two. If 2018 showed us anything it's you'd better have some capable No. 2's – just in case a player goes down (see the safety and guard positions). Hope that helps.
Scott from Sugar Hill, GA
Hello, Beek. I've written before and really appreciate everything you do to keep us (the FANS) informed. I have two questions.
1. Do you know if any of the AAF players could be a good fit for the Falcons to provide depth? I know we could use more depth at a few positions and our coaches should have a really good view of each of the players. Any thoughts?
2. I understand our current running back situation, but I would like your opinion on whether or not we need a back that can truly gain yards between the tackles. I see (right or wrong) our current backs as more finesse backs than downhill backs. Looking forward to your opinions.
Matt: Thanks, Scott. That's really the purpose of Straight form the Beek – to answer any football-related questions Falcons (or any, for that matter) fans might have. I'll say this about some of the AAF players – yes, there are players from that now-defunct league who will get shots to make some NFL teams. Here is a list of some who have already signed with teams. Now, could any of them help the Falcons specifically, as in maybe add some depth? Sure. One player who was on the Falcons roster at one point – center J.C. Hassenauer – has just signed with the Pittsburgh Steelers. I think if the Falcons really want to kick the tires on a former AAF player, they do so – but so far, they have not. To answer your second question, yes, I definitely think it's important having a big back who can bulldoze defenders and push the pile forward. I think that guy is already on the roster – Brian Hill. If you remember, the light appeared to go on for Hill at the end of the 2018 season and he recorded his first career 100-yard rushing game. I think there's loads of potential there with the former fifth-round pick out of Wyoming. That all said, it wouldn't surprise me to see the Falcons draft another back, either. Stay tuned.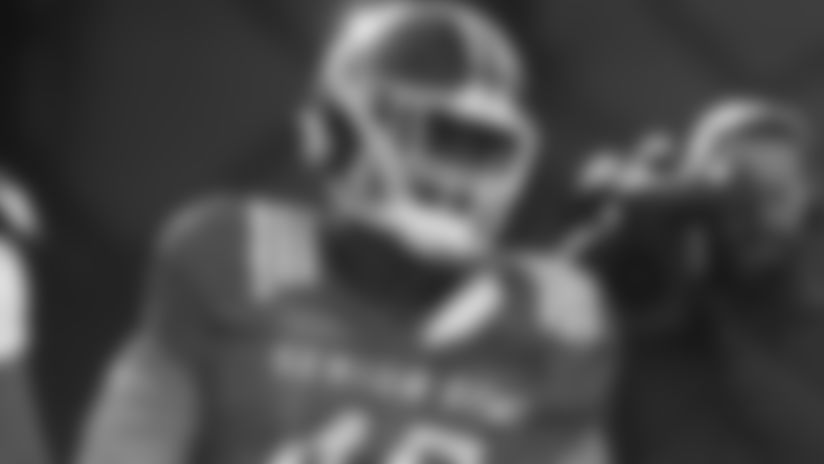 Scott from Dalton, GA
I keep hearing a lot about Jaylon Ferguson. All the pointers say the Falcons might trade up. I'm wondering if they may trade down. My concern with Brian Burns is the ability to stop the run. Last year offensive lines performed a "jail break," on the Falcon defense and I know there were a lot of reasons why, not just one. That being said, I wonder about how sturdy against the run this pick would be. April 25 is my birthday. My gift would be the start of something big for the Falcons, that somehow got side-tracked.
Matt: Scott, I think the only real reason to trade down is if you're convinced the player you want will still be there – and you need the additional picks (or compensation). With nine picks and sitting at No. 14, I'm not sure why the Falcons would trade down. Look, the draft is a crapshoot to a degree, Scott; there are very few sure things out there. So, yes, every player has some weaknesses. In my opinion the best player in this draft class is Quinnen Williams, but in order to get him, I think a team would have to trade up into the top three just to have a chance – and that might not even be enough. I could see him going No. 1 overall, so it could be a moot point. As far as Jaylon Ferguson goes, I think he could end up going in the late first round or on Day 2. If the Falcons pick a defensive tackle or offensive tackle with their first pick and Ferguson is still on the board on Day 2, who knows – he could be in play. Ferguson, mind you, is one of the best edge rushers in this class. He led the nation with 17.5 sacks and finished with 64 tackles, three pass breakups, and two forced fumbles.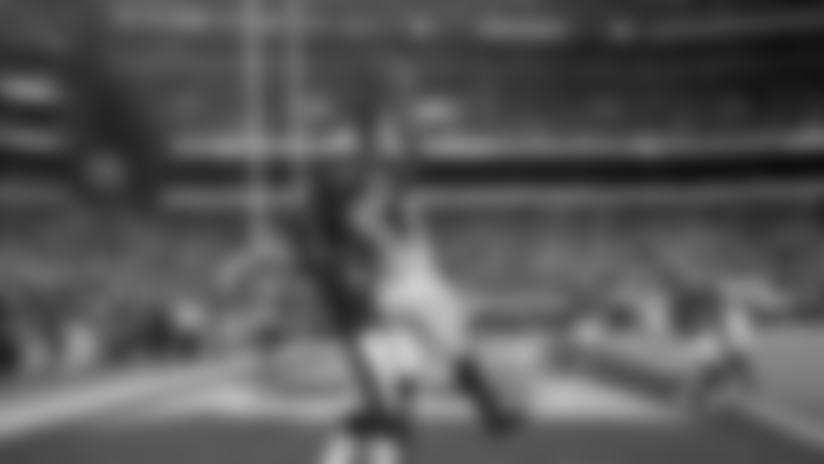 Gary from Dawsonville, GA
Do you think coach will handle preseason like last year? Rest the starters so they are not game-ready on Week 1 (I rest my case).
Matt: C'mon, Gary. The Falcons took the defending Super Bowl champs down to the final play – the final second even – on their home field the night they rolled out their championship banner. How can you say they weren't ready for that game, one that could've gone either way? OK, bottom line is they lost. I get that. But based on all of the injuries the Falcons sustained during the season, how would you have reacted if a player had gone down during the preseason, in a meaningless game? And the Falcons won their second game of the season, too. And I'll rest my case there. Thanks for writing in, Gary! MAILBAG
Do you have a question about the Falcons that you want answered? Ask a question here and it could be posted on AtlantaFalcons.com.