Welcome to Straight from the 'Beek! The Falcons are just days away from their final preseason game of 2018 and then all eyes will be on the Week 1 opener in Philly. In the meantime, you've got plenty of questions – and I've got answers. Just remember that all opinions here are mine unless otherwise noted.
Jerry from Statesboro, GA
Hey Beek. Do you feel that Matt Ryan and Julio Jones will have to work on their timing in Week 1's game, being that Julio has been held out during the preseason?
Matt: No, not at all. Those two spend a lot of time together during practice as well as post-practice sessions at times, too. They have so many more reps together here in Flowery Branch than they would in limited action during a preseason game. The other factor here – and it's an important one to take into account – is the fact that these two have been playing together since 2011. They know each other well and have developed chemistry. And keep in mind that Julio is feeling "100 percent" this offseason – better than he's ever felt heading into a season, he says – that's helped, too. So, no, I'm not worried about it.
Hey, Beek! Huge fan of SFTB and been reading since it started last year. Have we seen the last of the starters during the preseason? I hope so because I think it's a good thing that we're not exposing our starters to injury in meaningless games and we also need to see more of these younger players. Also, if any starters do end up playing how much do you think they will, Beek? Thanks for all you do! Rise up!
Matt: From what I understand and have been told, Curtis, none of the starters will be playing come Thursday night against the Dolphins. There will likely be some second- and third-stringers playing – including some players who might be on the field against the Eagles in some packages and/or special teams. This game will be a great opportunity for all of those young and unproven players to show what they can do, not just for the Falcons but for 31 other teams as well. The Falcons' scouting and personnel department will be watching those 31 other teams as well for potential players to add, possibly down the road. Thanks for reading, Curtis! This space is all about you guys, the fans. Keep spreading the word to more Falcons fans on social media – and thanks for the love. Right back at ya.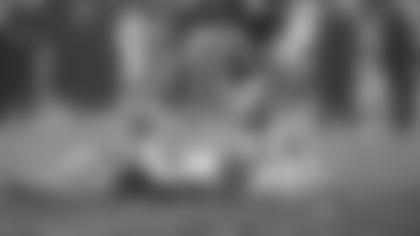 Stu from Las Vegas, NV
I really miss the all-black uniforms and black helmets from the 1990s. They were the best uniforms ever. These new uniforms are god awful. Why change a good thing? And will we ever see the all-black again?
Matt: You're not the only one who feels that way, Stu. I'm a big fan of the all-black uniforms during that time period as well. I also like the ones the Falcons donned during Deion Sanders' rookie year. I'd take either over the current uniforms. Thanks for writing in.
John from Cumming, GA
Hi, Beek. How is the Falcons' overall health right now heading into the last preseason game and the Philadelphia Eagles game next Thursday? Should we be concerned about Money Matt Bryant since the team signed yet another kicker? Obviously, something is up. What's going on there Beek? And what about Takk McKinley? Should we assume that all of the starters who sat against the Jaguars are healthy too? Thanks, and sorry for so many questions.
Matt: To be honest with you, John, one of the best things to come out of training camp and this preseason so far (knock on wood) is the Falcons' good health. The one player worth noting on that front is guard Ben Garland, who missed Saturday's game against the Jaguars with what is being called a strain. We'll keep you updated on that one once we know more. Regarding injuries, just look around the league. Heck, look at what happened to Jags receiver Marqise Lee in the Falcons' last game who will miss the rest of the season after suffering that knee injury. It's a physical game and injuries are a part of it – there's no denying that. But Atlanta should head into Philadelphia on Sept. 6 in good health outside of Garland's situation. In case you missed it, Matt Bryant played in Jacksonville and booted two field goals from 47 and 33 yards out. The Falcons plan to hold out Bryant and punter Matt Bosher in the final preseason game and so they signed Giorgio Tavecchio on Monday. He will kick and David Marvin will handle the punting duties against Miami. As far as the rest of the players who did not play, I would not be concerned about them, either. Officially, it was a coach's decision to sit them.
Robert from Savannah, GA
Beek, a lot of people in the media are picking the Falcons to win the division and go to the Super Bowl. Do the players and coaches pay attention to that stuff and do you think the pressure is a good thing? I think I would rather have no one talking about the Falcons right. They play better when they are the underdogs. What do you think Beek?
Matt: Hey, Robert. The expectations are a good thing! That means people – and the so-called experts – think the Falcons have a great team. Good, yes? What's the alternative? To have no one talking about the Falcons because, in their opinions, they're not a very good team? No one wants that. The expectations are a good thing and Falcons should embrace it.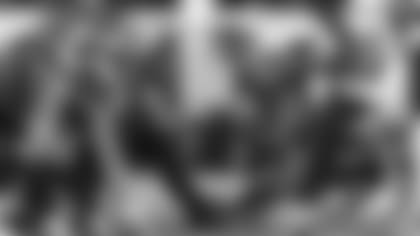 Charles from Los Angeles, CA
Beek, the hype is starting to build for Week 1 and the Falcons-Eagles game. I think it's important to remember that seasons are not won and lost in Week 1. I hope my Falcons win but it's not the end of the world if they don't. What do you think Beek?
Matt: I think you're exactly right, Charles. If the Falcons win in Week 1, that's a huge road win and a great way to start the season – no doubt about it. But it's one game. They turn right around and have back-to-back games against the NFC South rivals Carolina and New Orleans. Division games are obviously huge and carry extra weight. Back to your point, though. If the Falcons should lose in Philly, it's not the end of the world. If they bounce back and knock off the Panthers and Saints and are 2-1 after three weeks vs. teams that combined for 35 regular-season wins in 2017, that's pretty good. Remember, in 2016 the Falcons opened the season with a 31-24 loss to the Buccaneers. Tough way to open the season, right? Well, they went on to advance to the Super Bowl that year, too. It's a long season and no one is collecting a Lombardi Trophy after Week 1 … or any week in the regular season.
Eddie from Manhattan, KS
Beek! It's been a minute, haha!! Love the SFTB column since it begun glad it's still going into this year. All of us Falcons fans have gotta be wondering about these dropped passes carrying over from last season. I know it's only preseason but with the season right around the corner we gotta help Matty Ice out. The Jacksonville game saw Mohamed Sanu drop a pass in the end zone and Calvin Ridley came down to Earth a little bit after a good game vs. Kansas City. If this offense can come out each game and play like they are capable of, then I can't honestly see why the defenses that the Falcons have on the regular schedule can't contain 'em. Also, anxious to see what Sark has in store for the offense this season ... big year for Steve, in my opinion. We got one of the best WR groups in the league, hopefully they can clean up the drops. What do you think?
Matt: Thanks, Eddie! Appreciate you, man. I think everyone who was watching the Falcons-Jaguars game on Saturday must've had similar flashbacks – not only because of the dropped passes but also with third-down struggles, especially in short-yardage situations. Those were what Dan Quinn referred to as "self-inflicted" mistakes for sure. It's something he was obviously displeased with following the game and it was brought up again this week. To be honest with you, I'm not concerned about it and won't be unless it starts happening during the regular season when all of the starters are in the game. The preseason is a great time to evaluate the younger and unproven players, but there's not a lot of continuity at times when it comes to the lineups because coaches are putting different players in different situations to see how they respond. I'm not making any excuses here, but let's face it – it shows and the play is sloppy at times.