Welcome to Straight from the 'Beek! The Falcons kick off the preseason Friday night against the New York Jets – and you've got plenty of questions. If you want to talk about some topics that we haven't covered or just have some general thoughts you want to get off your chest, submit those right here. Remember, all opinions here are mine unless otherwise noted.
Let's kick this thing off.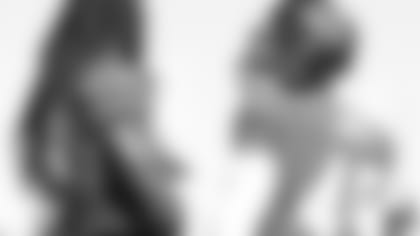 Charles from Atlanta, GA
Hey Matt! Love the collection and chatter around naming our defense, with some catchy names on your running list! I can't wait to see how our collection of talent plays out this preseason. Defensively what do you see as our strengths and weaknesses following camp? I'm sure that game action will change assessments. My addition to the list: Battalion Brotherhood Thanks for keeping us informed, we look for your column every day!
Matt: As far as positions go, I'd have to say that the linebackers – Deion Jones, De'Vondre Campbell and Duke Riley – are the strength of this defense, followed closely by the defensive ends. I think that group – Vic Beasley, Takk McKinley, Brooks Reed and Derrick Shelby – could be special, too. I won't list it as a weakness, but I want to see how the defensive tackle rotation shakes out. Everyone knows what the Falcons have with Grady Jarrett. And Jack Crawford has the size, strength and toughness to create lots of problems up front, too. But I need to see how Terrell McClain and Deadrin Senat fit into the mix – and we'll find out a lot about them this preseason.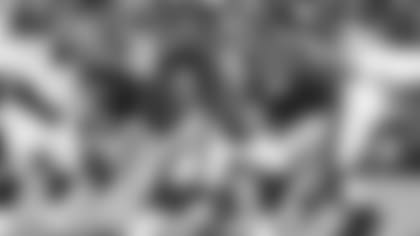 Ray from Asheville, NC
Hi, Beek. It's been a while since I've posted on your site. I can see that you have been in full throttle this summer! I'm looking forward to the upcoming season and watching the Falcons in their first preseason game against the Jets. I'm especially interested to see how Kurt Benkert performs. In my opinion we need to seriously look at who our backup quarterback should be. Does Matt Schaub retain the position or are we moving forward with a rookie? Whatever the case, I hope Schaub stays with the organization in some capacity. I look forward to reading your posts throughout the season. Go Falcons and Rise Up!
Matt: Always good to hear from "Asheville Ray." Look, I honestly think the real battle is going to be for that third sport – between Kurt Benkert (pictured at the top of the page) and Garrett Grayson. Why? Because Matt Schaub brings so much more to the table than those guys in experience, his ability to diagnose defenses and aid Matt Ryan during games, and because he can come in and run the offense. Plus, the coaches trust him. That said, it's important to evaluate and see what you have in Benkert and Grayson. And we all know that in this game, anything can on any given play. If you need a reminder, just look back at the previous two seasons in Philadelphia and Dallas – when both starters went down. Nick Foles (pictured above) came in to lead the Eagles to a Super Bowl win and Dak Prescott went from fourth string to starter and led the Cowboys to a 13-3 finish. So, yeah, you need to be prepared and not take anything for granted in this league, Ray.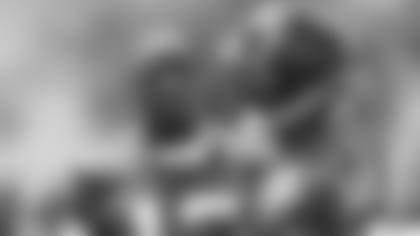 Isiah from Imperial Beach, CA
What do you think the odds are that we let Mohamed Sanu kick an extra point this year? I mean, he is a hell of a receiver – we know that. He has also proven to be one of the most effective quarterbacks of all time. He has caught, rushed, and thrown for touchdowns. I say let's let him kick at least one. Not special teams though, he doesn't need to return any kicks. He is too valuable over the middle!
Matt: As fun as it would be to see from a fan's perspective, I don't see it happening, Isiah. Unless, of course, it's in an emergency situation.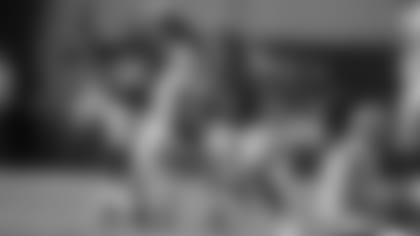 Julie from Moscow, Russia
Hello Beek. I've been a longtime Falcons fan all the way from Russia! I'll keep the question short and sweet. My cousin (season ticket holder) lives in Atlanta and offered to bring me to a game. What home game are you most excited about that I should go to? And I have an idea for the nickname: Red Dawn. It's menacing, Falcons-related, and recognizable to everyone.
Matt: Wow, it's always so cool to hear from Falcons from all over the world. There are plenty of enticing matchups at home this season, Julie. Any of the division-rival games against the Saints, Panthers and Buccaneers would be good choices. For me, having grown up in the Northeast and watching lots of NFC East games every week as a kid, I'm pretty excited about the Giants and Cowboys coming to Mercedes-Benz Stadium, too. Those five games would be my choices. Travel safe and let us know which game you'll be attending! Thanks for writing in.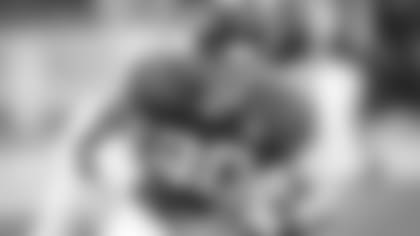 Larry from Sylvester, GA
We haven't talked too much about the fullback position. Who do you have a good feeling about when it comes to the fullback position?
Matt: You're a man after my own heart. I can't talk enough about the fullback position, and I think it's a battle that'll go right down to the final preseason game, to be honest with you. The Falcons simply didn't get enough production out that position in 2017 and need to this year. Right now, it's down to Ricky Ortiz and Luke McNitt. Ortiz came into training with a little more experience, but I'd say the battle is neck-and-neck at the moment. When the first unofficial depth chart was released this week, Ortiz was listed as the starter. Both are athletic and have decent size. They'll separate themselves during the preseason games, beginning Friday night against the Jets. With that position, it's not so much what you do with the ball, but without it too. It'll come down to who excels in five areas: Pass blocking, run blocking, rushing, receiving and special teams.
Finally, a question for YOU as we head into the first preseason game of the year: