Welcome to Straight from the 'Beek! The Falcons are getting ready to play their second preseason game of the season – a 7 p.m. ET tilt at Mercedes-Benz Stadium on Friday night – and you've got plenty of questions in the meantime. If you've got something you want to ask, submit it here. Just remember, all opinions here are mine unless otherwise noted.
Clint from Evans, GA
Beek, the defense didn't look that great. I have been observing and grading TD on his drafts and trades, I have come to a BIG conclusion. Either him and/or the assistants have an eye for talent on offense, but they are subpar when it comes to them building a defense. The third string QB looked good compared to others. After Friday's defensive flop, we should nickname our defense "1 Step Behind."
Matt: Clint, you're joking, right? Did you somehow miss the 2017 season? And what are you basing this on, a meaningless preseason game against the Jets? The Falcons' defense finished last season ranked ninth in total defense, allowing 318.4 yards per game, and eighth in scoring defense, allowing 19.7 points per game. Over their final eight games, including the playoffs, the Falcons allowed just 16.6 points per game despite playing five teams that finished in the top 12 in scoring offense, including three that finished in the top 5. In 2014, the year prior to Dan Quinn's arrival, Atlanta had the league's worst pass defense, allowing nearly 280 yards per game through the air. In 2017, the Falcons had the 12th-ranked pass defense, up from No. 28 the year prior, and allowed just 214 passing yards per game.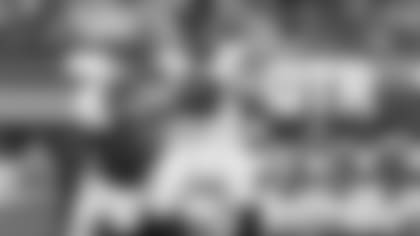 Chris from Atlanta, GA
Hey, Beek. I'll start off with my nickname for our defense. I like the name "MISFITS" lol. They're young guys, hungry for a championship, and are all built through the draft, they all weren't first-rounders, but they put in the grind to get where they are and the league under estimates them. I know we're in preseason but I'm a little concerned about our backup quarterback play. For Matt Schaub to be a veteran he should've been able to do better against the Jets second team. He made Teddy Bridgewater look like Deshaun Watson. lol.
Matt: Hey, Chris. Just to be clear, there are a number of first-rounders on the Falcons defense – Vic Beasley, Takk McKinley, Keanu Neal and Desmond Trufant come to mind. I'm not sure what more you wanted to see from Matt Schaub against the Jets, either. He completed 9 of 9 passes for 54 yards in limited action. Plus he wasn't playing with starters and backups, for what it's worth.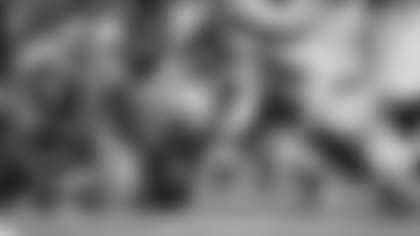 Zh'vae from Ashburn, GA
OK, guys. Let's just be honest here. I know how some certain people feel about Duke Riley right now. But let's just remember that Dan Quinn was the one who picked him in the draft and it's for a reason. He does have the talent. Besides, if you really break down the mistake he made against the Jets, he really just got caught looking. Simple mistake. I think he just needs a bit more time to grow and he'll be ready to go. Just trust Dan Quinn on this. He knows what he's doing. Back to you, Beek.
Matt: What really matters at this point in season is what Duke Riley is doing day in and day out in practice – and that coaches like what they're seeing. There's been an awful lot of hot takes and knee-jerk reactions here and it's been a little baffling. If it's still a thing come preseason game No. 3, I'll be surprised. Thanks for writing in, Zh'vae.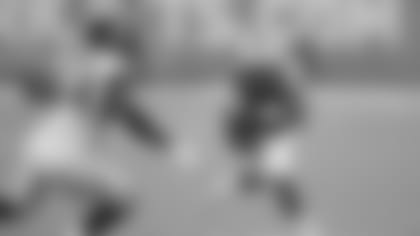 Matt from Greenville, WI
Hey, Beek. With the first preseason game behind us, do you think Steve Sarkisian will be a little more aggressive with his play calling? I realize preseason plays are called to assess different positions and personnel, but it seemed we were being a little lax. I was hoping to have more plays that included Calvin Ridley. As far as Duke Riley, I felt he did OK but not great. Foye Oluokun was pretty impressive and I really thought Damontae Kazee was everywhere and in on a lot of the tackles. Do you think Dan Quinn will involve Ridley more this week on offense and have extended time on defense for Oluokun? And do you ever think we will go to the matte black finish for our helmets?
Matt: I think you answered your own question, Matt. The preseason is all about evaluating players that the coaches want to get an extended look at – and staying healthy. Seeing them play with a sense of urgency, intensity, physicality and executing is a huge part of it. It's not about opening the playbook and trying to necessarily win the games, although everyone wants to see positive plays out there. If you're focusing on the play-calling, you're missing the boat here. I don't expect the starters to play a whole lot against the Chiefs, but I'm betting they'll be on the field longer than they were against the Jets. I'd like to see how Foye Oluokun plays in the next two or three games, but I thought he played well, too. As far as the helmet changes goes, I haven't heard anything about that.
Michael from Lula, GA
Thanks for the column. Do you think we may carry three QBs this year? And a nickname suggestion for the defense – "The Underground."
Matt: Hey, Michael. I think they'll carry two quarterbacks on the active roster and tuck one away on the practice squad.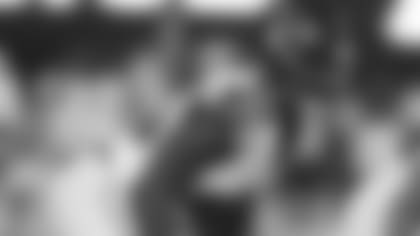 Rod from Charleston, SC
Jonathan Celestin stood out against the Jets. He's a linebacker that can move and has good speed. Great guy for special teams. Do you see him having a chance at making the 53-man roster?
Matt: He did have a nice game in limited action against the Jets, getting the Falcons' lone sack of the game. To be honest, he's probably fighting an uphill battle, but he's got a tremendous opportunity in front of him. I'm not sure how he's performed on special teams thus far, to be honest with you. Remember, any playing these players get, it's also tape for 31 other teams to see as well. Let's see how Celestin does in the next two or three outings before jumping to any conclusions.