Welcome to Straight from the 'Beek! The Falcons are preparing for an important NFC showdown against the Redskins and you've got plenty of questions in the meantime. Just remember that all opinions here are mine unless otherwise noted.
Charles from Atlanta, GA
Hi Beek! This is what we football aficionados live for! What ifs, what for and why not? Love to read your readers' comments! And your responses! Right now, I am mixed. I love my birds but stop short of having confidence in a successful season based on our defense. Granted, the presence of Grady Jarrett made the entire line better, but our secondary play makes one cringe! Robert Alford is still chasing OBJ's shadow trying to hold! Haven't seen him struggle like that in a few seasons. Our linebackers are slow to react in zone coverages and look lost in man coverages, chasing rub routes at times. This really hurts is when we need to protect a lead or get the ball back quickly for our offense. With no trades on the horizon we will deal with the personnel that we have, so is it possible to adjust the schemes that we play to better fit our players strengths? Or are they getting better in the coaches' eyes? We armchair coaches sometimes miss those things!!!
Matt: Hey, Charles. Glad you're enjoying SFTB! You're right about the trade deadline; I don't expect the Falcons to be making any moves before Tuesday's 4 p.m. ET deadline. And, yes, the defense has endured some rough stretches during the first seven games, no doubt about it. The Falcons head into Week 9 ranked 30th in total yards allowed per game (419.4) and also rank 30th in points allowed per game (30.3). Teams aren't going to win a whole lot of games doing that, so I totally get where you're coming from. Now, let's be fair here and mention that the Falcons have also lost some of their best players on the back end of the defense, too. Two Pro Bowlers are out – safety Keanu Neal and linebacker Deion Jones. Safety Ricardo Allen, a player who many refer to as the quarterback of the defense because he's so good at getting people line up in the right spots and communicating back there, has also been lost for the season. Grady Jarrett, Derrick Shelby and even Takk McKinley have also missed games during the first half of the season. No one in their right mind would expect the Falcons to not miss a beat, right? It's been tough because players have had to step up into expanded roles and others not expected to play a whole lot have done just that. Communication back there has been an issue, too. The good news is that this group is finally starting to gel and play better together. Even better is the fact that Deion Jones is expected back in a few weeks. To answer your question, yes, the coaches have switched things up at times – going from zone to man and back to zone. At times it's worked, and at other times it hasn't. If they can continue to improve and the offense keeps clicking on all cylinders, the Falcons will be a tough out for any team. Right now all that matters is stopping Adrian Peterson and picking up their first road win of the season up in Washington.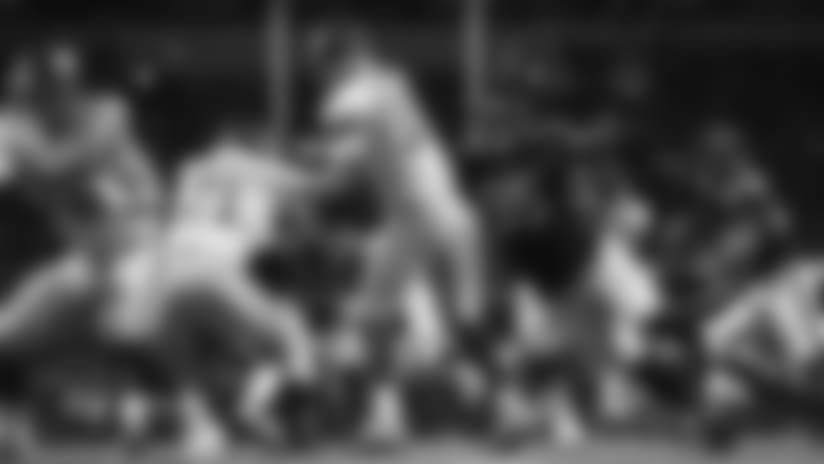 David from Hannibal, MO
Hello Beek! I'm a long time Falcons fan. Obviously, our defense has struggled this year and from my point of view we are slowly improving as the season progresses but seem to be a piece or so away from being good to great. No doubt getting Deion Jones back will be invaluable. I guess my question is, why won't the Falcons pursue a high-profile free agent? I understand salary cap plays a part and the asking price can be a deal breaker. My issue is not with Matt Ryan (hope he is a lifer for ATL) but I know he has the biggest hit towards our salary cap. Would he not be willing to restructure his contract to bring in help for our defense? It's hard to say what we would do in his shoes, but it can't be about money at this point in his career. Guess I'm just hoping to make a splash in free agency. Thanks for your time! #riseup
Matt: Hi, David. Do you mean a high-profile free agent or trade for someone before Tuesday's 4 p.m. ET deadline? I'm going by your words here and sticking to the former. This team under general manager Thomas Dimitroff treats free agency and the draft as one big player acquisition process. Meaning, they'll assess the available talent in free agency and the draft and then proceed to address their needs based on where they see the most value. That said, the Falcons have a plan in place and would also like to re-sign some of their current players who are up for new contracts. So there's a lot to consider before you simply open the checkbook and go sign some "high-profile" free agents. I know fans like it when their teams make a "splash" in free agency, but those moves can be costly and prevent you from signing key players, too. Splashes are fun in the Spring but wins are much, much better in December and January. It'll be interesting to see how the second half of this season plays out and how the Falcons address their needs in February, March and April. But for now, everything is on the table for the Red and Black and it'll be exciting to see if they can make the playoffs for a third straight season.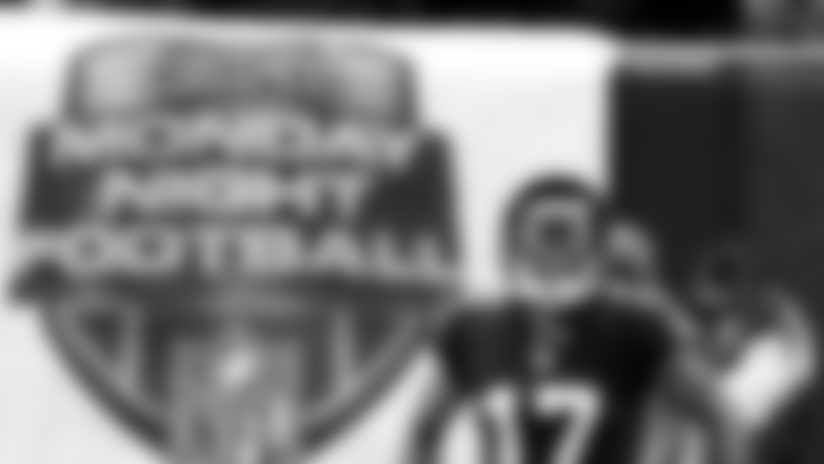 Christian from Grand Prairie, TX
Hey Beek, love the column and I believe in the Falcons in making a playoff push. But my question is, why don't the Falcons have a Sunday night football game? It seems they rarely have them. Last season Week 2 against Green Bay only because the new stadium and the rematch against the Patriots. That's only because those two teams seem to stay on prime time. Also looking at the schedule this season they don't have one 4:25 p.m. ET America game of the week; all games on Sunday are at 1 p.m. ET. Thanks, Beek!
Matt: Hey, Christian. Awesome to hear you're loving SFTB. Thanks for reading and for your question. Don't overlook the fact that the Falcons were chosen to play in the NFL Kickoff Game against the defensing Super Bowl champs in Week 1. Even though things didn't go the Falcons' way, it was still a tremendous game – and the only game on TV that night. The Falcons also played the Giants on "Monday Night Football" last week, too. They'll play the Saints on Thanksgiving Day – an 8:20 p.m. ET kickoff is scheduled. And as far as the last few games of the season go, remember the NFL has the power to flex any of those games into a prime-time slot, especially if it ends up being one with playoff ramifications.
Tim from Leinefelde, Germany
Hey, Beek. What are your thoughts on the playoff hopes for the Falcons? If we win next week against the Redskins, we would be 4-like last year, but the Saints and the Panthers are playing better. Why we don't trade Tevin Coleman? Ito Smith is good enough to be a backup and we can't pay Tevin Coleman when he gets a new contract. We need a guard or a pass rusher, even if everyone is healthy. And how do you think Duke Riley is performing? Thanks for your hard work and RISE UP!
Matt: Always good to hear from you, Tim. The Falcons, I believe, are still in must-win territory. And I think they'll remain there until Thanksgiving Day, if they can manage to somehow win these next three against the Redskins, Browns and Cowboys. That's what happens when you sustain a three-game losing streak early on in the season and two other teams in your division get off to a hot start (the Saints and Panthers). If the Falcons can accomplish that, get Deion Jones back for the Cowboys and then go into New Orleans and stun the Saints, they'd head back home with a 7-4 record and 3-1 mark in the South. Suddenly no one would be talking about that three-game skid anymore and they'd also be very excited about the month of December. But none of that means a thing without beating the Redskins on Sunday. As far as trading Tevin Coleman goes, there's no way that's happening. The Falcons need all three of their running backs, Tim. And with Devonta Freeman hurt right now, they especially need Coleman to be the workhorse. I don't see the Falcons making any moves before Tuesday's 4 p.m. ET trade deadline. At least not any trades. Yes, they're definitely a little light at guard with Andy Levitre and Brandon Fusco on injured reserve and the pass rush has not been quite like everyone had envisioned it coming into the season. I could see the Falcons going after a defensive end in the NFL Draft; Dan Quinn is always looking for pass rushers (just like 31 other teams). As far as Duke Riley's performance thus far, I'd say it's been mixed, Tim. He's has some good and not-so-good moments seven games in. He's still developing and, at times, shows you why the Falcons drafted him. The biggest key for Riley moving forward is being more consistent while still improving with his initial reads, angles and tackling.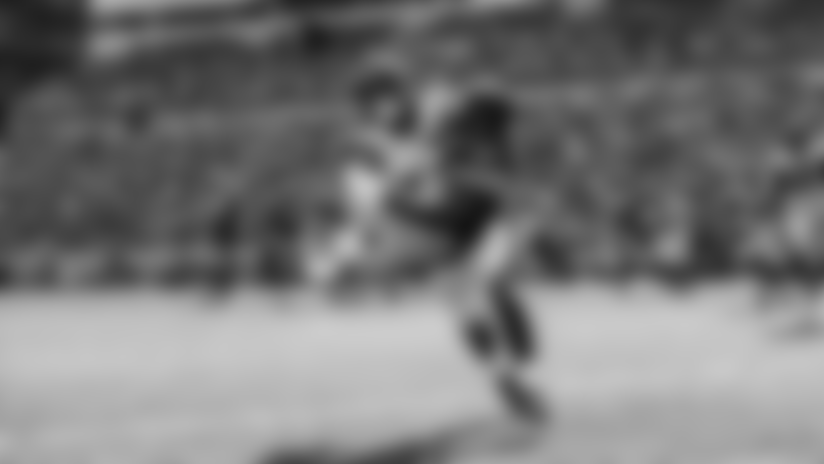 Ron from Chattanooga, TN
I asked a question earlier about Robert Alford and Devonta Freeman. I just noticed you went into great detail about Freeman. I also asked about the poor play of Alford and possibly Isaiah Oliver getting a chance. Except for the Bengals game when Oliver messed up his coverage, what are your thoughts on the rookie? I seldom hear anything about him anymore. He was fantastic in college. Do you see him fitting in with Atlanta? Is he showing improvement? What do you think of his future? And BTW, William Andrews was my favorite Falcon ever! I will never forget his run on "MNF" against the 49ers or the great catch and run the same year against the Broncos. It's sad he had the knee injury. If technology existed back then when was hurt, he could have easily played several more years. What a beast!! Thank you for this forum! It's my favorite!!
Matt: Hey, Ron. I'll be honest – and some of you might remember me writing this – and say right now that I was really looking forward to seeing Isaiah Oliver (pictured above), the second-round cornerback out of Colorado, play this season. During training camp Oliver showed glimpses of being special – he has the size, physical tools and make-up speed to be a solid cornerback. What he lacks, obviously, is experience. He's certainly getting a lot of on-the-job training this season and, to be frank, it hasn't always been pretty. That doesn't mean he won't develop into a starting cornerback, but he does need to continue to improve. I expect Oliver to be better by season's end. Just how much is anyone's guess at this point, however. Glad you mentioned William Andrews, too. He was an incredible running back and would have gone down as one of the league's all-time greats at that position had he not sustained that devastating knee injury. Here is that play (below) where he steamrolled Hall of Famer Ronnie Lott and was eventually caught by another great one, Eric Wright.