Welcome to Straight from the 'Beek – and the Falcons' 2019 offseason. There's much to talk about as the Falcons head into free agency and the NFL Draft looking to rebound from a 7-9 season. And in the meantime, you've got plenty of questions. So, let's get right to them. Just remember that all opinions here are mine unless otherwise noted.
We're off ... and it's good to be back.
Wilburn from Hiram, GA
Will the Falcons draft an offensive lineman in the first round or will they waste a pick on another wide receiver?
Matt: Whatever the Falcons do with their first pick will be heavily influenced by what happens in free agency. General manager Thomas Dimitroff has said they will approach free agency and the draft as one big player acquisition process – once they determine their needs and make decisions on their own free agents, the Falcons will look at the free agent market (who is available and what the going rates are) and the strengths of the incoming draft class concurrently. It's safe to say the Falcons would like to bolster their offensive line and improve their edge rush. It wouldn't surprise me to see them draft another cornerback and running back at some point, too. But to answer your question, Wilburn, I'd be shocked if the Falcons used their first-round pick on a receiver. That's probably their deepest and most talented position group.
Anthony from Fort Mill, SC
Hi, Beek. It's Anthony again. I agree that the Falcons need to address both sides of the ball during the draft and they need to hit it hard. They need to get bigger and faster in the trenches. If they don't do this during offseason, then nothing else matters. If the Falcons are going to have success against stopping the run on defense or be able to run the ball on offense, the trenches have to be a priority. My question is, do you think the Falcons will make a sincere commitment to draft or go after some good linemen in free agency and not be tempted to go after someone in the draft at a skill position of which the Falcons don't need?
Matt: Hi, Anthony. As I noted above, I think offensive and defensive line, specifically at defensive end, will be a priority for the Falcons. It was painfully obvious throughout the 2018 season. Whether they address those positions in free agency or the draft – or make a trade – is anyone's guess at this point. Defensive ends and top-tier offensive linemen are not cheap and most teams won't let high-value guys with tread on their tires walk, either. The strength of this draft class appears to be along the defensive line, for whatever that is worth. Now, could they draft a skill-position player at some point? Sure, I can definitely see the Falcons taking a running back if one they really like slides. Again, that depends on which of their own players they end up keeping (and re-signing), too. If, for instance, running back Tevin Coleman becomes a free agent and signs elsewhere, I would think the Falcons would go after another back – via draft or free agency. It will all depend on what they decide to do with their own players first, Anthony.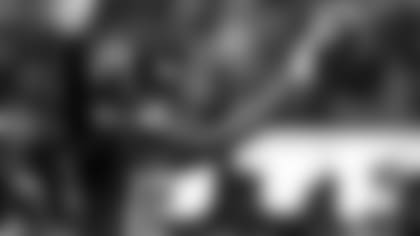 JP from Powder Springs, GA
When will the general manager start picking better players? Less than average doesn't work with the Falcons.
Matt: You'll have to be more specific than that, JP. Is there a particular draft class you have a problem with? Last year's picks? I'd think that Falcons fans would have to be pretty pleased with the 2018 class.
Round 1: WR Calvin Ridley (No. 26 overall)
Round 2: CB Isaiah Oliver (No. 58)
Round 3: DT Deadrin Senat (No. 90)
Round 4: RB Ito Smith (No. 126)
Round 6: WR Russell Gage (No. 194)
Round 6: LB Foyesade Oluokun (No. 200)
All six of those players made contributions last season, some in not-so-ideal situations, either. Ridley, Senat, Smith and Oluokun saw extensive playing time and performed very well. Ridley, in fact, set a number of rookie marks and was in the conversation for offensive rookie of the year at one point, too. And if you look back at just the Falcons' last five draft classes, some very good players were selected. I'd say that Keanu Neal, Deion Jones, Austin Hooper, De'Vondre Campbell, Grady Jarrett, Tevin Coleman, Jake Matthews and Devonta Freeman are hardly less-than-average players.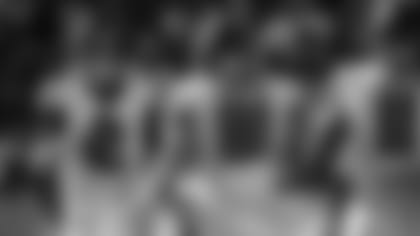 Greg from Macon, GA
How come y'all don't put another QB in the game when Matty Ice is having a bad day? He's good; he just makes bad decisions when he's frustrated. I would like to see other players get a chance.
Matt: When are Falcons fans going to stop and appreciate what they have in Matt Ryan? I mean, seriously. Ryan completed 422 of 608 pass attempts for 4,924 yards and 35 touchdowns in 2018 – that's nearly 70 percent (!) of his passes. To be exact, 69.4 percent. And he only tossed seven interceptions. Ryan is not the problem, folks. And when you say you'd like to see "other players get a chance," who do you mean? There's was only one dressed backup on the active roster last year – Matt Schaub. I'll leave it there. Wow.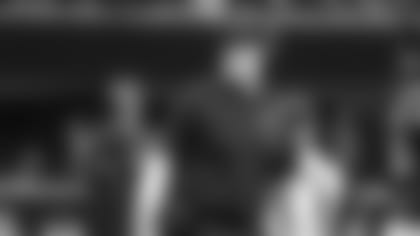 Larry from Goldsboro, NC
It seems to me that everyone is making a big deal about our run game being down and stating that as a major reason for the OC change, but looking at the numbers, it appears the only reason the yards per game was down was due to fewer rushing attempts and when you spend most of the game behind because of the defense, you're obviously forced to abandon the run trying to play catch-up. That doesn't even factor in the loss of Devonta Freeman, who Dan Quinn and the front office thought highly enough of to give him that ridiculous contract. I was never a Steve Sarkisian fan, but you used the injury excuse all year and then in the end you want to blame the coordinators for not getting more out of the backups and rejects from other teams. I doubt any of the coordinators decided not to go get some of the top-notch free agents last offseason.
Matt: Hey, Larry. There were a number of reasons why the Falcons fell short in 2018 – and you're right, it wasn't due to just one side of the ball, either. The injuries were a factor in the team's overall performance, but no one will use that as an excuse in the end. All teams have to deal with major injuries throughout the season. If you listened closely to what Dan Quinn said following the decision to part ways with all three coordinators, it was because the team was not consistently playing the style of play he wants to see from this team. And these weren't knee-jerk decisions, either. I encourage you to not only read my column here, but listen to Quinn on our podcast, Falcons Audible. It's pretty fascinating to listen to Quinn talk about how he ultimately came to those decisions to part ways with all three coordinators. Quinn said it wasn't because they are not good football coaches. Quinn is now calling the defense himself and he hired Dirk Koetter to call the offense and Ben Kotwica to lead the special teams.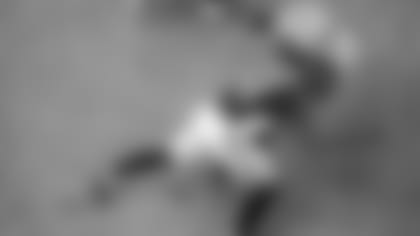 Jeff from Johns Creek, GA
Beek, I am turning 50 and a lifelong Falcons fan. I am planning for us to win our first Super Bowl this coming year! I believe that everyone is clear that Julio Jones is an amazing talent and, in my opinion, underutilized. On offense, I think we should design more plays to get the ball into his hands even when the other team uses their shutdown corner on him. Secondly, I believe we should use him as a shutdown corner on defense, obviously on a limited basis but maybe more than that. Also, why not use him on punt returns, kickoff returns and wildcat? My favorite player of all time is Prime Time (Deion Sanders), who played both ways – corner plus some at receiver – and I think we should have our best player, Julio, on the field as many snaps as possible. Can you convey that message to Dan Quinn and see if he will consider it? Thank you.
Matt: Wow. Well, there's no question that Julio Jones is a special talent, Jeff. We're in agreement there. I once wrote here that he's one of those players who probably could've played any position he wanted to when he was coming up – and excelled at it. But he's a receiver, not a defensive back or safety, and is coming off one of his best seasons at that (he made 113 catches for 1,677 yards and hauled in eight touchdowns in 2018). Let's be honest, he's on pace for a gold jacket in Canton if he keeps this up. He's that good. The Falcons need him on the field in that capacity as much as possible – and healthy – not back playing cornerback or safety. I know what you're thinking, too. You remember the hit he made on Cowboys safety Jeff Heath on a would-be interception back on Nov. 18 and want more of that:
I get it, but it's not happening. Never mind the fact that he'd have to learn the nuances of the position, the calls and all of that (things that would probably come easy to him), but it would likely cut down on his offensive snaps. Not only that, the extra wear and tear on his body would increase his chances of being injured, etc. And, frankly, I'm sure he'd be an excellent punt and kick returner, too. I just don't see it happening.
Be sure to catch Matt Tabeek, D.J. Shockley and Dave Archer on Falcons Audible podcast. Listen and subscribe to it on iTunes, Google Play or watch it here on AtlantaFalcons.com.