Editor's note: After ranking as one of the best offensive linemen in the league in 2022, Falcons right guard Chris Lindstrom was voted to his first Pro Bowl back in December. This week, Chris is out in Las Vegas representing the NFC in the first-ever Pro Bowl Games. As the fun gets underway in Vegas, he wanted to check back in with those of us in Atlanta to tell us about his experience and to send a message to everyone back home.
This "Postcard from the Pro Bowl" is ghost written by Tori McElhaney and was compiled by Chris Lindstrom, Ryan Delgado and Amanda Valle.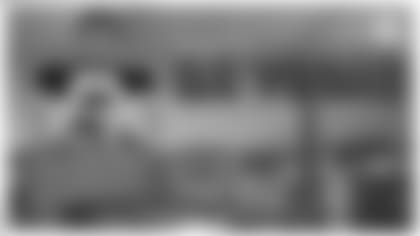 LAS VEGAS -- The last time I was in Las Vegas was last year. My brother, Alec, was playing in the East-West Shrine Bowl. At the time, we joked about how we wanted to come back for the Pro Bowl one day. It's crazy that a year later, we're back here.
It's been a crazy experience so far. I have such an appreciation just to be here with a great group of guys who you admire as a player, but then to finally meet them in person is awesome.
Take Zack Martin for example. He's somebody I've always really looked up to in terms of how you play the right guard position. He's been one of the best for a long time out in Dallas, so to finally meet him and talk with him has been really cool.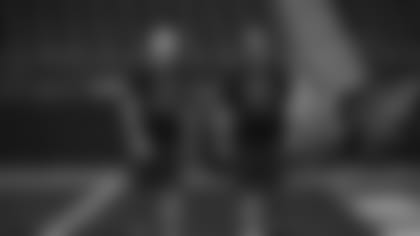 My fiancée, Madison, and I came out to Vegas a few days ago. It was just the two of us for the first couple of days, but now my whole family has joined us for the actual games. Speaking of which, I have to tell you all about the water balloon toss in case you didn't see it. I did the balloon toss with Brian Burns, you may know him: He's a defensive end for Carolina.
I'll say it's definitely easier to catch a water balloon from him than to block him. For sure.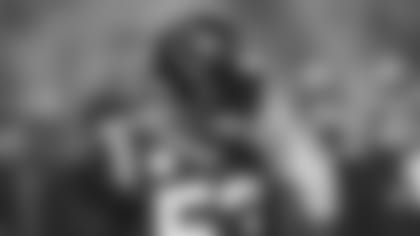 I'll say this about the balloon toss, too: If we did advance past the first rounds then we had to catch punts. So, I am glad there isn't footage of that. Trust me, I never want to fail, but I was not too discouraged to not have to go catch punts in front of everyone.
Though the format of the Pro Bowl is different this year, I have to say that I like it. Playing these games, it's no different than any other games we play in the locker room at the facility in Flowery Branch. The difference is that this is filmed and the guys are playing dodgeball instead of our locker room game of choice: Ping pong.
Before I get back to it, I did have one more thing to say to everyone in Atlanta: I couldn't be here without you.
For the support you gave the team all season and then to everyone who voted me in, I am so incredibly appreciative of you. I want to thank you. It's been an awesome experience out in Las Vegas, and I wouldn't be here without you and really the support that I've had the last four years being in the city of Atlanta.
I look forward to what's coming in the future.