Nearly 40 years ago, the Atlanta Falcons played in – and won – their first-ever playoff game.
Their opponent? The Philadelphia Eagles, the same club they'll be facing in a divisional round playoff game on Saturday.
The dramatic come-from-behind win over the Eagles on Christmas Eve in 1978 not only ended a 13-year postseason drought for the Falcons, but it was played in front of the Falcons' long-suffering fans at Atlanta-Fulton County Stadium.
To the rest of the football world it may have been just another wild-card game. But for Falcons players and fans, it meant so much more.
"It was a hell of a feeling, and I was there in Atlanta stadium," said Hall of Fame defensive end Claude Humphrey, who played 10 seasons in Atlanta before retiring four games into the 1978 season. In a strange twist of events, Humphrey (pictured below) was traded to the Eagles that same year.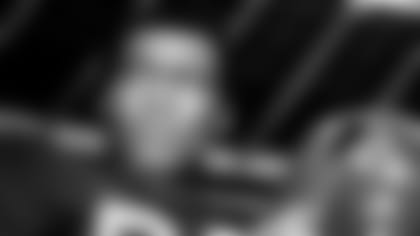 Humphrey didn't suit up for the game, but he admits now that his heart was with the Falcons, his former teammates and the Atlanta fans.
"I just ended up with the Eagles, it was just one year too early," Humphrey said. "But I would've loved to have played in the game myself. I hadn't lost my ties and friends in Atlanta, you know, it was great. I went out and celebrated (after the game)."
But the celebration almost didn't happen.
The Eagles led virtually the entire game and took a 13-0 lead deep into the fourth quarter. Quarterback Ron Jaworski connected with Harold Carmichael on a 13-yard touchdown pass in the first quarter to take a 6-0 lead. Kicker Mike Michel missed the point after. Philadelphia later extended its lead to 13-0 in the third quarter when running back Wilbert Montgomery scored on a 1-yard run.
And with 9:52 left to play, it looked as though Philadelphia was on its way to clinching its first playoff game since winning the 1960 NFL Championship Game when cornerback Bobby Howard intercepted Falcons quarterback Steve Bartkowski's pass – the fifth turnover of the day for Atlanta.
The Falcons, however, refused to quit.
"The only time they quit is when they took their helmets off and they were walking off the field," Humphrey said. "As long as there was time left on the clock, they were playing."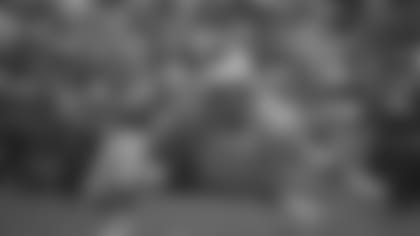 With about eight minutes left in regulation, the Falcons recovered a fumble on their own 13-yard line. A few plays later, Bartkowski connected with Wallace Francis on a 49-yard completion. Both Francis and Eagles defensive back Herm Edwards appeared to come down with the ball, but it was ruled a Falcons catch – and it would prove to be a game-changer.
Three plays later, Bartkowski hit tight end Jim Mitchell in the end zone for a 20-yard touchdown pass, and the Falcons now trailed by only six points with 4:56 left.
Running out of time and needing the ball back, the Falcons defense answered the bell. Atlanta held the Eagles to a three-and-out and forced a punt. Six offensive plays later, Bartkowski connected with Francis for a 37-yard touchdown pass with 1:37 left in the game.
Leading 14-13, all the Falcons had to do was keep the Eagles out of field goal range. Jaworski, though, managed to drive Philadelphia all the way down to the Falcons' 16-yard line on four pass completions.
Then with 13 seconds left, Michel attempted a potential game-winning 34-yard field goal.
He missed it and the comeback was complete. The Falcons had finally won a playoff game.
"That was the cardiac team," Humphrey said. "Philadelphia wasn't the first team to experience that with Atlanta. You know they did that three or four times during the season. I remember one time against New Orleans. They did it quite a few times. It wasn't no surprise that they could come back at any time."
And jubilant Falcons fans stormed the field and tore down the goal posts.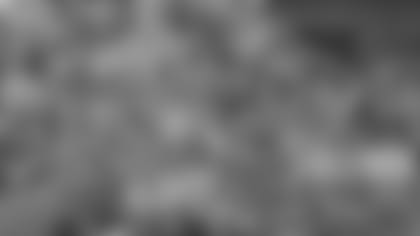 "There can only be one first," said Dewey McClain, a former linebacker on that Falcons team who is currently a Georgia legislator. "This city has always longed for something. And for us to be the first to win a playoff – at home – I don't think it would have meant as much if we were in Philadelphia. But we were here, in Atlanta. And it meant so much."
In their first 12 seasons of existence, the Falcons managed to just two winning seasons. Now, with their first playoff win, they felt like they had finally arrived.
"That was one of the most exciting feelings to see the Falcons after all those years that I had played with them," Humphrey said. "And we never even got close – didn't even smell the playoffs. At the end of the season we were always packing, getting ready to go back home. You know it was a great feeling, man. Just being there, being around the people."
As McClain reflected back on that first postseason win over the Eagles, he said that 1978 Falcons team does share at least one common trait with this current group of Falcons.
"They have learned to play for 60 minutes, and I think that is the biggest thing that I have noticed last week and the week before," McClain said of the 2017 Falcons. "They play 60 minutes, and not 59 minutes – and that was thing that happened to us in 1980. I think that this group right now realizes that 60 minutes will make them winners."