FLOWERY BRANCH, Ga. – The Falcons are back in the playoffs for the second straight season following their 22-10 win over the Panthers on Sunday. With the victory, Atlanta locked up the No. 6 seed and will face the No. 3 seed Los Angeles Rams on the road in the first round of the playoffs. 
The Rams boast one of the NFL's best offenses and surprised many people in 2017 en route to a 11-5 record. Here is an early look at how the Falcons stack up against their former NFC West division rival in the wild-card round:
Falcons (10-6) at Rams (11-5)
Last matchup: Falcons won, 42-14, on Dec. 11, 2016, in Los Angeles.
All-time series record: Rams lead, 47-29-2 (includes postseason)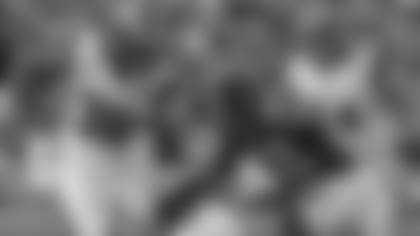 Toughest matchup: Todd Gurley's late-season MVP campaign is no fluke. The third-year running back out of Georgia can do it all for the Rams. Gurley led the NFC in combined rushing and receiving yards during the regular season, finishing with 2,093 total yards from scrimmage and a league-leading 19 touchdowns, despite missing the Rams' regular-season finale. Gurley gained over 100 total yards in 12 of the 15 games he played this season, and he gained more than 100 yards as both a runner and a receiver in the Rams' Week 16 victory over the Titans, becoming just the third player in NFL history to accomplish such a feat. The Falcons' run defense has been better over the second half of the season, but they will have their hands full with Gurley.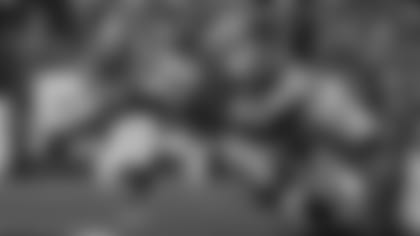 Most favorable matchup: Falcons' run game vs. Rams' run defense. Like Los Angeles, Atlanta would do well to get its ground attack going early in this matchup, and that might not be too difficult. The Rams were tied for 24th in the NFL in run defense, allowing 119.2 yards per game on the ground, and they were 30th in rushing yards per play, giving up an average of 4.62 yards per carry. The Falcons' offense is at its best when able to run the ball effectively, which opens up the play-action passing game. Atlanta might provide Los Angeles with a heavy dose of Devonta Freeman and Tevin Coleman early on in this matchup. Biggest storyline:In many ways, the Rams' offense seems like the 2017 version of the Falcons' 2016 group. While clearly not as dominant or boasting as many weapons, Sean McVay's offense has been plenty fun to watch and features a bona fide superstar in Gurley. That seems like an angle the national media will latch onto, but locally, this game offers the opportunity to reset and refocus