Things get serious in the NFL when the calendar turns from late October into November. The story of the 2022 season will ultimately be determined by what happens over the 10 weeks, and the Falcons have an opportunity to keep themselves firmly in the hunt with an important division game Sunday against the Carolina Panthers.
Atlanta leads the all-time series between these two rivals, 34-20, including wins in seven of the last nine meetings dating back to 2017. The Falcons are 19-8 against the Panthers at home, but Carolina has won each of the last two matchups at Mercedes-Benz Stadium.
Sunday marks an opportunity for the Falcons to get back to .500 at 4-4 and pick up a much-needed division win that could set the tone for an important stretch ahead. After dropping its season opener at home, Atlanta will look to win three consecutive home games for the first time since Mercedes-Benz Stadium opened in 2017. In order to do so, the Falcons will need to do something they couldn't do against the Bengals in Week 7-- sustain drives.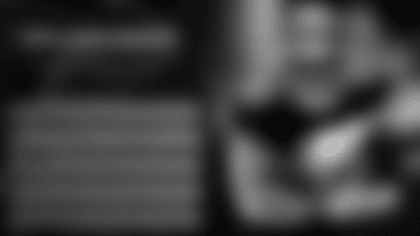 Over the season's first seven weeks, the Falcons have been one of the best teams at keeping drives alive. Atlanta has gotten a first down or touchdown on 72.3 percent of its offensive drives, ranking 10th in down set conversion rate. The Falcons have scored on 39.1 percent of their offensive possessions, which ranks 10th in the NFL, and their 2.12 points per drive rank ninth. The Falcons also have the sixth-lowest percentage of three-and-out drives and the second-lowest percentage of drives without gaining a first down or touchdown.
One of the keys to Atlanta's success in sustaining drive has been the offense's ability to convert third downs. The Falcons 44.2-percent third-down conversion rate is fifth in the NFL. That efficiency has been critical given the way that Atlanta wants to play on offense – run the ball effectively and then push the ball down the field in the passing game off of play action.
Despite the Falcons passing at the lowest frequency in the league, Marcus Mariota ranks third in the NFL in average yards per completion (12.8) and leads all quarterbacks with at least 135 attempts in air yards per target at 9.8. When you add in play action, those numbers jump to 13.8 yards per completion and 10.5 air yards per target respectively. When the Falcons get into drives, Arthur Smith gets into his bag.
Atlanta averages 7.9 plays and 3:57 per scoring drive this season. Of their 69 offensive possessions, 15 have lasted five minutes or longer. The Falcons have scored on 11 of those long drives and their 66 points on five-plus-minute drives lead the league.
The Falcons converted 40 percent of their third-down opportunities in Week 7, which was right at the league average for the season. But the thing about third-down conversions that won't show up in the standard third-down rate is how it is impacted by first and second down. Last week, Atlanta was three-for-four on 3rd-down-and-3 or less, but converted just one-of-six attempts on 3rd-and-5 or longer.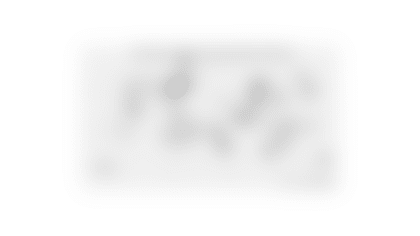 The easiest way to be better on third downs is to be better on early downs, by either getting yourself into favorable third-down situations or skipping it altogether and picking up first downs on first and second down. Through seven games, the Falcons have converted 66.7 percent of their third downs with four-or-fewer yards to gain, 36.7 percent on third downs of five-to-10 yards, and 17.6 percent on third-and-10 plus.
"The problem in the third quarter was early downs," said Smith of the teams struggles against Cincinnati. "First downs and too many negative plays, or one-yard [plays]. We didn't do a good enough job executing."
Even though the Falcons converted 40 percent of their third downs last week, they only picked up one of five-or-more yards. The team's lack of early-down success ultimately cost them, and they'll need to right that in order to top Carolina on Sunday.
Fortunately for Atlanta, it has been one of the better teams in the NFL in terms of early down success this season. Per TruMedia, the Falcons are second in the NFL in early-down EPA per play (0.08) behind the Kansas City Chiefs and rank fourth in early down success rate (45.7). Atlanta has posted the sixth-most rushes of 10-plus yards (24) and averages 4.81 yards per carry on early downs.
Success Rate on First and Second Down
Table inside Article

| Team | Yards/Play | Success Rate |
| --- | --- | --- |
| Buffalo | 6.35 | 47.6% |
| Kansas City | 5.59 | 46.0% |
| Minnesota | 5.59 | 45.9% |
| Atlanta | 5.67 | 45.7% |
The Falcons convert a first down on first or second down on 31 percent of their early-down plays, limiting the defense's opportunity to get Atlanta's offense off the field. The Falcons have been among the league's best early-down teams because they've been successful in both passing and running games.
Atlanta boasts the fifth-highest rush EPA and dropback EPA on early downs. Additionally, Mariota owns the second-highest yards per completion (13.3) and highest air yards per attempt (10.6) on early downs. He ranks fourth in EPA per dropback and leads the NFL in the percentage of throws of 15-plus (29.2) and 20-plus (19.8) air yards on early downs. The Falcons might not throw it as often as any other team in the NFL but when they do they are among the most productive.
Expected Points Added per Dropback (Early Downs)
Table inside Article

| Name | Dropbacks | EPA/DB |
| --- | --- | --- |
| Josh Allen | 204 | 0.22 |
| Patrick Mahomes | 221 | 0.21 |
| Ryan Tannehill | 107 | 0.18 |
| Marcus Mariota | 126 | 0.17 |
These positive gains on early downs have proven vital in allowing the Falcons to get into drives and keep the defense off balance to create the long-scoring drives they thrive on.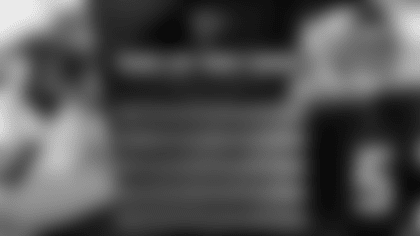 Rising Up in the Red Zone
Sustaining drives has been and will continue to be a key factor in Atlanta's success moving forward. However, sustained drives are only as good as your ability to convert them into points. For this Falcons team, that means converting in the red zone. Of Atlanta's 69 total offensive drives, 22 have reached the red area. Atlanta ranks fourth in the NFL in red-zone efficiency, scoring touchdowns on 68.2 percent of its drives that go inside the 20.
The Falcons have been particularly good over the last five weeks of the season, scoring touchdowns on 11-of-14 trips to the red zone, ranking second in red zone efficiency (78.6 percent) over that span. Atlanta has scored points on 20 of its 22 red zone drives with its two misses coming in the first two weeks of the season due to a turnover and missed field goal.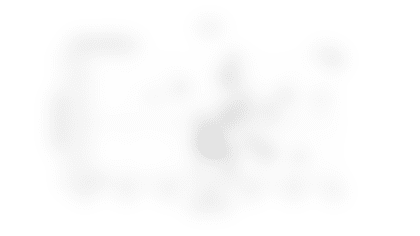 We've mentioned the importance of situational football several times in this space, and it's something you'll hear coaches emphasize at every opportunity. Why? The red zone is one of the most critical situations in any given game. That's why most teams devote entire portions of practice to it. Atlanta is no different and that is shown in the team's effectiveness and creativity inside the 20.
The Falcons have nine different players that have scored a touchdown in the red zone led by Mariota and Cordarrelle Patterson with three scores each. Mariota has accounted for nine total touchdowns in the red zone with six passing touchdowns to go along with his three scores on the ground.
Receivers Olamide Zaccheaus and Drake London each have two touchdown catches in the red zone while MyCole Pruitt and Kyle Pitts have each grabbed a score of their own. In addition to those players, Atlanta's three-pronged running back committee have all scored rushing touchdowns with Avery Williams, Tyler Allgeier, and Caleb Huntley each finding the end zone once on the ground.
According to TruMedia, Huntley ranks eighth in rush EPA (4.44) in the red zone since Week 3. For the season, Patterson (4.49) and Huntley rank ninth and 10th respectively in expected points added rushing. Meanwhile, the attention that Atlanta's running game and marquee targets like Pitts and London have made Zaccheaus a deadly red-zone option. OZ ranks second in the NFL in EPA per target in the red zone (2.75) and his 3.0 yards per route run are the most by a player with at least 10 red zone pass routes run.
Atlanta will be challenged by Carolina in the red zone. The Panthers rank 10th in the NFL in red zone efficiency (52 percent), allowing opponents to score touchdowns on 13 of 25 trips. Teams have scored points on 22 of those drives.
Through seven weeks, the Falcons have established an identity as a team that is going to run the football, sustain drives, and finish in the red zone. They are going to make their opponents play all four quarters and match them physically and schematically. This team isn't perfect, but it is competing while building a strong foundation to grow from.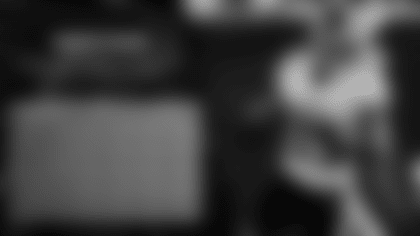 Winning the Field Position Battle
With 20 seconds remaining in the first half last week, Avery Williams caught Kevin Huber's punt at Atlanta's 19-yard line, made one Bengal miss, and then followed a wall of blockers up the right sideline for a career-long 56-yard punt return, leading to a 43-yard field goal by Younghoe Koo as time expired. While that punt return directly led to points on the board, making good decisions and putting the offense in a great position is nothing new for the second-year running back and returner.
Through the first seven weeks of the season, Williams has returned 10 punts for 206 yards for a league-high 20.6 yards per punt return. To put that in perspective, the Falcons returner is one of six players to average more than 20 yards per punt return (min. 10 attempts) through the first seven games of a season since 2000.
Williams and the Falcons punt return unit lead the league in expected points added on punt returns with 8.30 - more than two points clear of everyone else, with Dallas and returner KaVontae Turpin in second at 5.98. Additionally, thirty percent of Williams' returns have gone for at least 20 yards – the most in the NFL this year – while all 10 of his returns have gone for at least five yards.
Not only has Williams consistently done well getting up the field, but he's also making good decisions about when to return and when to let a ball go through the end zone. Following punts, the Falcons' average starting field position is just past the 28 yard-line, second-best in the NFL. That average has been aided by not letting opponents get downfield and cover punts deep in Atlanta territory. Entering Week 8, Falcons opponents have only downed one punt inside the 10 yard-line this year.
With the success he's having, it's hard to believe Williams didn't receive a single division one offer coming out of JSerra Catholic High School in San Juan Capistrano, Calif. This week, Williams joined Scott Bair and Tori McElhaney on Falcons in Focus and mentioned how he brings what he calls a "walk-on mentality" to everything he does both on and off the field.
Special teams coordinator Marquice Williams has this unit performing as well as any across the league; however, Atlanta faces a big challenge this week with Carolina coming to town. Johnny Hekker, the four-time Pro Bowler and four-time first-team all-pro averages nearly 50 yards per punt and has downed 17 punts inside the 20 yard-line this year, the second-most in the NFL. Following Hekker's punts, Panthers opponents have averaged starting their offensive drives at the 21 yard-line. Field position could play a big role in the outcome of Sunday's game with two of the best units in the league going against one another.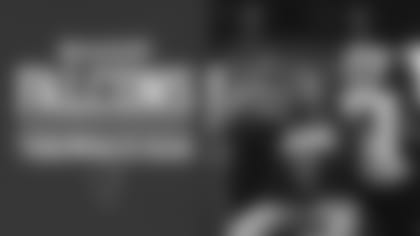 Swaggin' Since 1966
Takin' it back to 1966! Shop the Red Helmet Collection today online or in-store at Atlantic Station.