Welcome to Straight from the 'Beek! The Falcons are getting ready for a divisional round playoff game against the top-seeded Eagles – and you've got lots of questions. So, let's get to them. Just remember, all opinions you see in this space are mine, unless otherwise noted.
Don from Richmond Hill, GA
Love the column. Great win in LA. I know this is putting the cart in front of the horse, but who would you prefer to see in the NFC championship? I think Minnesota would be a more winnable game but the thought of going to New Orleans is more tempting. The intensity would be incredible. I get chills just thinking of it.
Matt: Thanks for reading, Don! Glad you're enjoying it. To be honest, the only preference I have is to see the Falcons get past the Eagles, Don. I think either matchup – Falcons-Vikings or Falcons-Saints – would be an enticing one. I think Minnesota is going to be a tough out not only because they're playing at home in that new, loud stadium but also because the Vikings are very good. They beat the Falcons 14-9 back on Dec. 13. And the Saints are always tough at home, as Falcons fans are well aware of. Both games would be tough, but winnable for the Falcons. But the focus around here is on the Eagles, as it should be. They're the top-seeded team in the NFC for a reason and beating them at home will take another complete team effort from the Falcons.
---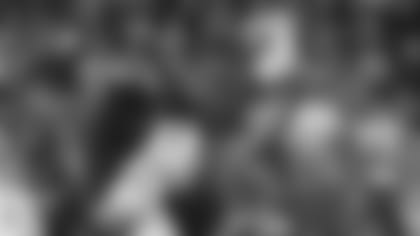 Beeeek! I had complained to you earlier about how poorly the Falcons special teams had been playing. Well, I was so happy to see that unit win the game for us on Saturday! Money is Money – we all love him. But Damontae Kazee, Kemal Ishmael, LaRoy Reynolds, Matt Bosher and all those special players ROSE UP! We can beat them Eagles if all three phases come together again in the LINC! Rise UP, Beeek!
Matt: Hey, LeeJay! Yes, I remember your special teams rant back on Dec. 21, saying there was nothing "special" about the Falcons' special teams units. But as you noted, they were exceptional against the Rams during the Falcons' 26-13 win in the wild card round last Saturday. They helped set the tone early in Los Angeles, taking advantage of the Rams' miscues which ultimately led to points for Atlanta. Pharoh Cooper not only had trouble hanging onto the ball during punt and kickoff returns, but was limited to just 7 yards on four punt returns. And how about Matt Bosher? Five punts for 258 yards – that's an average of 51.6, including a long of 60. Nothing illustrates how well the Falcons played on special teams than the sequence below. Pinned deep in their own territory, Bosher boots it away and the Falcons' coverage team hustles down the field to take advantage of a Rams gaffe. LaRoy Reynolds eventually comes up with the ball, setting the Falcons offense up deep in Rams territory. Watch it here:
---
Percy from Woodbridge, VA
My man Beek!!! Happy New year!!! I still enjoy reading your column. Just a comment today. I wrote a few weeks back in reference to this team's toughness. I have been impressed really through the entire season. Even though this team made me want to pull out my beard hair at times. Lol ... They kept themselves afloat until it was time to make a run. That's toughness. If they continue to play with balance on offense, and smother teams on defense, were looking at the most dangerous sixth seed in a long time.
Matt: Hey, Percy. You're right on about that – the Falcons are balanced and clicking in all phases – and they're tough to beat when that happens. They've been resilient all season long and battle-tested through several close games. Our Kelsey Conway recently wrote about how Atlanta is hitting its stride at the right time and when things started to turn for these Falcons. Check it out.
---
Preston from Lincolnton, GA
BEEK! What a great win Saturday! Thanks for keeping us all in check and positive throughout the season. I hope you keep this going during the off season I read this column every day and enjoy your opinions, views and stats. I have got my playoff beard growing and my playoff outfit which I wore during the Panthers game and since they won when I was wearing that, this Saturday I wore it again. Same jeans, undershirt, Falcons hoodie, socks, (all washed of course) shoes and hat (only crazy if it doesn't work!). Sorry for the lengthy intro on to my question. I'm feeling like it will be our Falcons vs. the 'Aints in the NFC Championship Game. How confident do you feel on this matchup! Onward to Philly and RISE UP!
Matt: Well, if the Falcons keep winning, all I'm saying is that you better keep wearing those same clothes, dude! As far as any talk about possible championship game matchups, I touched on that with my first response of the day (above). But to be honest, it's about the Eagles right now. Talk of NFC title games and Super Bowls is pointless and silly. It should be all about beating Philly for Falcons fans right now. It is for this team, because if that doesn't happen the season is over.
---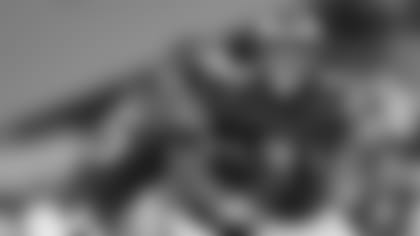 What up, Beek? I think I have a pretty good philosophy to beating the Eagles. Since the Eagles' offense isn't very good under Nick Foles, averaging about 18 per game, I feel like if we cause more three-and-outs, that would tire the Eagles' very good defense and we could put up some big offensive numbers. What are your thoughts? RISE UP!
Matt: Third-down and red-zone defense are always two critical areas that teams look to have success in during any game. But I think you'd be mistaken if you underestimate any team in the playoffs, especially the top-seeded team. Sure, they've been different since Nick Foles has taken over but that's to be expected with a change at such an important position. Having a first-round bye should only help Foles and the Eagles offense, too. Also, I'd throw out the last game the Eagles played – a 6-0 loss to the Cowboys in Week 17. A lot of their starters rested and were pulled early in that game. That said, the Eagles still averaged 28.6 points per game during the regular season – only two teams averaged more, the Rams (29.9) and Patriots (28.6). As for Saturday's playoff game, the Falcons will look to pressure Foles into making mistakes and they'll also have to contend with stopping LeGarrette Blount and Jay Ajayi. I believe if Atlanta can do those two things, it'll bode well for a positive outcome. The more the Falcons' offense is on the field, the better.
---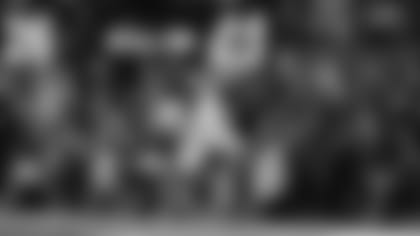 Malachi from Carrollton, GA
Beek, I believe the Falcons have put a curse on the state of Georgia when it comes to blowing leads. I am devastated about the Bulldogs loss to the Crimson Tide. But if the Falcons lose, my heart will break and I will never watch football again.
Matt: Hey, Malachi. OK, before I comment on the silly curse thing, I can definitely see why you and other Georgia fans are devastated over that title game loss. While both teams showed incredible resiliency in battling back, both Georgia and Alabama squandered opportunities to put that game away during regulation, too. I wasn't rooting for either team – just an entertaining game. It eventually turned into one and was fun to watch. As for the Falcons cursing the state of Georgia, that's just silly talk. If anything, the Falcons have epitomized what team sports are all about. They've never dodged a single question about the Super Bowl loss, they've battled through a lot of noise and "hangover" talk to return to the postseason and they've stuck together throughout the entire process. And here they are, evolving into a more complete team and advancing into the divisional round of the playoffs. That's pretty awesome if you think about it – and it makes them easy to root for because of it. And they're hardly a curse. C'mon, man.
---
Why don't the Falcons don't use their hurry-up offense more often? In the past, they were unstoppable when using it. So why not get back to that in the playoffs? Don't kill your defense, but use it.
Matt: What's wrong with the Falcons offense right now, David? Have you not watched the second half of the season? Did you not see the playoff win over the Rams, the team with the highest-scoring offense? Part of the reason why Atlanta won that game is because they dominated the time of possession in the second half. They also ran the ball 39 times for 124 yards while eating up that clock. That's hard to do when you're running an up-tempo offense. And if you're throwing it, you're either marching down the field or getting off the field due to incompletions.
---
How will the Falcons fare in a cold-weather climate and open field?
Matt: I think the Falcons will be just fine, Tony. They've played outdoors six times this season and won four of them. And two of those games were in less-than-ideal weather conditions – against the Jets and Seahawks. The Falcons showed in their last outing that they can run the ball and eat the clock up in the process – and having the ability to do that helps in adverse weather conditions. And don't forget, both teams have to play in it, Tony.
---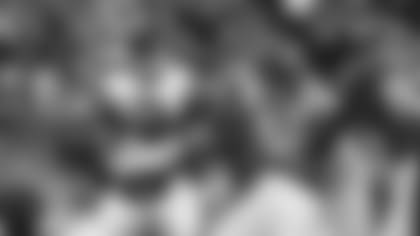 Beek, first of all I'd like to say I'm a huge fan and, secondly, I've been a Falcons fan my whole life. Originally from Columbus, Ga. RISE UP! Short, Simple, and to the point – I feel like Matt Ryan is elite and has been for quite some time. I just don't understand why Steve Sarkisian and even Kyle Shanahan wouldn't loosen their grip and let him command the offense from the line of scrimmage and run more no huddle. I feel like Ryan excels in that aspect of the game and would love to see more of it. Why can he not have complete control? He could be as good as Manning or Brady. They get to call and audible majority of their plays in the huddle and from the line of scrimmage. Matt is well capable of doing so. Why such a strong grip on the offense from the coordinator position?
Matt: Hey, Cody. Thanks for reading and glad you're enjoying this space. I think you're painting a picture that doesn't quite exist. Matt Ryan has the ability to audible on every play. A lot depends on the situation, time in the game and the defensive alignment. Ryan will assess and determine where to attack a defense when he steps up to the line of scrimmage. Again, he's somewhat limited due to the personnel package on the field, but he can change the play if needed. But to say there's a tight grip on what he can or cannot do is inaccurate.
---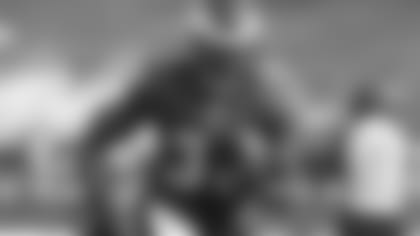 Danish from Princeton, NJ
Just one question, the last time we faced Jay Ajayi (he was in Dolphins uniform) he amassed 130 rushing yards on us. This time around we'll face him and LeGarrette Blount, do you think our defense is stout and has matured enough to tackle both of these threats from the back field?
Matt: I do, Danish. There's no question that Blount and Ajayi will be a handful, but if you want proof that the Falcons can shut them down, all you have to do is look at last week's win against the Rams and watch how they shut down Todd Gurley.
---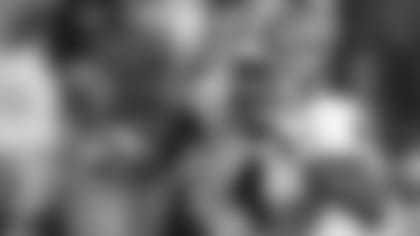 Matt, I'm watching this national championship game. Hardman Jr. From Georgia already wears the Red and Black well. Hmm. Possible Dirty Bird one day?
Matt: Well, anything is possible, Kenneth. Mecole Hardman made an incredible catch and run against Alabama last night, for sure. You can watch it below.
Whether or not he'll one day end up playing for the Falcons is anyone's guess though at this point. There are some excellent receivers coming out this year, including SMU's Courtland Sutton and Alabama's Calvin Ridley. The Falcons drafted a pretty good receiver from Alabama once before and it's worked out fairly well.