Welcome to Straight from the 'Beek! The Falcons are in offseason mode, turning their attention toward the 2018 season and you've got lots of questions. Just remember, all opinions you see in this space are mine, unless otherwise noted.
What up, Beek? Going into the offseason, I believe the Falcons need an upgrade at tight end. Austin Hooper didn't quite do what he was expected to this year and had key mistakes. I would really love to see the Falcons draft Mark Andrews. He has done a very good job in college football. What are your thoughts?
Matt: Hey, Dylan. Let's just look at the top five tight ends, production-wise, during the regular season and then I'll add Jimmy Graham's numbers to the list (just because I get so many questions about him as well):
Rob Gronkowski – 69 catches for 1,084 yards and eight touchdowns
Travis Kelce – 83 catches for 1,038 yards and eight touchdowns
Zach Ertz – 74 catches for 824 yards and eight touchdowns
Delanie Walker – 74 catches for 807 yards and three touchdowns
Evan Engram – 64 catches for 722 yards and six touchdowns
Jimmy Graham – 58 catches for 520 yards and 10 touchdowns
How does Austin Hooper stack up in his second year? He had 49 catches for 526 yards and three touchdowns. And that's up from his rookie year when he made 19 catches for 271 yards and three touchdowns. Hooper is obviously still developing as a player and he's definitely getting better. Obviously you'd like to see more production out of him in the red zone in the form of touchdowns, too. Falcons coach Dan Quinn always talks about the jump players make from Year 1 to Year 2 as well as the jump from Year 2 to Year 3. Beyond that, players don't often make significant jumps development-wise, although it could certainly happen. My point with Hooper is that it's too early to give up on him, Dylan. As far as drafting Oklahoma's Mark Andrews, the Falcons could certainly roll the dice but would he available in the later rounds? He's an outstanding prospect (62 catches for 958 yards and eight touchdowns), but I think he'll go in the first or second round. I just think the team has more pressing needs and Hooper has shown growth.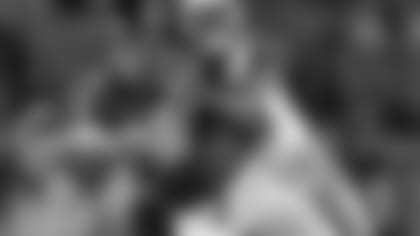 ---
Beek, I am so glad that you will continue with SFTB through the offseason! I will certainly write and read. I'm an avid golfer and was wondering if there were any charity golf tournaments sponsored by Falcons players and/or coaches during the offseason in which "Beekers" can participate? It would be great if the Beek himself sponsored a golf tournament! Thanks again for all that you do. I hope you find some time to take off soon.
Matt: Glad to hear it, Ray! I'm counting on all of you to keep the questions rolling in throughout the winter, spring and summer. And that's a great question about the Falcons-sponsored charity golf tournaments, Ray. I've been so focused on football and work since arriving here in mid-May that I haven't taken the time to look into those sorts of events yet – but I plan to. And, you're right, I could always put together my own golf outing for the Beekers – it would be a lot of fun just meeting some of you, and finally putting a face to the names. Remind me of that again, Ray, especially when it's not 16 degrees outside. I think I got a little spoiled living in South Florida the past seven years. I did not expect Georgia to be this cold!
---
Dwight from Wilmington, DE
Hey Beek. Love SFTB. Do you think the Falcons should go bigger on the offensive and defensive lines? Even if maybe he's not as fast or quick as coach likes?
Matt: Hey, Dwight. Yes, I'd love to see the Falcons bolster the offensive and defensive lines. Just get some hard-nosed football players – and they come in all shapes and sizes. Games are ultimately decided in the trenches.
---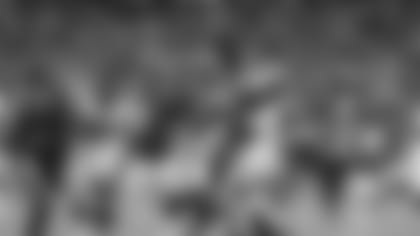 Tom from Hawkinsville, GA
Hi, Beek. Thanks so much for your column and your honest replies. What do you think was the reason for all the drops this season? Was it Matt Ryan having to throw too quick because protection was breaking down or just the football gods weren't smiling upon us? If half of the drops where completed, a lot of the games would have turned out differently and Steve Sarkisian would not have been criticized nearly as much. Am I wrong?
Matt: No, you're not wrong to come to that conclusion at all, Tom. For anyone who reads this space on a regular basis, you know that I've pointed out countless times that the Falcons' problems didn't always stem from Steve Sarkisian's play calling or from Matt Ryan passes. Both some fans want a fall guy, a target to take their frustrations out on. The Falcons were tied for the league lead in passes dropped, for example. If there's a breakdown in protection on particular play, it might force Matt Ryan to throw the ball quicker or step in an awkward direction while delivering the pass – or both. And if Ryan's ball comes out quicker or at a different angle, the receiver might have to change his route while he's trying to locate the ball, because it might not be where he's expecting it. That said, if the receiver gets his hands on the ball but doesn't haul it in – and it's deflected, it could result in a drop or an interception. Do you want to blame the play caller for that? If a pass rusher makes an outstanding play and disrupts the timing, is it Ryan's fault for delivering a pass that's a tad lower or higher, but still makes it to the receiver? My point is football is a team sport and it takes 11 guys to do their jobs each and every play – and there's often not just one guy who's to blame for a negative play. And even if one guy was constantly making negative plays, don't you think the Falcons would make a change? (That's rhetorical.)