Welcome to Straight from the 'Beek! The Falcons have turned their attention toward the 2018 season – and you've got plenty of questions. So, let's get right to them now, shall we? Just remember, all opinions you see in this space are mine, unless otherwise noted.
How confident do you think the team is in Matt Ryan by bringing in Greg Knapp? What's your thoughts on whether the Falcons should draft a QB in one of the higher rounds of the draft?
Matt: Hey, James. The Falcons hired Greg Knapp to fill the vacant quarterbacks coach position after Bush Hamdan left the post to be the offensive coordinator at the University of Washington. This will actually be Knapp's second stint with the Falcons – he spent three seasons as the Falcons' offensive coordinator from 2004-06. To answer your questions, the move is not a reflection at all of how they feel about Matt Ryan. If anything, the move should only help Ryan fine tune some areas of his game because Knapp has worked with veteran quarterbacks in the past – he worked with Peyton Manning during while the Broncos' quarterbacks coach from 2013-16. To answer the second part of your question, no, I do not think the Falcons will use a high draft pick on a quarterback in this year's NFL Draft. They're in the midst of working on a new deal for a Ryan and general manager Thomas Dimitroff has gone on record and said, "we want him to be a part of this organization for a long time coming." That said, I could see them drafting a quarterback in the late rounds or signing a college free agent quarterback following the draft to potentially add competition and depth behind Ryan, but not a high pick. They have too many other pressing needs, in my opinion.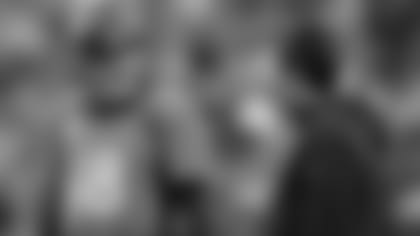 ---
Hey, Beek. As always, love your take on anything about my Falcons. My question is (and this may seem like a bit of an NFL newbie question), but regarding Greg Knapp and everything, exactly what does a QB coach do? By that, I mean how does he contribute to the team and how will he have an effect on Matt Ryan come next season?
Matt: Hey, Zh'vae. Continuing on the topic of Greg Knapp … as the quarterbacks coach – and his job title suggests – he will work to help improve the overall game of all the quarterbacks on the roster, including their mechanics – throwing motion, release points, footwork, communication, reads and recognizing coverages, etc. Quarterbacks spend a lot of time on and off the field working on the mental aspect of their game, and Knapp will be in that room with them. Hope that helps.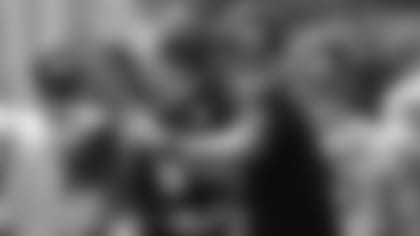 ---
Beek tha Freak, love your column! My question is simple. Why isn't Deion Sanders' No. 21 retired for the Falcons? There has not and never will be anyone who will fill his shoes! Thanks!
Matt: Well, hey, that's a new one! And glad you love this space, Buc. You're right about Deion Sanders – he was a special player, a once-in-a-generation type of player. I haven't seen another player who could take over a game at multiple positions – cornerback, returner or receiver – like Sanders could since he retired in 2005. Sanders played for five teams in his NFL career – five seasons with the Falcons, one with the 49ers, five seasons with the Cowboys, one with the Redskins and two with the Ravens – and when he was inducted into the Pro Football Hall of Fame, he didn't go in as a member of any one particular team. As you pointed out, No. 21 is not retired and it's Desmond Trufant's number at the moment. That's because the Falcons do not officially retire jersey numbers. It's worth noting that Sanders is a member of the Atlanta Falcons Ring of Honor (see below) – along with Steve Bartkowski, Warrick Dunn, William Andrews, Gerald Riggs, Jeff Van Note, Jessie Tuggle, Tommy Nobis, Mike Kenn and Claude Humphrey. That's pretty good company.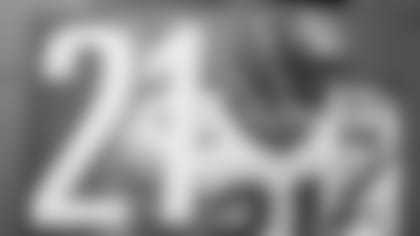 ---
Do you think the Falcons will draft a fullback this year or go with Derrick Coleman and maybe give a college free agent a tryout?
Matt: Hey, Joe. No, I don't think the Falcons will draft a fullback, but I definitely think it's another one of those positions that they' will look to improve – whether it be a veteran or college free agent.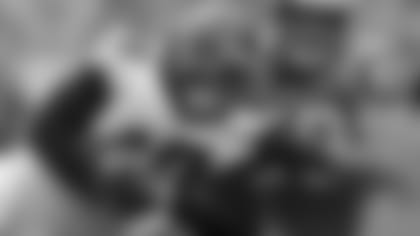 ---
Jimmy from Virginia Beach, VA
Do you think the Falcons will try to get Jimmy Graham? That would be big for the Falcons.
Matt: Hey, Jimmy. Before the Falcons do anything, they have to get a new deal done with quarterback Matt Ryan. Not only will it stabilize the position long term, but it will give the team some much-needed flexibility with the salary cap. The team is also in the midst of assessing all of its own players. They have a number of free agents of their own and need to determine who (and how) they'll keep them under contract. Once they figure that out, then they'll look at free agency and the draft to upgrade positions, fill holes and add depth. Will they target Jimmy Graham? I, personally, would be very surprised if they did mainly because of his age, injury history and the number he'll be commanding on the open market. The Falcons have targeted a core group of players that want to build this team around – and I expect them to stick to that plan. Hope that helps answer your question.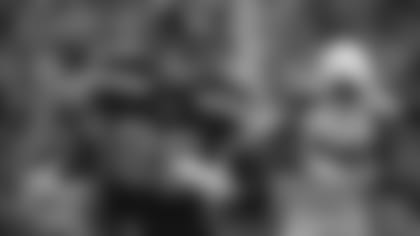 ---
Hi, Beek. Good column, as always. Looking at the game between the birds and the Eagles, I noticed when Tevin Coleman got the ball out on the edges they were successful in getting good yardage. Do you think he could/should get more touches next season?
Matt: Hey there, Eric. You're right – Tevin Coleman ran the ball very effectively against the Eagles during the divisional round playoff loss. He ended up gaining 79 yards on just 10 carries, with a long of 23 yards. In his three seasons with the Falcons, Coleman's production – the number of rushing attempts and yards – has gradually increased each year. He finished with 628 yards on 156 carries and five touchdowns on the ground. As a receiver, his production was down slightly this past season as he caught 27 balls for 299 yards and three scores. Overall, he had 927 yards from scrimmage. Back to Philadelphia, yes, I would have liked to have seen him get more touches in that game simply because the Eagles had trouble stopping him. Falcons coach Dan Quinn said that he normally likes to ride the hot hand when it comes to his running backs, and I'm sure that's something they went back and looked at in hindsight. To answer your question, absolutely, I think Coleman could get even more touches next season.