FLOWERY BRANCH, Ga. -- The Falcons defense did some good things against the Bears on Sunday, including tallying four sacks – the last one clinching a 23-17 road win with 8 seconds left in regulation.
And a number of Atlanta defenders stood out in the Week 1 win, too, including Brooks Reed. The defensive end played a solid game, racking up five tackles, three for a loss and registering two of those sacks, including the aforementioned one that killed Chicago's last hope of pulling off the upset.
Cornerback Brian Poole also turned some heads, tying linebacker Deion Jones with a team-high seven tackles and also adding a sack.
But there was one area where the Falcons fell way short of expectations – and that's tackling. A combination of taking poor angles and failing to wrap up the ball carrier not only allowed Chicago to extend plays, but it's part of the reason why the Bears were able to hang around with a chance to win at the end of the game.
"Yeah, we were up in a higher number – we were in double-digits," Falcons coach Dan Quinn said of the number of missed tackles on Monday. "That's an area we know we can improve upon. But to have that many, man, we were – not going to say surprised by that but were disappointed that it was that high …"
"So, we get to the double-digits, the low double-digits but that's where we were, and that caused some of the plays to get extended. You know a run that goes from 4 to 8 (yards) or a pass that gets hemmed up, and then gets from 10 to 15 or 16."
If there's one drive that summed up the Falcons' tackling woes, it was the Bears' game-tying drive in the final minutes of the first half.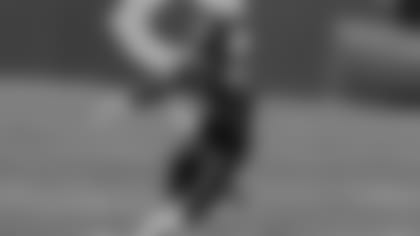 On second-and-7 from their own 28-yard line with 3:55 left in the second quarter, Bears running back Tarik Cohen took a pitch to his right and found no running lanes. But the shifty 5-foot-6 back stopped and cut back to his right at the 22-yard line – with three Falcons defenders bearing down on him, including linebacker Duke Riley and Reed (circled below on the Fox telestrator).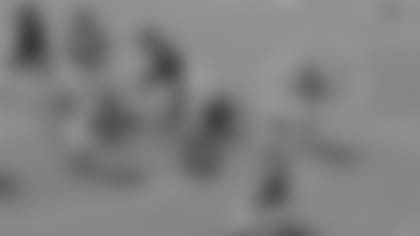 Reed had the best chance of tackling Cohen, possibly for a loss, but never had a chance because of the angle he took – and also because Cohen is quick, shifty and tough to bring down.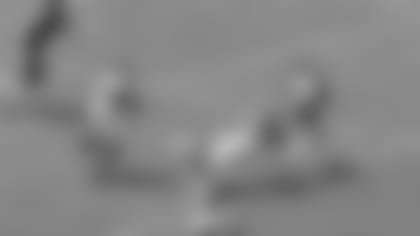 Cohen was able to get to the outside, where quarterback Mike Glennon and receiver Kevin White (below) made a couple of downfield blocks. Cohen quickly turned what looked like a sure negative play into a long gain – 46 yards, to be exact.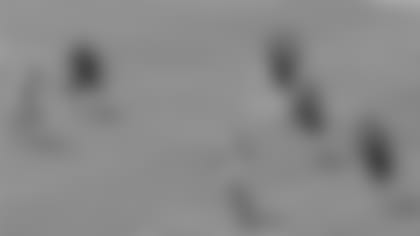 As Cohen sprinted down the right sideline, he encountered Deion Jones. Jones took a decent angle, wrapped up, but failed to bring Cohen down.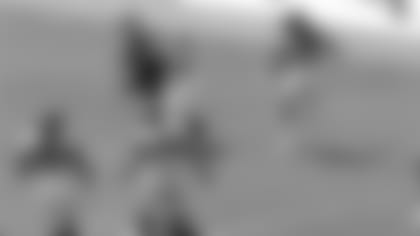 Jones slid right off the powerful back at the 45-yard line.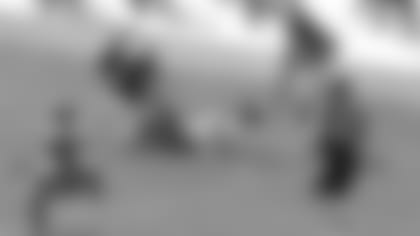 Desmond Trufant finally brought Cohen down at the Falcons' 26-yard line, and the Bears had a fresh set of downs with three minutes to go in the half.
Things got worse five plays later.
On first-and-goal from the Falcons' 4-yard line with 19 second left, Cohen took a direct snap – a la the wildcat formation – and handed off to Jordan Howard.
Howard sprinted to his right toward the right pylon. Jones and Trufant each had a chance at Howard but couldn't stop the Bears back from scoring.
Once again, Jones managed to get his arms around the ball carrier, but slid right off.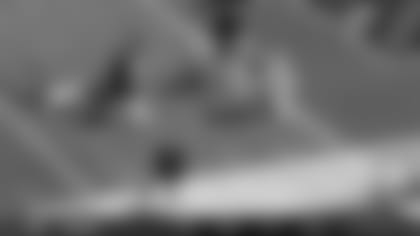 Trufant had a chance at the goal line, but Glennon and a bad angle prevented him from making the stop.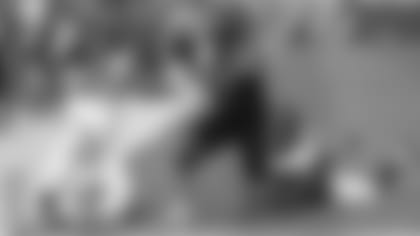 The result was a game-tying touchdown and new life for the underdog Bears.
"That part we'll continue to work really hard at because we know we're a lot better tacklers than we put out yesterday," Quinn said. "And I always like to have a good challenge for us, but that part is at the top of the list for this week."
Atlanta (1-0) will host the Green Bay Packers (1-0) Sunday night in the first regular-season game at Mercedes-Benz Stadium. If weather permits, it will also be the first time the roof of the new stadium will be open during a game. The contest will be televised on NBC's "Sunday Night Football" and is set to begin at 8:30 p.m. ET.