Welcome to Straight from the 'Beek! The Falcons are in offseason mode preparing for the 2018 – and you've got tons of questions.
Today we'll take a minute to appreciate just how good William Andrews was before his promising career was cut short due to an injury, talk some draft, uniform changes and even some Super Bowl – next year, that is.
Just remember, all opinions you see in this space are mine, unless otherwise noted.
Mauricio from Zurich, Switzerland
Beeeeeeek! Love your column. Just wanted to voice my opinion on who we should draft. I think Isaiah Wynn, an offensive guard out of Georgia, is worthy of our first-round pick. I mean the showing he had at the Senior Bowl, plus studying his game tape is enough to at least consider him for our 26th overall pick. Also, I heard the Falcons were talking to USC's Uchenna Nwosu. Since he is more of a pass rushing OLB, do you think we will feature him as a DE or even shift our defense to a 3-4? That's IF we get him, of course. If we would change our defense, hypothetically speaking of course, we also wouldn't necessarily have to draft another DT since Courtney Upshaw would be a good enough backup to GJ97 – yeah that's his nickname now.
Matt: Hey, Mauricio! Great name, by the way. And thanks for representing SFTB and the Falcons in Switzerland! I'm not privy to the Falcons draft board, but I would love to see them bolster the offensive and defensive lines during the draft. You never know what's going to happen with the first pick for a number of reasons – players slide, there are runs on certain positions, teams make trades, etc. And teams, for the most part, tend to (or should always, in my opinion) stay true to their boards and go with the best available – especially in the first round. You mentioned Georgia's Isaiah Wynn and, by most accounts of what I've seen and read, he's looked tremendous down in Mobile, Ala., at the Senior Bowl practices.
The question with the 26th overall pick is, who will be available? And should a player high on a team's board start to slide, is it worth the price you'd pay to move up? If a top-rated offensive or defensive lineman is there are 26, I hope the Falcons scoop him up. As far as your theory goes on changing the defense, I'm going to respectfully pass on answering that! That's not happening.
---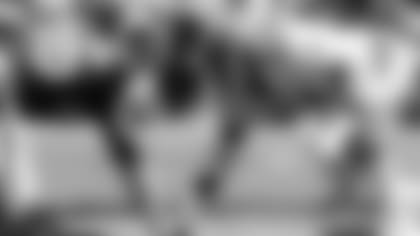 Adam from Toronto, Canada
We are coming up in 15 years since the Falcons have had a uniform change. The time has definitely come! I just don't understand what Arthur Blank is waiting for. Does he not read or see that the majority of Falcons fans are dying for this!? We need to go back the either the early '90s black jerseys and silver pants, or the retro unis with the white pants they have worn the past two seasons. Can you forward all of these requests to Blank and/or management?
Matt: Hey, Adam. It's clear that Falcons fans like yourself have strong feelings about the uniforms – and the majority who have written in to Straight from the 'Beek want to change them. Now, in case you missed it, fans are all over the place as far as what they want them to look like. The NFL has strict rules about uniforms and potentially changing logos, colors and uniform designations – and it takes a long time to get them changed. And I believe a team cannot replace a uniform more than once every five years under the current rules, too. I like (and prefer) some of the older looks, too, but my favorite is definitely the red helmets, white facemasks, red/white jerseys and silver pants. Thanks for writing in.
---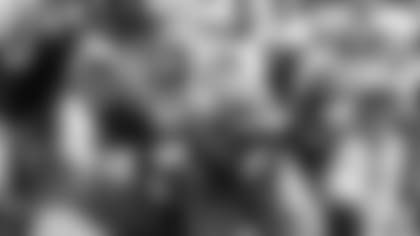 Chad from Chattanooga, TN
Longtime Falcons fan here, even back to the days of Steve Bartkowski, Billy "White Shoes" Johnson and my all-time favorite, William Andrews. Over the years we have had some very dynamic players, but I am so excited about the team and our coaching staff. I think we have all the major pieces in position to make a great run at it. This year I think showed the world that we aren't going away and I have high hopes for next year. IMHO, William Andrews had the potential to be one of the best of all time at running back. I love Devonte Freeman and what he brings to the mix. How well do you think Andrews would stack up against our current running backs? What if he had the line that we have today? I know it is hypothetical, but we all have our favorite players and wonder what could have been.
Matt: Hey, Chad. When you start talking about the list of all-time great running backs, well, that's a tough list to crack. Most of those players – and I'm talking about guys like Walter Payton, Barry Sanders, Emmitt Smith, Eric Dickerson -- were not only extremely productive, but they were so for an extended period of time. And when I think about William Andrews, about how dominant he was during the five years he played at the running back position before suffering that devastating knee injury, it's hard not to play the "what if" game with him. At 6-feet, 206 pounds, Andrews was big, powerful and deceptively fast. Hall of Fame safety Ronnie Lott once said the hardest hit he ever received was during head-on collision with Andrews. Here's the play:
Need more visual evidence of how powerful – and fast – Andrews was? Check out this play against a pretty good Broncos defense that included linebacker Tom Jackson.
I'm not a huge fan of comparing players from different eras, especially quarterbacks and receivers because the game, players and rules have changed so much, but since you asked … let's see how Andrews stacks up against Devonta Freeman.
Andrews played five seasons at running back before suffering a knee injury during the 1984 preseason. He came back two years later to play one season at tight end before calling it a career. Here are his stats at running back, beginning with his rookie year of 1979:
1979: 239 rushes, 1,023 yards, 3 TD; 39 catches, 309 yards, 2 TD
1980:265 rushes, 1,308 yards, 4 TD; 51 catches, 456 yards, 1 TD
1981: 289 rushes, 1,301 yards, 10 TD; 81 catches, 735 yards, 2 TD
1982: 139 rushes, 573 yards, 5 TD; 42 catches, 503 yards, 2 TD
1983: 331 rushes, 1,567 yards, 7 TD; 59 catches, 609 yards, 4 TD
TOTAL: 1,263 attempts, 5,772 yards, 29 TD; 272 catches, 2,612 yards, 11 TD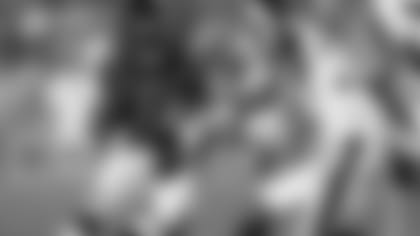 Freeman has just completed his fourth season in Atlanta, so that's one less season compared to Williams above. Here are his stats, beginning with his rookie season of 2014:
2014: 65 rushes, 248 yards, 1 TD; 30 catches, 225 yards, 1 TD
2015: 265 rushes 1,056 yards, 11 TD; 72 catches, 578 yards, 3 TD
2016: 227 rushes, 1,079 yards, 11 TD; 54 catches, 462 yards, 2 TD
2017: 196 rushes, 865 yards, 7 TD; 36 catches, 317 yards, 1 TD
TOTAL:753 attempts, 3,248 yards, 30 TD; 193 catches, 1,582 yards, 7 TD
When you think about the amount of hits, wear and tear a running back endures, it's astonishing when you look at how guys like Emmitt Smith played 15 seasons in the league and still put up big numbers year after year. Smith, the NFL's all-time leading rusher with 18,355 yards, also caught 515 passes for 3,224 yards in his career. Everyone forgets that he finished his career playing two seasons for the Arizona Cardinals, too.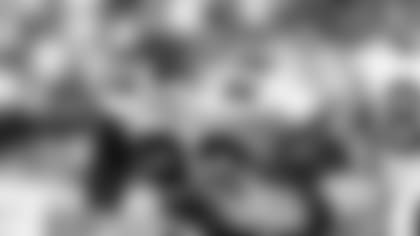 So yes, Chad, it's sometimes fun to think about what could have been. Thanks for the question.
---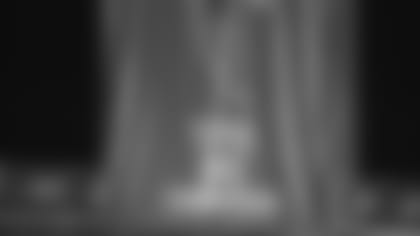 I'm a PSL owner, so I've been to the MBS stadium. Have I missed the team banners – like the NFC South championship banner and others? They used to hang above the playing field, but my guess is that with the new roof design they are not able to do that. Did I miss seeing them when I walked around? Love your column. Thanks for keeping us informed!
Matt: Hey, Vivian! Glad you love this space – and thanks for your question. I was actually asked this same exact question back in November and I've been asked about the banners a number of times since I started Straight from the 'Beek in August. There will not be traditional banners hanging at Mercedes-Benz Stadium like in the past. In the home opener against the Packers, the team displayed digital NFC South Champions banners, but not the physical banners. Part of the reason why is because the stadium is also home to the Atlanta United FC and a number of other events are played there – like the Chick-fil-A Kickoff Game, the SEC Championship Game and the Chick-fil-A Peach Bowl – and the idea is make those experiences for the home teams and their fans as personal as possible. Personally, I like the old-fashioned banners hanging, too. Maybe that'll change in the future, especially if the Falcons were to win the Super Bowl. But, for now, they're digital.
---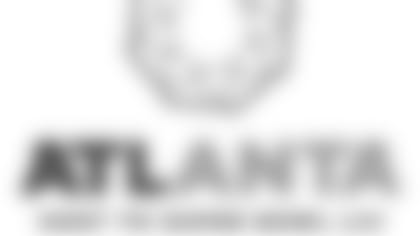 Hey again, Beek!!!! Not sure if you remember me, but around midseason I wrote you a very passionate email of how I believe the Falcons are a different team from that of 2016 and how I feel great about that because no opponent underestimated us this year. We should have been flattered. Anyway, thank you for posting my email on your page!!!! Made my month and was all over my social media. But I have something new to say now – and I hope this statement makes the cut as well. A prediction. Last year we made Super Bowl history by playing in the only Super Bowl to go into overtime. Next year, and as 2019 begins, we will make history again by being the first team to ever play a Super Bowl in THEIR OWN HOUSE, THEIR OWN CITY, THEIR OWN STATE. Here's to Super Bowl 53, where ATLANTA WILL MAKE HISTORY AGAIN!!!! Rise up, we are stronger together, we live in brotherhood.
I personally think our road uniforms should be black, head to toe. That's an intimidating look if you ask me. And the all-black look could also blend together, causing confusion for the opposing teams. Just a thought! Thanks for letting us hear it all Straight from the Beek this season!!!
Matt: Of course I remember reading your email and running it right here in the Nov. 9 edition of Straight from the 'Beek, Anna. I ran it for you – and for so many other Falcons fans who (I thought) needed to read it as well. And the response was as I predicted – very positive. The Falcons have a lot of work to do in the offseason, but there's no reason to think they can't get back to the Super Bowl and be the first team to play one in their home stadium. That would be something. Thanks, as always, for reading and your loyalty, Anna. HAVE A QUESTION?