A Unique Dining Experience
An exclusive, social, game day experience. Designed to offer first-class amenities and personal service, Molly B's is the perfect setting to enjoy a game day with family and friends, entertain clients or potential investors, or reward employees.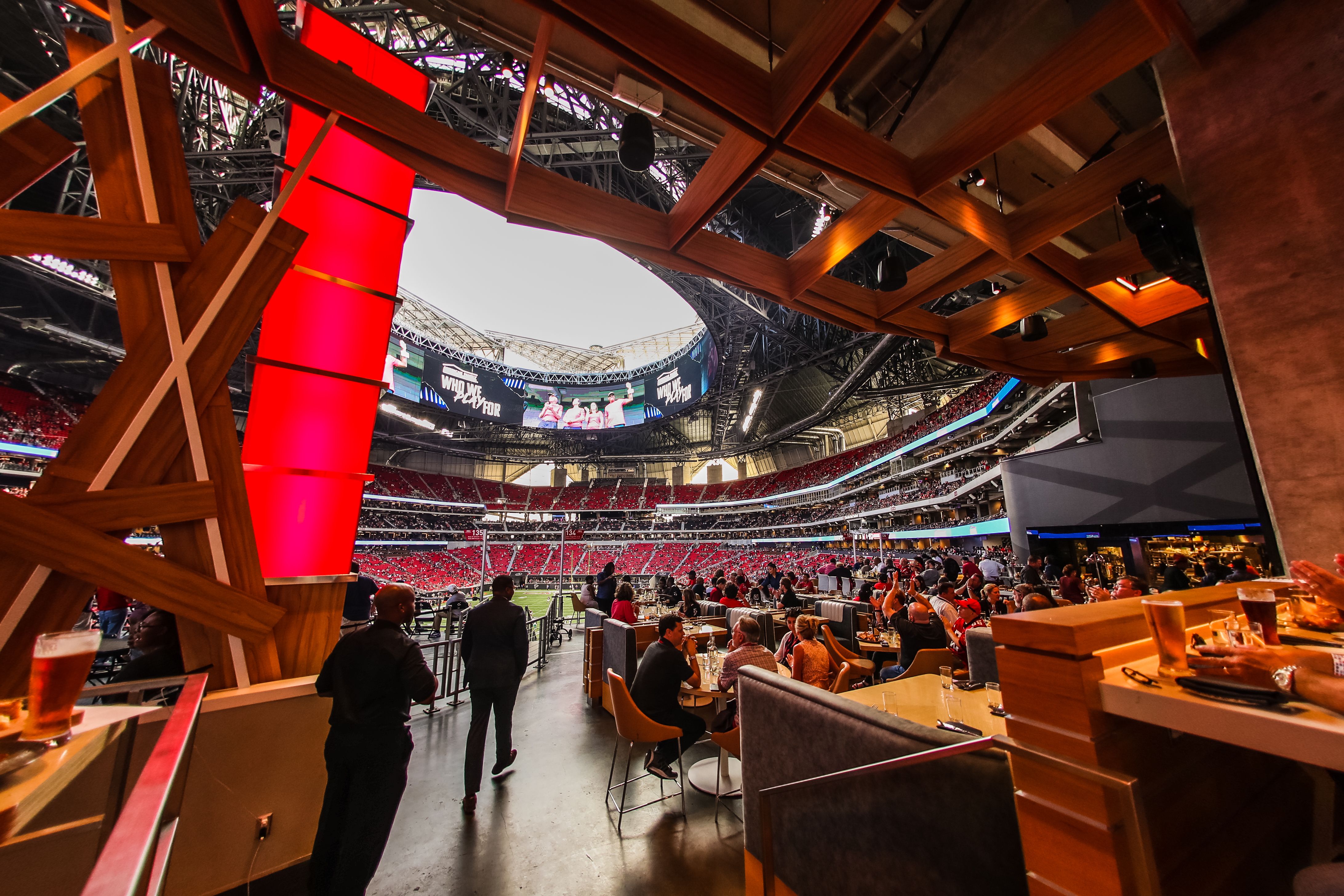 MOLLY B'S
Molly B's, named on behalf of Arthur Blank's mother, is a chophouse with a panoramic view to the field providing an all-inclusive premium experience before kickoff buffet-style appetizers and mains before shifting to deserts and continued alcohol service to conclude at the end of the game.
Features:
All-inclusive food & beverage experience
Full-Service Bar
Limited to 220 clients/patrons
Reserved tables offered available on annual basis