T.J. Yates, a former backup quarterback for the Atlanta Falcons, has joined Arthur Smith's coaching staff, the team announced Saturday morning. Yates will be a passing game specialist.
Yates comes from Houston Texans, where he was the assistant quarterbacks coach last season. In 2019, he was an offensive assistant. In 2020, the Texans' offense averaged 375.3 total yards per game, 283.6 passing yards per game while averaging 24.0 points per game.
Yates, a Marietta, Ga., native, played one full season for the Falcons back in 2014. He played in one game, completing 3 of 4 passes for 64 yards and an interception.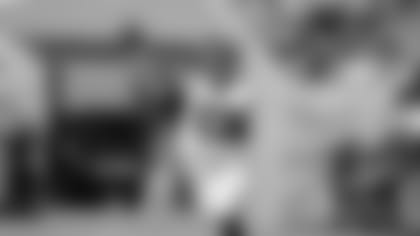 Yates was a standout at the University of North Carolina from 2006-10 and was eventually drafted in the fifth round of the 2011 NFL Draft by the Texans. As a player, Yates had three different stints with the Texans: from 2011-13, 2015 and a third one in 2017.
In five combined seasons with the Texans, Yates completed 176 of 320 pass attempts for 1,993 yards, 10 touchdowns and 10 interceptions. Yates saw action in 22 games in seven seasons. He started 10 games and his record was 4-6.
Aside from playing for the Falcons, Yates also played for the Miami Dolphins in 2016 and spent time during 2017 with the Buffalo Bills but was not on their active roster.