Welcome to Straight from the Beek! As we inch a little closer to the NFL Draft – it begins on April 25 – the questions are about the Falcons' plans as well as free agency are increasing. And that's a good thing – it means you guys are excited about the season! So, let's get right to them. Just remember that all opinions here are mine unless otherwise noted.
But, first, some venting regarding 2018.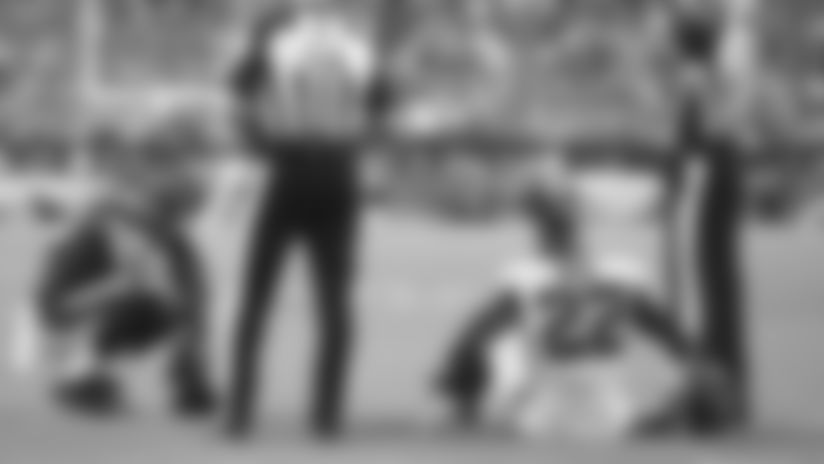 Jeff from Stockbridge, GA
I'm really tired of these so-called Falcons "fans" calling our injury-depleted defense horrible. I seem to remember a time during the 2018 season when we had SIX STARTERS on IR or that missed significant time due to injury. They obviously forgot that the very same, virtually injury-free defense was ranked in the top 10 in 2017. Name a team in recent memory that has lost that many defensive starters in one year and had as much or more success as Atlanta did last season. I'll wait.
Matt: No one within the walls of Flowery Branch will ever use injuries as an excuse, Jeff, but you make a very fair point. All teams must cope with multiple injuries throughout the season; it's the nature of the game because it's such a violent sport. That said, teams simply don't have quality depth because of the salary cap; once you lose two starters at the same position, you're pretty much down to guys that normally never see the playing field outside of special teams (third- and fourth-stringers). And there's usually a serious drop-off in talent, experience or both at that point.
John from Elkhart, IA
What's your thoughts on running backs later in, let's say, the third or fourth round? I like Ito Smith but someone like David Montgomery could would work really good with Devonta Freeman in a duo. This guy is very smart and has that knack for making a whole and shed tackles through the blockers. I enjoy SFTB and keep up the great work!
Matt: I am so glad you brought up David Montgomery, John. As some of you might know, I went to West Virginia University and so in watching their Big 12 games, Montgomery caught my eye this past season. He ran for 189 yards and a touchdown against the Mountaineers and looked like he was playing on another level. And it wasn't just against WVU, either. Montgomery rushed for 1,216 yards on 257 carries in 2018 – and scored 13 touchdowns on the ground. They didn't throw the ball to him a ton, but he did have 22 catches for 157 yards last year. The year before he caught 36 balls for 294 yards. For his career he's averaged 8.2 yards a catch coming out the backfield though. Regardless, I'm a big fan and think he's one of the better backs in this draft class. He's got good size, too – 5-foot-10 and 222 pounds. What might hurt him is his 40 time – he posted a 4.63. But if you watch him during games, he makes guys miss and rips off nice runs. I think if he gets with the right team he'll be considered one of the best running backs to come out this year. Will he be around when/if the Falcons opt to pick a running back in the draft? I have my doubts. I think the Falcons will address the defensive and offensive lines as well as cornerback before they pull the trigger on a running back – and Montgomery should be off the board by then.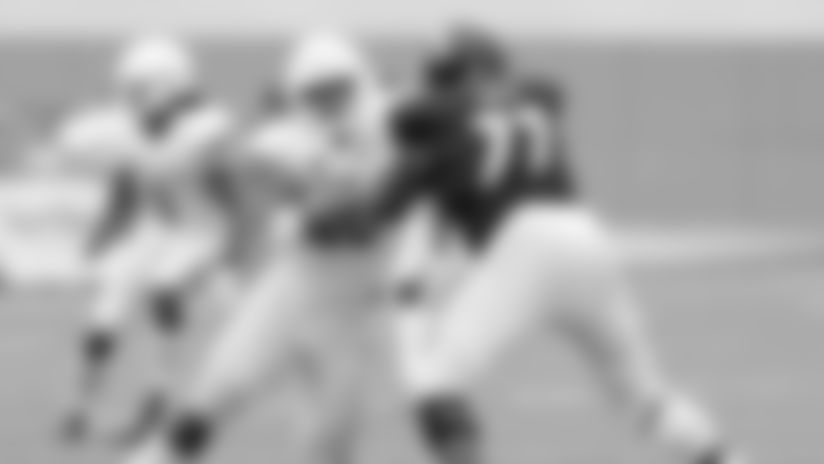 Alex from San Jose, CA
Hey Beek! Been a Falcons fan for about eight years even though I live in California. I just love the team. My question is whether edge rusher or defensive tackle is the right pick for the draft. Are we going to get Detroit's eighth pick? And if so, what do we give up? In my opinion, I'd say defensive tackle is the way to go but I want to know what you think. I'm a huge fan of Ed Oliver, Christian Wilkins, and Dexter Lawrence. I think Ed Oliver and Grady Jarrett would be the top defensive tackle duo in the NFL. What do you think?
Matt: Always love to hear about Falcons fans in far-away states and countries! That's pretty cool, Alex. Look, it's great to speculate trades, but who says the Lions want to give up their spot and trade down? I try to avoid the mock trades and all of that speculation for the most part. The only rumor I've acknowledged in this space and in my mock drafts is the Cardinals' interest in Kyler Murray thus far. When it comes to defensive tackles, I think there's Quinnen Williams and everybody else. I do think Ed Oliver is a likely top-10 pick, too. Although I did play out one scenario in my latest mock draft where he fell to the 14th spot, but it's unlikely. If the Falcons are going to move up to get Williams or Oliver, it'll cost them. They have nine picks, but they may have to dip into future picks as well. Are they worth it? I think Williams is; Oliver if the price (in picks) isn't too crazy. But, again, you have to find a willing trade partner, too. If they stay put at 14, they'll likely have a shot a very good edge rusher like Montez Sweat and maybe even Rashan Gary, who can play inside or outside. I think your guy Christian Wilkins will be there, too. Clemson has three guys that are being projected as first-rounders – Clelin Ferrell, Dexter Lawrence and Wilkins. Think about that. If you were to take one of those guys and put him on, say, Cincinnati's defensive line, are they just as good? I'd say probably yes, but I sometimes wonder how much better guys look when they're surrounded by top talent at the collegiate level vs. a guy like Oliver. Sorry to ramble, but I think if the Sweat or Gary is available at 14, I'd pull the trigger. Another guy to watch is Brian Burns out of Florida State. The teams to watch from No. 5 to No. 9 – the Bucs, Giants, Jaguars, Lions and Bills. Those five could go in a number of directions; all wild cards in my opinion. I think there's a building consensus that Kyler Murray, Nick Bosa, Quinnen Williams and Josh Allen will go in the top four picks. But we'll find out soon enough.
Abner from Duluth, GA
Hello, Matt. Great fan of STFB! Do you see the Falcons going after former Broncos DE/LB Shane Ray? I'm sure you remember this, but back in 2015, the Falcons were linked to using the eighth pick on him rather than Vic Beasley. Let me know what you think.
Matt: Hey. Abner. I think the Falcons did their due diligence on Shane Ray – with Dan Quinn saying that the former Mizzou star was still on their draft board – like they do on all prospects. But as far as the Falcons showing any interest in Ray recently, I haven't heard a thing. I think at this point, Ray would add depth at the position. Now, I did see a report where Ray was visiting the Colts, but I'm not certain he has signed with them. He's not listed on the Colts roster, however Wikipedia lists him as a member of the Colts. That's really not surprising … Let this be a lesson for all of the Beekers out there: Wikipedia is not a trustworthy site and is not a credible reference for your research papers!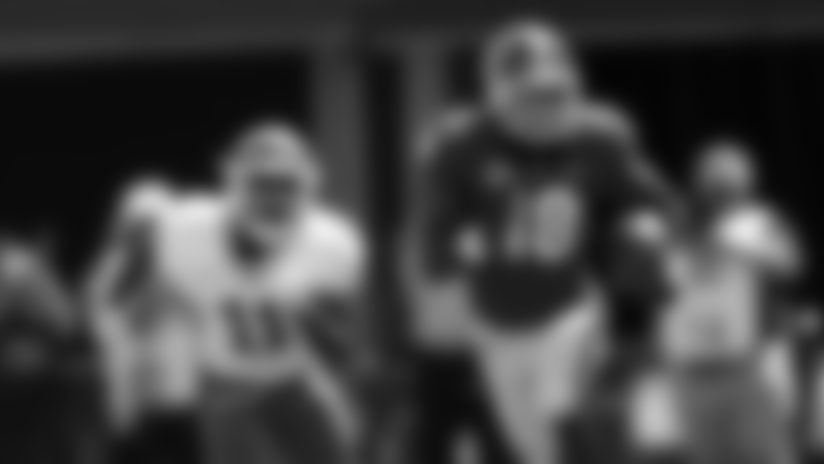 Dylan from Rockford, IL
Beek, your recent mock has Ed Oliver falling to No. 14 without us having to trade up at all. Following with the rest of your mock I happened to see Deandre Baker falling out of your first round. If that happened, could we see ATL to trade up in the second round to draft him? Or would we just stay put again in the second and take a guy like Erik McCoy? Thanks!
Matt: As I pointed out above, my latest mock is a scenario where the Falcons could land Ed Oliver without moving up, but I really think the odds are against it happening. I think Oliver will likely go in the top 10 picks. I could see Deandre Baker slipping into the first round and think he'll definitely go on Day 2 otherwise. I think the Falcons must address the defensive line – defensive tackle and edge rusher. They need to find another right tackle, too. If they can come away with players at those three positions and snag a cornerback and a running back, I think it would be ideal. Who will be available and what would be the price to move up? That's all speculation and, frankly, a waste of time at this point. I do like Baker, though. Stay tuned. MAILBAG
Do you have a question about the Falcons that you want answered? Ask a question here and it could be posted on AtlantaFalcons.com.